SPECIAL ADVERTISING SECTION
BIOTECH LOCATIONS
From Site Selection magazine, September 2016
SHARE THIS ON SOCIAL MEDIA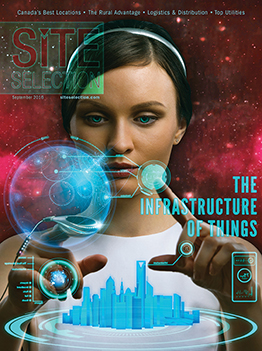 Either Cambridge Is A Strong Bet for Biotech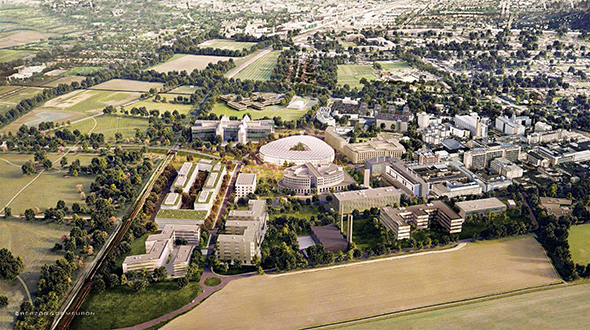 Looking for strategic biotech insights? One of the best resources is EY. Below are relevant location-related excerpts from the global consultancy's latest Beyond Borders biotechnology report, released in May 2016 and excerpted here by permission of EY.
Global biotechnology revenues rose 13 percent in 2015 to US$132.7 billion, versus an 18-percent increase in 2014. Meanwhile, biotech R&D spend increased 16 percent to US$40.1 billion, only slightly below its 17-percent jump in 2014. That R&D expenses grew faster than revenues is notable, suggesting a continued willingness to bet on the industry pipeline.
More publicly traded biotech companies than ever before, 670 (up 10 percent), employed more people in the established biotechnology centers of the US and Europe in 2015, up 19 percent to about 204,000 … Publicly traded biotechs in 2015 employed 25,000 more people than in 2010, a 14-percent jump. And over the same period, R&D expenses increased 74 percent. Those human resource and scientific investments have clearly paid off. Biotech industry revenues rose 60 percent from 2010 to 2015, and the market rewarded those efforts. Biotechs' cumulative market value was up 167 percent over the same period ... This is thanks in part to an influx of newly public biotechs; since 2010, 292 biotechs have raised $18.6 billion in initial public offerings.
After two years of much more significant growth, the industry's cumulative market cap grew only 5 percent in 2015 to nearly $1.1 trillion. From a valuation standpoint, biotech peaked early in the third quarter of 2015. At its peak, the cumulative market cap of US biotechs alone reached about $1.03 trillion, in mid-July 2015. As of mid-May in 2016, US biotechs' cumulative market value had fallen by nearly a third, to $687 billion. Despite the recent pullback in the biotech market, viewed over a five-year time horizon these across-the-board gains are extraordinary.
Once again, biotech's familiar geographic strongholds topped the charts in innovation capital, with New England ($10.6 billion and 175 deals) maintaining its first-place position and adding some distance between itself and the competition. In fact, the top four (and five of the top six) financings went to companies located in Cambridge, Massachusetts. San Francisco Bay area companies raised $6.5 billion across 142 deals. Looking at just venture capital and IPO investment, New England companies raised $4.3 billion, while Bay Area companies hauled in $3.4 billion.
Everybody Wants Innovation
Innovation capital is the amount of capital raised by companies with revenues of less than $500 million. Of the nearly $10 billion in capital raised by European biotechs, $9.1 billion (91 percent) was innovation capital. This total represents a 29-percent increase over 2014's then-record $7.0 billion.
Among European nations, the UK was the top destination for innovation capital in 2015, leading in total funding ($2.4 billion), venture funding ($884 million) and number of investments (87). Thanks in large part to Horizon's debt and follow-on deals, Ireland took second place in total investment with $1.7 billion, ahead of France and Belgium ($782 million and $781 million, respectively). Switzerland and Germany, meanwhile, took second and third place in venture funding with $381 million and $270 million, respectively.
The potential value of intra-biotech alliances doubled from 2014 to 2015, reaching a new record of $20.9 billion. The new high suggests that, on one hand, the industry's largest biotechs are more regularly competing with big pharma — in terms of both capital and cultural fit — to become smaller biotechs' preferred partners … On the other hand, it also underscores the notion that big biotechs have in many cases become saddled with the same growth challenges that have made big pharmaceutical companies such avid dealmakers.
---
The above are excerpts from the latest Vital Signs report in EY's Beyond Borders series. For more, visit Vital Signs at ey.com/vitalsigns.