"We want a distinctive office building that clearly conveys the LEGO values, and which truly expresses the creative, innovative culture of our company."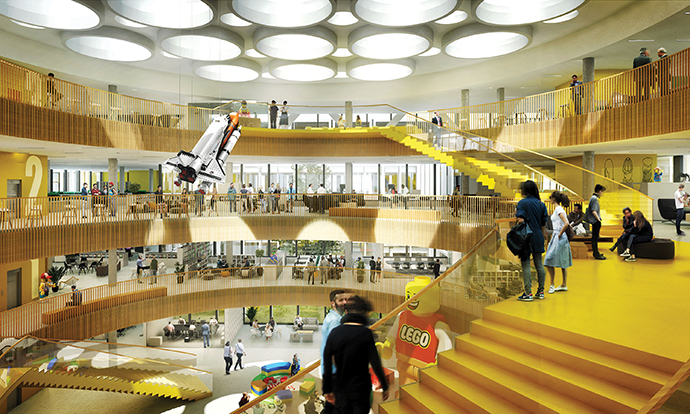 ---
Expanded Canal Cuts Time and Costs
An added benefit of the expanded Panama Canal is the quicker shipping time for liquefied natural gas (LNG) from the US to Asian markets. The first shipment to reach China from the Sabine Pass export facility in the US arrived in late August. The newly expanded locks cut the transit time by a third and reduced transportation costs. The Panama Canal Authority has introduced new toll structures for LNG vessels designed to encourage additional LNG traffic through the Canal, especially for round-trips.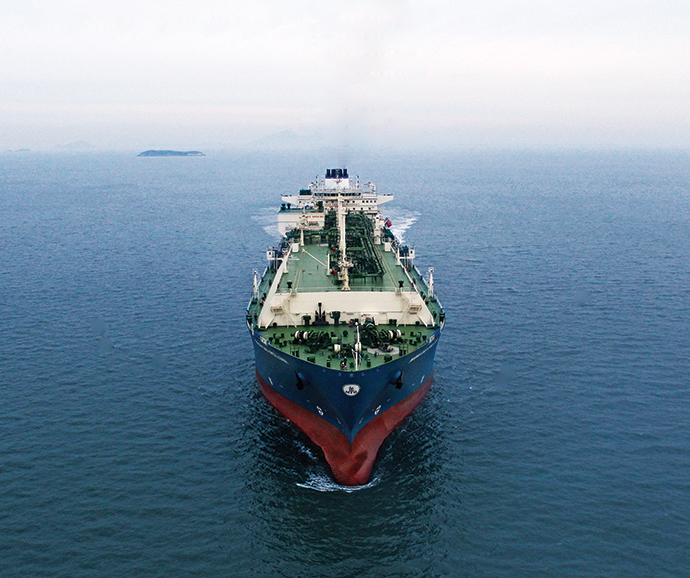 ---
I See Right Through You
2016 Global Real Estate Transparency Index Top 10
| | |
| --- | --- |
| 1 | United Kingdom |
| 2 | Australia |
| 3 | Canada |
| 4 | United States |
| 5 | France |
| 6 | New Zealand |
| 7 | Netherlands |
| 8 | Ireland |
| 9 | Germany |
| 10 | Finland |
"Real estate transparency has continued to improve steadily at a sub-national, national and international level," read the findings of JLL's 2016 Global Real Estate Transparency report. "Globally, transparency scores have advanced by an average of 2.4 percent (2014-2016), matching broadly the improvements made between 2010-2012 (at 2.9 percent) and 2012-2014 (at 3.4 percent). Two-thirds of markets have shown progress over the past two years."
---
Siemens Opens New Headquarters in Munich
A six-year development and construction project culminated in a celebratory grand opening of the Siemens AG headquarters building in Munich, Germany. The 484,376-sq.-ft. (45,000-sq.-m.) facility is home to 1,200 employees. Sustainable design features include the reuse of rainwater for plumbing and exterior grounds-keeping, daylight sensors and presence detectors to reduce power consumption, close to 7,000 LED lights and 800-plus solar panels covering more than 13,993 sq. ft. (1,300 sq. m.) of the roof.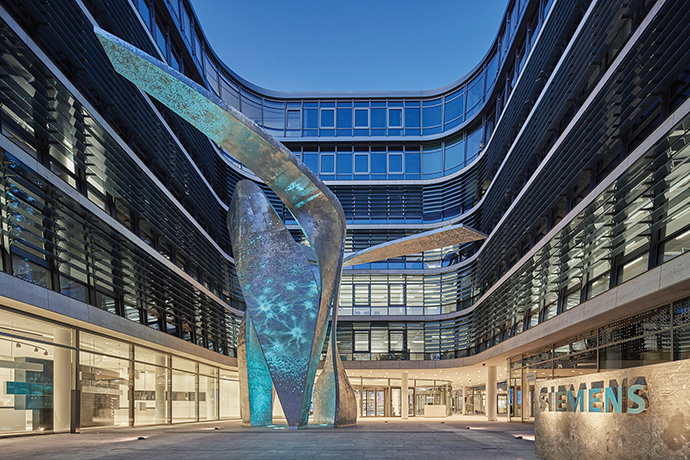 ---
UK Food Producer Announces Major Expansion
The 2 Sisters Food Group announced a $59.3-million expansion to its poultry processing plant in Scunthorpe, UK, which includes new robotic cells that will automate processes and increase output to 2.4 million birds, weekly. The investment also retains more than 1,600 jobs and improves animal welfare, as well as quality and presentation of the end product.