Pedal Power in Paris
There are as many ways to do Paris as there are cafés and eateries in the French capital. Now visitors have the option of floating down the Seine on a boat powered by their own fitness cravings. The Paris Navigating Gym project is a 65-foot boat propelled by passengers' workouts. The vessel features ARTIS workout machines designed by equipment maker Technogym that harness the energy produced in the boat's fitness area. Carlo Ratti, director of the MIT Senseable City Lab in Boston and a founding partner of Carlo Ratti Associati, says the vessel "investigates the potential of harnessing human power, at the same time producing a new urban experience."
---
You Think You Own This Road?
Machines might become more skilled drivers than humans, but how will they handle sharing the road with slowpokes and other mere mortals, whose human shortcomings can seem more pronounced behind the wheel of a car? That's one of just several concerns about autonomous vehicles that emerged from a poll of Europeans by Goodyear and the London School of Economics and Political Science. Twice as many respondents agreed (43 percent) as disagreed (19 percent) that AVs would be safer, since human error is behind most accidents. At the same time, 73 percent of respondents expressed worry that AVs could malfunction, while 60 percent were concerned that "machines don't have the common sense needed to interact with human drivers."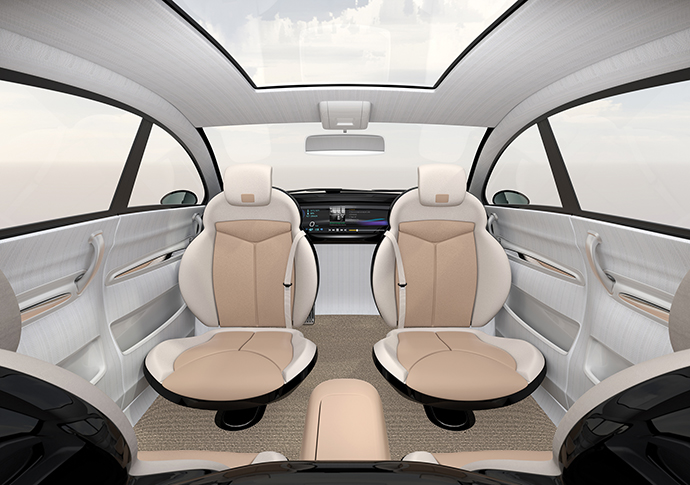 ---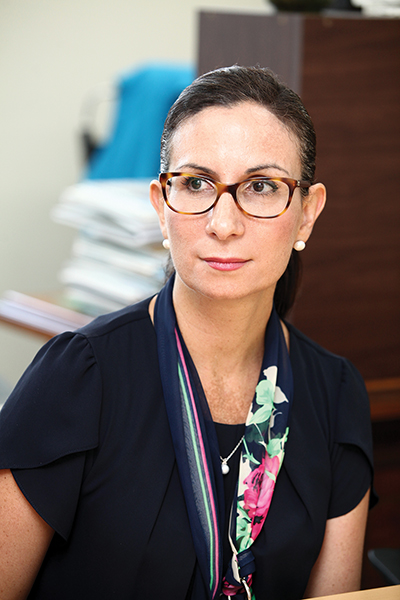 Daimler Expands Into Israel 
Germany's Daimler is joining a growing number of automakers in establishing an R&D presence in Israel. The company announced in November that it's launched a new facility in Tel Aviv, thus expanding Daimler's global network of 24 research centers, which is anchored in Germany, but also includes outposts in the US, India and China. Daimler's Technology Center in Tel Aviv is to be headed up by Adi Ofek, a native Israeli who has been with Daimler since 2000. Daimler says its Tel Aviv presence will advance the company's focus on autonomous driving, digitalization, connectivity and security.
---
Cape Town to Build Rolls-Royce Train Engines 
Rolls-Royce is localizing the manufacture of locomotive engines to be built for South Africa's Transnet Freight Rail. The engines are to be assembled, tested, painted and commissioned at a plant in Cape Town that's been upgraded to the tune of close to $4 million. The MTU brand is a part of Rolls-Royce Power Systems. "Africa is an extremely interesting market for us and one in which we see enormous room for growth potential" says Bernd Krueper, vice president, Industrial Business at MTU. "We regard the upgrading of our facility in Cape Town as an important strategic step towards deepening our partnership in Africa," says Krueper.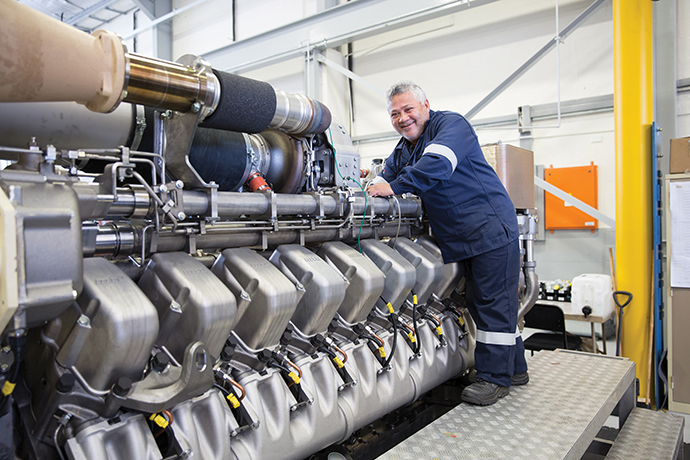 ---
Hong Kong Disneyland Going "Immersive" 
Hong Kong's Disneyland, open since 2005, will add 20 new attractions as part of a five-year expansion plan tagged at $1.4 billion. Costs are to be split with the Hong Kong government paying some $740 million and Disney picking up the rest. The "Phase 2" development is to be completed in 2023, with the rollouts of new attractions being staggered over time, including Disney's first immersive themed areas using its "Frozen" and "Marvel Super Heroes" properties. Hong Kong Disneyland received over 58 million visitors during its first 10 years of operation, adding an estimated 0.38 percent to Hong Kong's GDP.