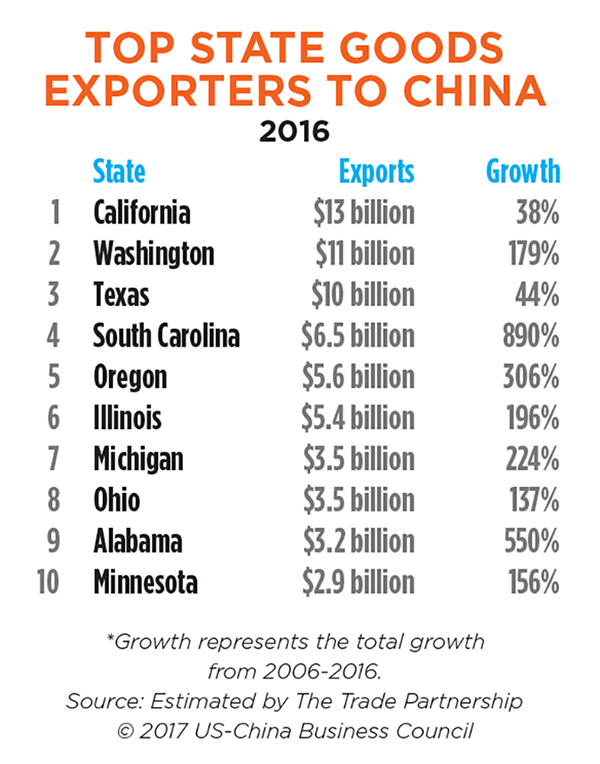 2016 US exports to China Top $100 billion
Twenty-nine US states exported more than $1 billion worth of goods to China in 2016, says a study released in June by the US-China Business Council. The study reports that China is now one of the top five export markets for 49 states. China ranks third, after Canada and Mexico, among the top destinations for US goods and services, with 2016 exports topping $113 billion, the study says.
---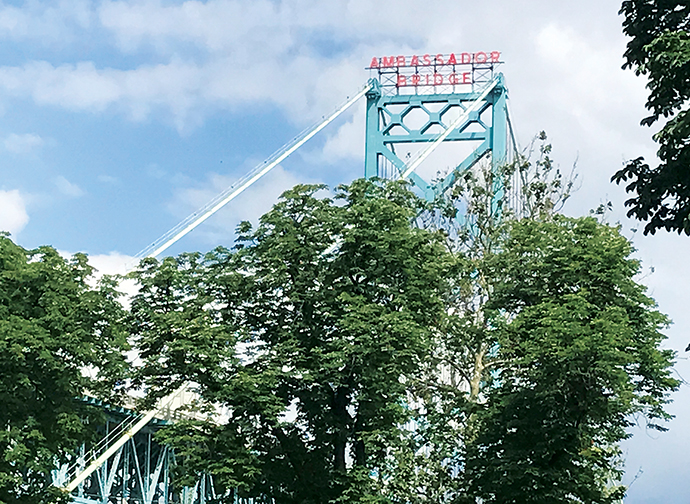 US-Canada Bridge Project Moves Forward
The years-long push to build a second bridge linking Detroit to Windsor-Essex, Ontario has taken a step forward, with Michigan's planned acquisition of $48 million worth of land from Detroit for part of the planned structure's footprint. A spokesman for Michigan Governor Rick Snyder said a purchase agreement with Detroit Mayor Mike Duggan announced June 23rd will give the state all the land it needs in Detroit for the Gordie Howe Bridge, scheduled to open in 2020. The agreement between state and city requires the Detroit City Council's approval. The existing and aging Ambassador Bridge that currently links the two cities is the busiest commercial US-Canada border crossing, with one-third of all US-Canada trade traversing it.
---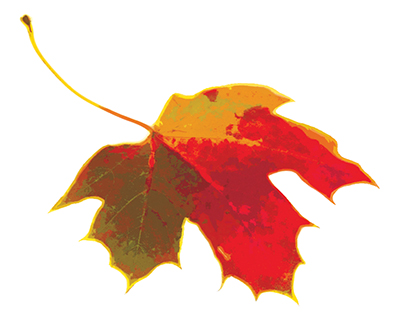 Canada Addresses Skills Gap
Canada, in June, launched a program for speeding visa approvals for much-needed foreign workers. The $7.8-million pilot program is designed to allow high-growth firms to retain international talent within a matter of weeks, rather than up to a year, as it currently takes. Companies are to pay $1,000 per position to take part in the program, which aims to meet a two-week processing turnaround 80 percent of the time.
---
New York Reigns Again as Top City
New York has re-claimed the top spot in an annual index of the world's leading cities by A.T. Kearney, the global management consulting firm. The index is based on business activity, human capital, information exchange, cultural experience and political engagement. The Big Apple, perennial leader of the index, had ceded its number-one ranking to London in 2016.

---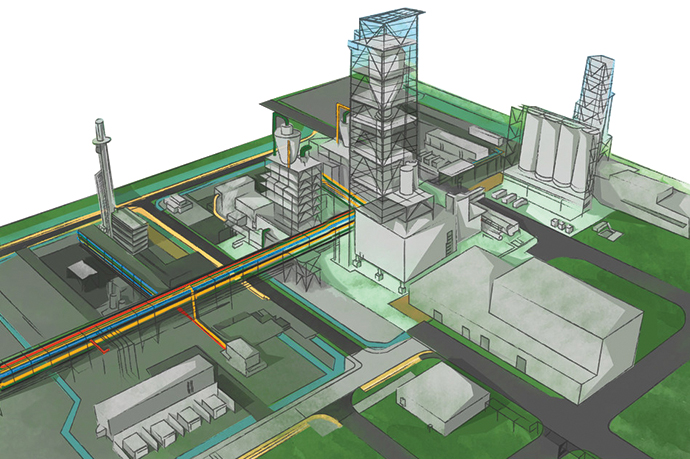 Texas to Get New Petro Plant
Braskem, the Brazilian petrochemicals giant, announced final approval of a plan to build a $675-million polypropylene production line in coastal La Porte, Texas. The facility will be adjacent to an existing Braskem plant 25 miles (40 km.) east of Houston. Construction of the plant is expected to employ about 1,000 workers, and Braskem says the facility will bring 50 new jobs to La Porte. Braskem calls itself the largest producer of thermoplastic resins in the Americas.
"Leveraging the success of shale gas energy production," said Braskem CEO Fernando Musa, "North America has among the most attractive feedstock profiles worldwide. Our additional investment in the United States is a logical extension of our global growth strategy."