Canada's Outstretched Hand
In a report released in January, Canada's Atlantic Provinces Economic Council (APEC) said immigration to the region has tripled since 2002. An all-time high of 8,300 immigrants recorded in 2015 was set to rise still further in 2016, and according to the author of the APEC report, immigration to Newfoundland and Labrador, Prince Edward Island, Nova Scotia and New Brunswick could settle in at nearly 14,000 immigrants per year. The federal and four provincial governments in Atlantic Canada announced an Atlantic Immigration Pilot in 2016 that would allow entry of a further 2,000 principal applicants this year.
In late January, Statistics Canada reported that by 2036, nearly half of all Canadians will be immigrants or the children of immigrants. An APEC official tells Site Selection that immigration to the maritime region "is critical, because frankly we have more people dying than are being born."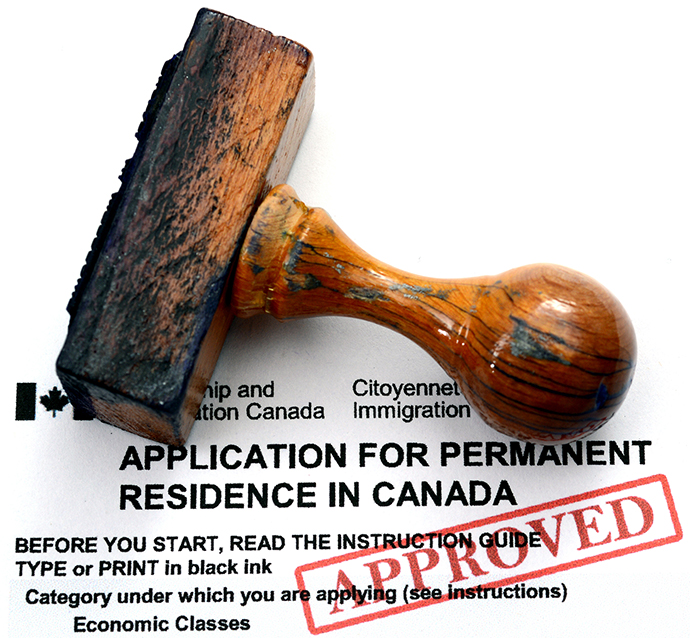 ---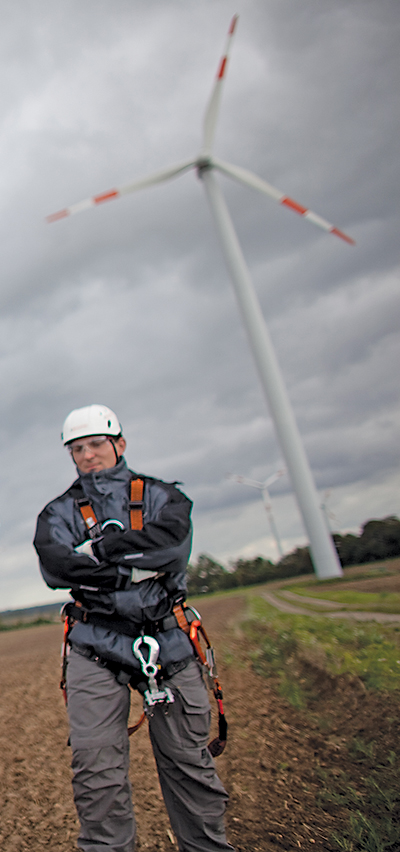 Wind Energy Growing in Quebec
Canada's LM Wind Power is expanding in Quebec, with a big boost from Quebec's provincial government. The company plans to add 265 new jobs at its facility in Gaspé. Quebec's Ministry of Economy, Science and Innovation is providing an expansion loan of C$4.3 million, and grants from Emploi Quebec total close to $1.4 million. Total new investment contained in the plan tops $12 million, according to LM Wind Power. "We are hopeful of more demand in Canada as wind energy grows here," said Alexandre Boulay, the Gaspé plant's director.
Turbine-maker LM Wind Power is expanding with a hand from Quebec's provincial government.
---
Sprint Vows to Work with Trump, 
Pledges New American Jobs
Sprint has jumped on President Trump's "Made in America" bandwagon, with a pledge to create or reshore 5,000 jobs. The communications services company says it expects to fulfill the pledge by the end of the year. A late December news release stated that "Sprint will begin discussions immediately with its business partners, states and cities to determine the right locations in the US to create these jobs." The company says the jobs will include customer care and sales teams and will support a variety of functions across the organization.
---
Fiat Chrysler Ramping Up US Production
with New Jeep Trucks, SUVs
Fiat Chrysler in January announced a total $1-billion planned investment in two domestic production plants, saying the new phase of its "industrialization plan" will add more than 2,000 jobs at the facilities in Warren, Michigan and Toledo, Ohio. The company says the plan will increase committed investments in US manufacturing facilities to $9.6 billion, which translates into 25,000 new jobs, since 2009. FCA CEO Sergio Marchionne noted that "we continue to reinforce the US as a global manufacturing hub for those vehicles at the heart of the SUV and truck market."
Facing threats from President Trump to either build in the US or pay a hefty "border tax," automakers including FCA, GM, Ford, Volkswagen and Toyota all have recently announced or highlighted expansion plans in the US.
FCA is to move Ram Heavy Duty truck production from Mexico to Michigan.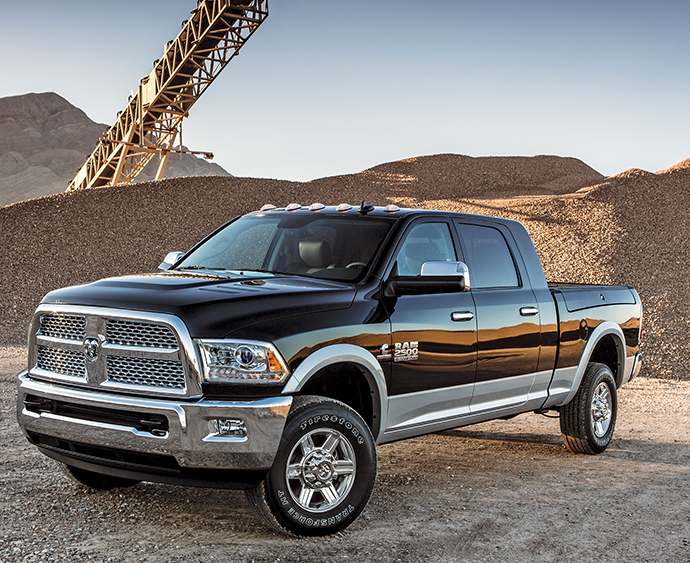 ---
Parking Association Antes Up
in Infrastructure Debate
As Congress prepares to act on the president's promise of $1 trillion in infrastructure spending, the National Parking Association (NPA) has weighed in with a study predicting increased demand for parking spaces. Key findings contained within the 47-page report include:
Parking revenue is projected to grow from just under $25 billion to nearly $29 billion by 2018.
Eighty-six percent of US commuters say driving and parking their vehicle is their dominant mode of transportation.
Approximately 119.9 million Americans drive to work.
The top two states for parking revenue are California ($1.4 billion) and New York ($1.2 billion).
The West Coast is a "parking powerhouse" that presents future revenue growth opportunities.
---
A First for China and Canada
A milk formula plant that's to integrate intelligent manufacturing, cloud computing and other emerging technologies is also to bring at least 200 new full time jobs to Kingston, Ontario, a city of 117,000 across the St. Lawrence River from New York state. The new plant, announced in December, is a project of China's Feihe International, a dairy products giant. Feihe is investing some $225 million to launch the 300,000-sq.-ft. (28,000-sq.-m) plant, which is expected to break ground in spring 2017. Feihe produces a popular infant formula with a goat milk base that is known for its hypoallergenic properties. "Our project is a first for both Canada and China," said Roger Hua Liu, Feihe's vice chairman and CFO. "We are excited," Liu continued, "to build Canada's first and only wet infant formula facility, and North America's first and only goat milk infant formula facility."