Breathtaking Apple Campus Opens in Cupertino
While it's only a matter of miles from the modest home where Apple was born, the company's new headquarters is light years removed from the cramped garage where a young Steve Jobs teamed with Steve Wozniak to build the forerunner to the first Apple computer. Beginning in April, more than 12,000 Apple employees began moving into the ring-shaped, 2.8 million-sq.-ft. (260,128-sq.-m.) Apple Park in Cupertino, California, starting a months-long migration to the awe-inducing, neo-futuristic facility. The 175-acre (71-hectare) campus, on land formerly owned by Hewlett-Packard, has been converted into a haven of green space with swaths of native trees, lush fields and meadows, walking paths and a pond. Construction of the headquarters began in 2014 under British architect Sir Norman Foster, and is to continue even as Apple employees move in. "Steve was exhilarated, and inspired, by the California landscape," said Jobs' widow, Laurene Powell Jobs. "Apple Park," she says, "captures his spirit uncannily well."

---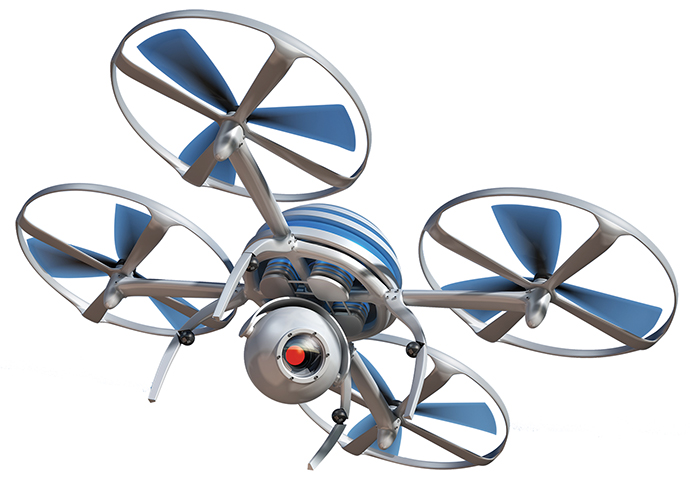 Real Estate Marketers Are High on Drones
Real estate businesses lead the way in receiving FAA waivers for drone operations, says a new report from the Association for Unmanned Vehicle Systems International (AUVSI). Agents say aerial photographs and video supplied by drones are the most important real estate marketing advance since the dawn of the Internet. AUVSI reported in March that 58 percent of waivers granted under rules that took effect in August 2016 went to realty firms. In the first six months under the new regulations, the FAA granted 314 waivers, allowing exemptions to requirements that operators fly below 400 feet, within visual line of sight and during daylight hours. Drone operators in California received 45 waivers, more than any other state, followed by Florida with 23 waivers and Texas with 21. Waivers were issued in every state except Idaho, Montana, Rhode Island, South Dakota, Vermont and West Virginia.
---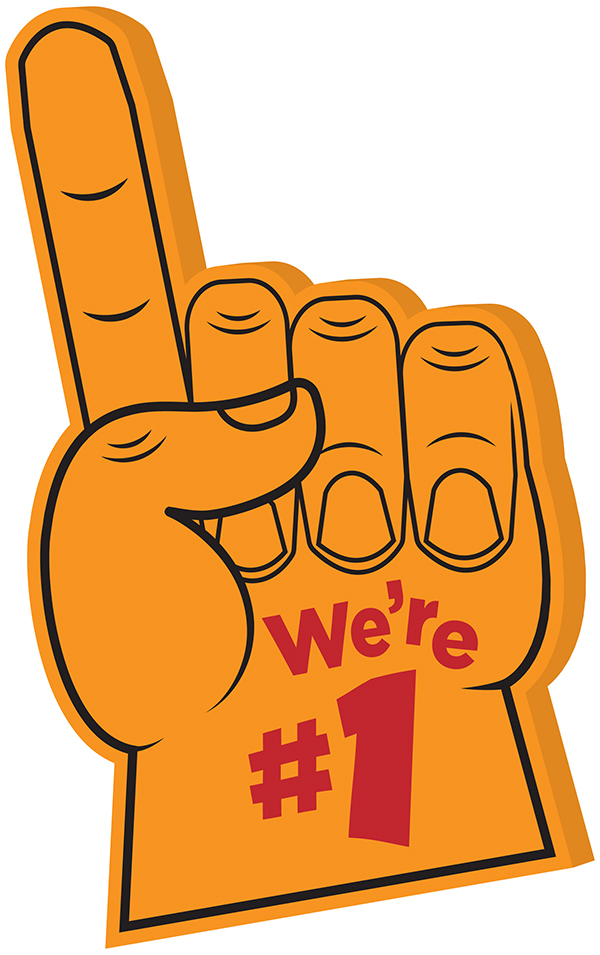 "America's Best Communities" Awarded
Huntington, West Virginia has three million reasons to celebrate. The city of 50,000 on the Ohio River claimed the top prize in the $10-million America's Best Communities competition, earning $3 million in seed money for its Huntington Innovation Plan, which aims to transform distressed neighborhoods into hubs for advanced manufacturing, entrepreneurial incubators, healthcare businesses and green community improvements. Sponsored by Frontier Communications, DISH Network, CoBank and The Weather Channel, the Best Communities competition drew entries from 350 cities and towns, with entrants advancing through stages based on the merits of revitalization plans developed, fine-tuned and implemented over the course of the three-year challenge. Lake Havasu City, Arizona, and Statesboro, Georgia, placed second and third, earning $2 million and $1 million, respectively.
---
Services, Not Sun, Make the Best Places to Age
People prefer to age where they live, not necessarily in the Sun Belt states. A far-reaching study by the Milken Institute, based on 83 indicators from publicly available data, finds the age-friendliest US cities are scattered across the country, irrespective of climate, and dependent on factors including education, income, access to healthcare, safety of housing and even food choices.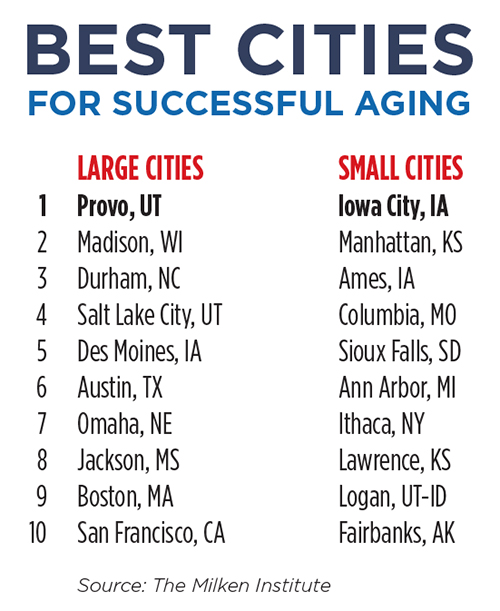 ---
Grupo México Bets Billions on Florida
GMXT, the transportation business unit of Mexican mining and logistics conglomerate Grupo México, is buying Florida East Coast Railway, the exclusive provider of rail service to South Florida's ports. The cash transaction, worth a reported $2.1 billion, is subject to the approval of government regulators. The acquisition of FEC will add a Florida rail line to GMXT's existing operations in Texas, and establish the Mexican firm as a railroad force within the US. FEC enjoys exclusive access to Port Miami, Port Everglades and the Port of Palm Beach, and its 351 miles of track connect to CSX and Norfolk Southern at Jacksonville, allowing service to 70 percent of the US population within one to four days.