Rising Tide
If it seems that Alabama is only about senatorial politics and college football, here's some news that's not a political football: In addition to Toyota's new $106-million expansion
of its Huntsville engine plant, Mercedes-Benz, in late September, made a $1-billion commitment to manufacturing electric cars and batteries in Alabama. The carmaker launched its plant near Tuscaloosa 20 years ago. Honda and Hyundai followed suit in the ensuing years. The new Mercedes-Benz investment includes a global logistics center that recently broke ground in Bibb County, where the $249-million project will create 429 new jobs.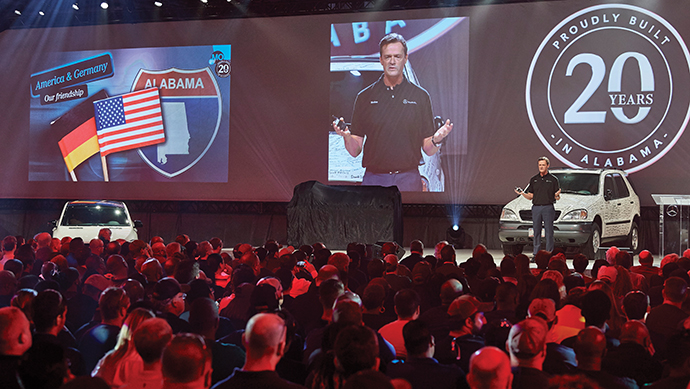 ---
Huge South Korean Plant Opens in Tennessee
One year after moving its US headquarters from New Jersey to Nashville, South Korea's Hankook Tire has cut the ribbon on its first US manufacturing facility, also in Tennessee. Construction of the 1.5-million sq.-ft. (139,355-sq.-m.) complex in Clarksville began in 2014, and has brought 1,000 new jobs to the region already, says Hankook. The total number of new jobs is expected to climb to 1,800 as plant infrastructure and capacity expand. The plant's initial phase is to ignite production of 5.5 million tires annually, an output expected to double as expansion takes hold.
"The new Tennessee Plant signifies Hankook Tire's growing business in the United States and continued journey toward being a global leader in the tire industry," said Hankook's Global CEO, Seung Hwa Suh.
---
Brookings: 'Downtown' Universities Score Big
A comprehensive study by the Brookings Institution finds that universities located in major cities exert greater economic muscle than other higher education institutions. The report, "Hidden in plain sight: The oversized impact of downtown universities," is the work of Scott Andes, a fellow with the Anne T. and Robert M. Bass Initiative on Innovation and Placemaking. Downtown universities, says the report, produce 80 percent more licensing deals, disclose 123 percent more inventions, receive 222 percent more income from licensing agreements and create 71 percent more startups.
By economic metrics such as those, the study finds the top 10 downtown universities to be:
| | |
| --- | --- |
| Rockefeller University | New York |
| MIT | Cambridge, MA |
| Columbia | New York |
| University of Pennsylvania | Philadelphia |
| Carnegie Mellon | Pittsburgh |
| Johns Hopkins | Baltimore |
| Temple | Philadelphia |
| Vanderbilt | Nashville |
| Rice | Houston |
| University of Washington | Seattle |
---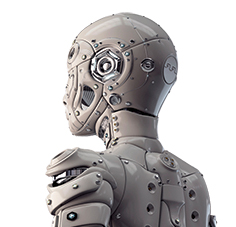 Record Round for Element AI
Montréal's Element AI has raised what it says is the largest-ever Series A funding round for an artificial intelligence company. Co-founded late last year by AI pioneer Yoshua Bengio of the University of Montréal, Element AI secured $137.5 million from sources including venture capital firm Data Collective, Intel Capital, Development Bank of Canada, Microsoft Ventures, NVIDIA and a range of sovereign wealth funds. Element AI is developing commercial applications for machine learning systems. The Series A war chest will allow the young company to expand to Toronto and Asia, says Element AI's CEO.
---
CBRE: Mexico "Structurally Vulnerable" to Earthquakes
The 7.1 magnitude earthquake that killed more than 200 people in Mexico City and surrounding areas on September 19 inflicted scattered damage upon the region's office, industrial, retail and hotels infrastructure. In a September 28 assessment, CBRE reported that at least 44 properties collapsed, and 78 were rendered at risk of collapse. Thirty-five commercial properties, mostly Class B and Class C assets, were among those sustaining the heaviest damage.
"While Mexico continues improving construction standards and codes, there are numerous properties that because of age, sediment, location or other challenges are structurally vulnerable to earthquakes," said the CBRE report. "As many as 1,800 properties, mostly residential, are believed to be damaged."