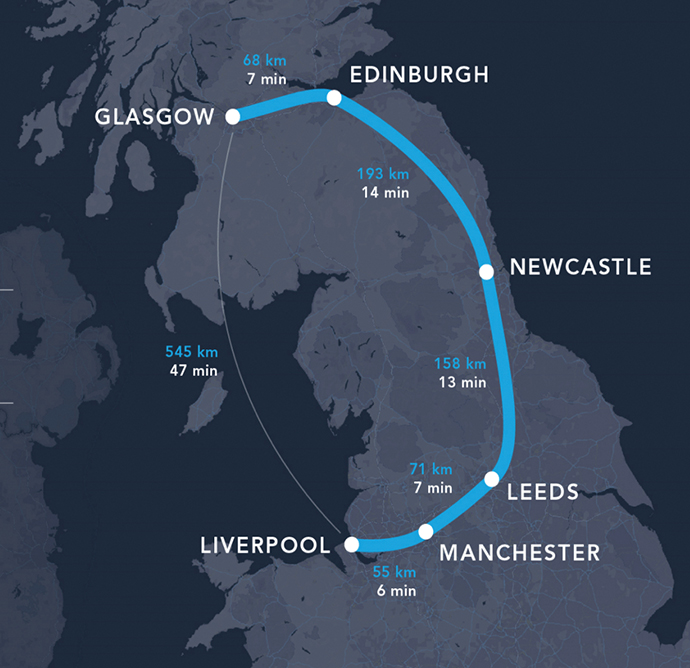 Hyperloop Contest Yields Proposed Routes 
Hyperloop One has chosen 10 proposed routes for further study from among hundreds submitted as possible footprints for Hyperloop transport systems. The Hyperloop One Global Challenge sought proposals from individuals, universities, companies and governments from around the world. The selected route proposals came from the US, UK, Mexico, Canada and India, and covered a combined 53 urban centers and 150 million people. Hyperloop One says it will work with the winning teams to further evaluate the viability of the routes they envision. The company hopes to inaugurate super-high-speed ground travel in 2021.
---
Business Groups Seek 'Transitional' Brexit Deal
March 2019 may seem far away, but a group of trans-Atlantic industry groups fears it's not enough time to successfully complete negotiations governing the UK's withdrawal from the EU. Expressing concern that "more time will be needed for the satisfactory completion of the Brexit negotiations," five business organizations are calling for a "business-friendly" transitional agreement between the UK and the EU. 
"Such a transitional arrangement should, for example, allow for ongoing UK participation in the Customs Union and Single Market," said the statement by the American Chamber of Commerce to the EU, British American Business, British Chamber of Commerce/Belgium & EU, Trans-Atlantic Business Council and UK Transport in Europe (UKTiE). "Business requires certainty on this as soon as possible, as we are increasingly challenged by the regulatory and operational complexities as well as the economic risk associated with Brexit."
---
Airbus Courts China with A330 Plant
Airbus in September inaugurated an aircraft completion center in Tianjin, China, the company's first wide-body jet facility outside Europe. The plant is widely viewed as a $200-million springboard into the burgeoning Chinese market, which is expected to need more than $1 trillion worth of commercial planes over the next two decades. The Tianjin site is designed to put finishing touches on two A330s per month. Airbus competitor Boeing is building a finishing center for new 737s on Zhoushan Island south of Shanghai.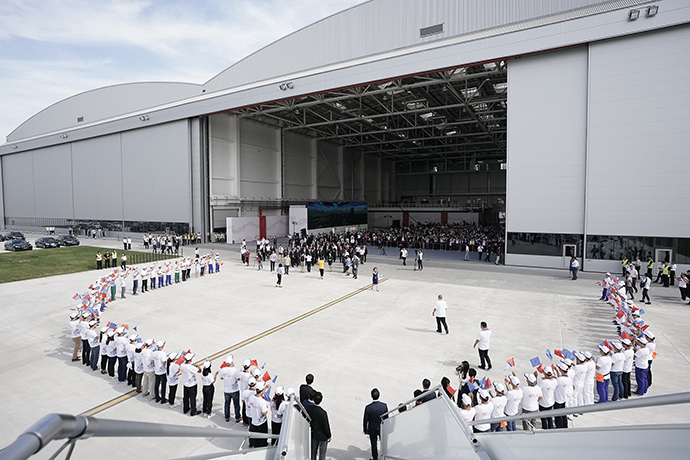 ---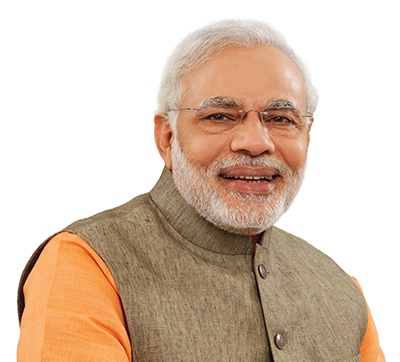 Modi Seeks to Electrify India
Three hundred million Indians live without electricity. Prime Minister Narendra Modi (pictured) is seeking to fulfill a 2014 campaign pledge by advancing a plan to change that. A $2.5-billion program, unveiled in September, aims to establish no-cost connections to some of the country's poorest villages by December 2018. A government statement said the plan will be funded by federal grants, loans and investments by state utilities. Modi is to face re-election in 2019.
---
Office Space in Asia Isn't Cheap
Not for the first time, Hong Kong is the world's highest-priced office market, according to a semi-annual survey by CBRE. Global prime office rents rose 2 percent year-over-year, says CBRE.
Top 10 Most Expensive Markets
(per sq. ft. per year)
Rank
Market
Prime Rent
1
Hong Kong (Central), Hong Kong
$269.26
2
Beijing (Finance Street), China
$174.07
3
Hong Kong (West Kowloon), Hong Kong
$163.57
4
New York (Midtown Manhattan), U.S.
$153.50
5
Beijing (CBD), China
$151.87
6
London (West End), United Kingdom
$136.38
7
Tokyo (Marunouchi/Otemachi), Japan
$132.09
8
Shanghai (Pudong), China
$120.11
9
New York (Midtown-South Manhattan), U.S.
$113.53
10
New Delhi (Connaught Place – CBD), India
$110.85