Daimler Goes Electric in China and at Home 
Germany's Daimler has begun laying the groundwork to manufacture electric vehicles for the massive Chinese market. As part of a joint venture with China's BAIC Motor, Daimler announced plans in July to produce electric batteries at a plant in Beijing. "The local production of batteries is crucial to meet the demand for electric vehicles flexibly and efficiently," said Daimler's Markus Schaefer, member of the Divisional Board of Mercedes-Benz Cars, Production and Supply Chain. Daimler says production of battery-powered vehicles for the Chinese market is scheduled to start by 2020.
The company is also adding battery production to its Mercedes-Benz Untertürkheim plant in Germany, as part of a 250-job investment in its e-mobility production area. The company projects that electric vehicles will account for up to 25 percent of Mercedes-Benz sales by 2025.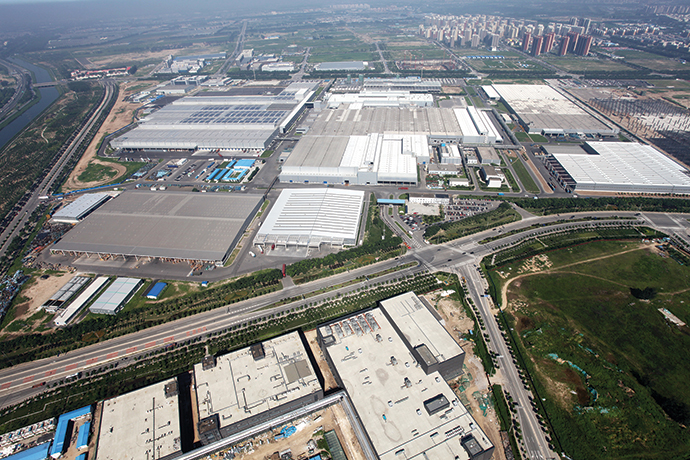 ---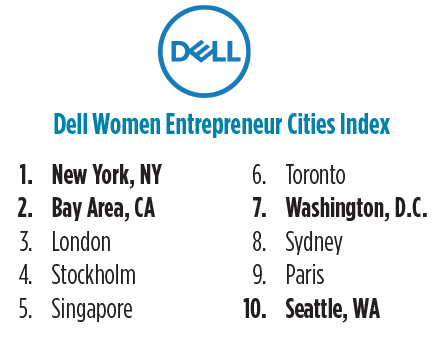 Entrepreneurial Hubs for Women 
Four of the 10 best cities for women entrepreneurs are in the US, according to Dell's annual Women Entrepreneur Cities Index. The index rates the ability of cities to attract and support high-potential women entrepreneurs.
---
Where Aerospace Manufacturers Want to Build
Australia, Taiwan and Denmark are new entrants in PwC's annual ranking of most attractive countries for aerospace manufacturing. The United States finished first again, while Singapore, the Netherlands and France dropped out of the Top 10.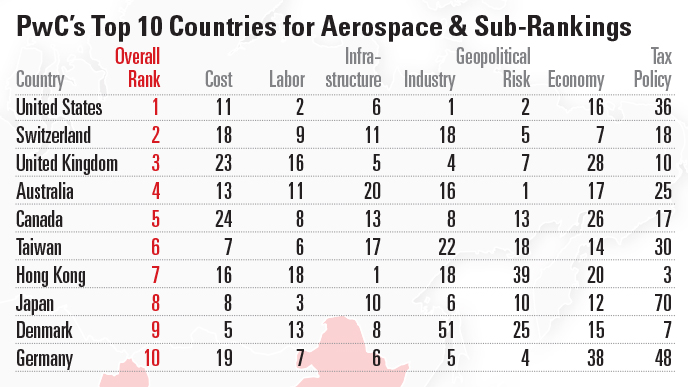 ---
Autonomous Ship to Launch in 2018
Yara International, a Norwegian chemical company, says it will begin shipping products aboard a fully electric ship by the end of next year. The company says the ship will operate autonomously and without an on-board crew beginning in 2020. The Yara Birkeland, developed by the maritime engineering firm Kongsberg, is being designed to carry more than 100 shipping containers between Yara's coastal production plant and the ports of Brevik and Larvik. Yara says the zero-emission vessel will eliminate up to 40,000 diesel truck journeys a year.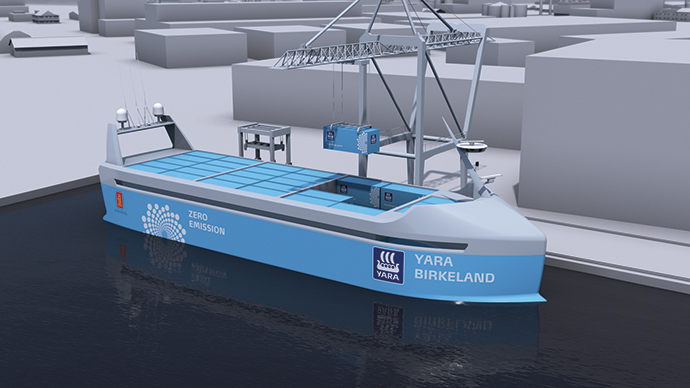 ---
"In Pakistan, there are not very many existing roadways, but One Belt-One Road will create six to seven times the number of roadways there. Is this good for you if you're running Pakistan? You bet it is."
— John Slosar, Executive Chairman, Swire Pacific Ltd., on China's One Belt-One Road project, in a speech to the Hong Kong Association of Atlanta and National Association of Chinese-Americans Atlanta Chapter, August 2017