Big Props for Milwaukee
Milwaukee's RiverWalk has helped redefine the city's center since its inception 20 years ago, having helped boost property values along the Milwaukee River by an estimated $1 billion. In November, the three-mile, $52-million project was named one of 13 winners of the Urban Land Institute's 2017-2018 Global Awards for Excellence, which salute urban developments for innovative design, contribution to community and financial success.
Conceived in the 1980s, RiverWalk continued to evolve in 2017 with the completion of a segment running through the city's historic Third Ward. The project has yielded 2,800 residential units, 4.7 million sq. ft. (437,000 sq. m.) of office space, 515 hotel rooms and dozens of riverfront businesses and restaurants.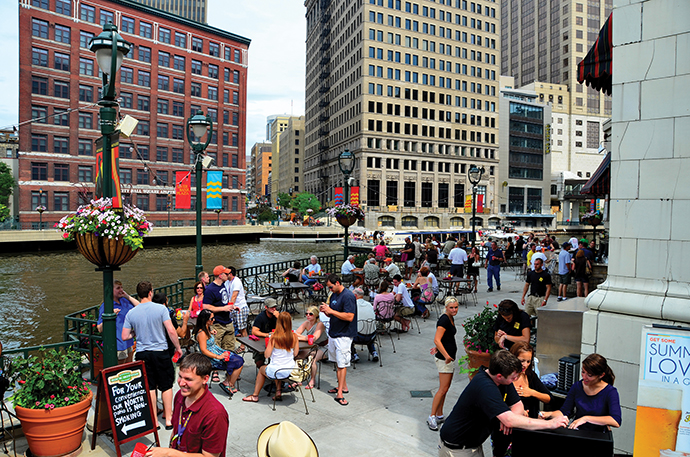 ---
Tesla Welcomes 'Bullet' Truck Orders
Anheuser-Busch and PepsiCo are drinking the Tesla Kool-Aid. So is UPS. The beverage and transport giants all announced orders for Tesla's all-electric semi trucks in December, following the truck's unveiling in November by Tesla founder Elon Musk.
The 10-ton, battery-powered behemoth departs from traditional design with a center-cab steering wheel flanked by touchscreen panels. Tesla says its trucks will travel up to 500 miles on a charge and accelerate from 0 to 60 miles an hour in five seconds without a trailer, and 20 seconds with 80,000 lbs in tow. "We designed the Tesla truck to be a bullet," says Musk. "It's like driving a Tesla, it's just big." UPS lodged the largest buy so far, ordering 125. Tesla expects the truck to be in production by 2019.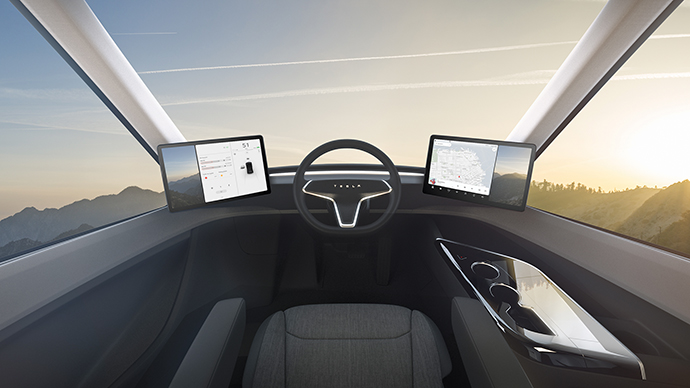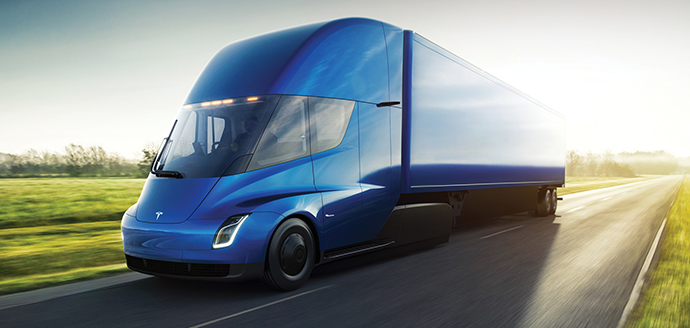 ---
Autonomous Evacuation
Engineering a self-flying, aerial ambulance is among the ambitious goals of the Center for Autonomous Systems and Technologies (CAST), unveiled at Caltech in October. "The goal is to teach autonomous systems to think independently and react accordingly, preparing them for the rigors of the world outside the lab," says CAST Director Mory Gharib. The Center's features include a three-story high aerodrome, the tallest of its kind, to test the autonomous ambulance and other drones.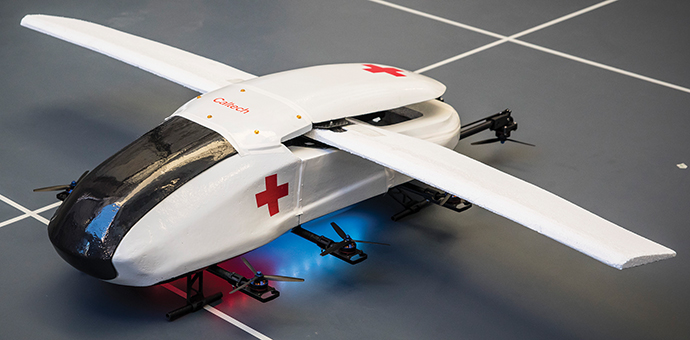 ---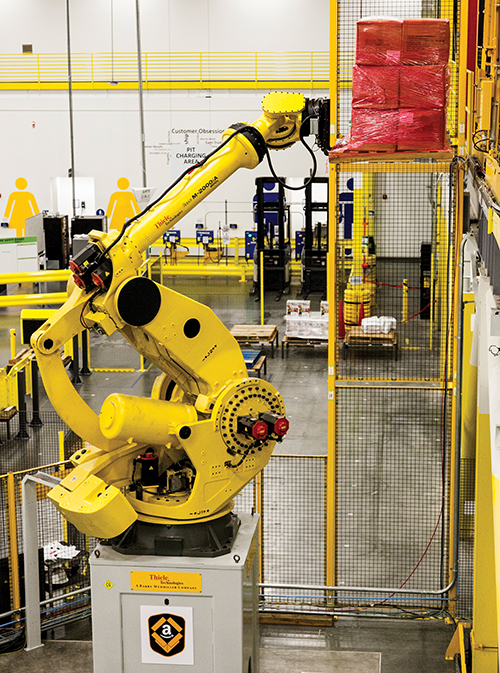 The Long Arm of Amazon
Amazon is preparing to open a 1-million-sq.-ft. (92,903-sq.-m.) warehouse near Mexico City that will triple its distribution space in Mexico, according to multiple press reports. While online shopping accounts for only three percent of retail sales in Mexico, Amazon doubled its sales in Mexico in 2016 to $253 million, reports market research firm Euromonitor International.
Reuters reports the new facility, to open in 2018, will be constructed near the company's two existing distribution centers in Mexico, along the "NAFTA highway" that runs from Mexico's industrial region to the US border.
---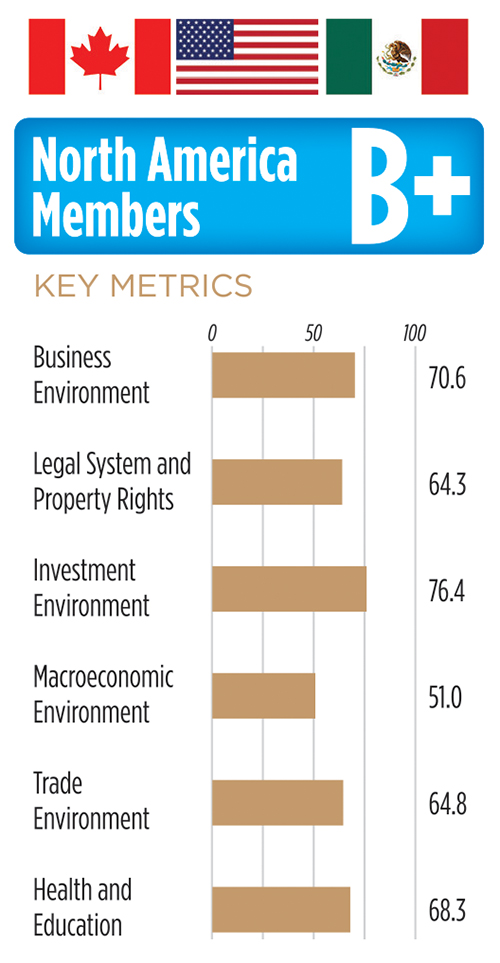 A Vote for NAFTA
With questions swirling about the future of the North American Free Trade Agreement, a study by the George W. Bush Institute asserts that NAFTA has had a positive net effect on the US economy. The Institute's North America Competitiveness scorecard assigns NAFTA a "B+" as the world's top free trade bloc, ahead of the EU, APEC and other trade alliances.
"NAFTA is criticized for somehow harming the United States economy," says Matthew Rooney, director of economic growth at the Bush Institute, "but our analysis suggests that the U.S. economy has experienced steady economic growth, job creation, and expansion of international trade since NAFTA was signed."
The study finds that between 1990 and 2015, annual goods and services exports among the US, Canada and Mexico increased 196 percent, growing from $448 billion to over $1.3 trillion. Since 1990, North America has created nearly 60 million new jobs, a 37-percent increase.