US Students Abroad 
The UK and Italy are the top destinations for Americans to study abroad. European nations lead the way in the Top 10 list of the Institute of International Education's 2017 Open Doors report, with the UK drawing students to its famed universities such as Oxford and Cambridge and Italy favored for its favorable climate and rich culture. Despite inherent language challenges, China and Japan each placed in the Top 10.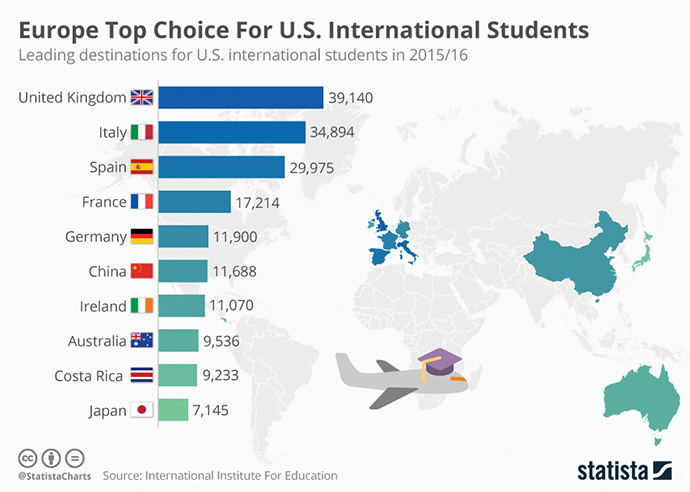 ---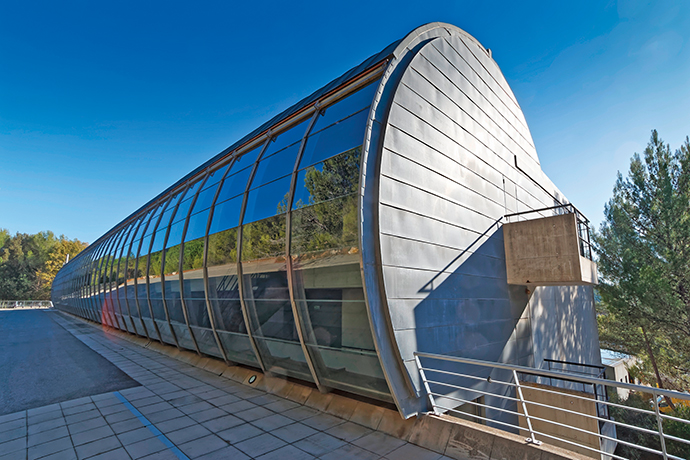 Let the Sunshine In
The sixth Mercedes-Benz Advanced Design Center is a cylindrical structure located near Antibes on the French Côte d'Azur. The windowed tube, to be inaugurated this year, will employ 50 Mercedes-Benz workers involved in "all the relevant disciplines of Mercedes-Benz design … from conventional exterior and interior design to digital and UI/UX design," which, says Mercedes-Benz, "is becoming ever more important in times of autonomous driving and human-machine communication." The new facility will join a network of Design Centers in Sindelfingen, Germany; Como, Italy; Beijing; and Sunnyvale and Carlsbad, California.
---
Coming Soon to Milan: The Future
The site of Milan's 2015 World Expo is on the way to becoming the neighborhood of the future, complete with indoor agriculture and the world's first roads designed for exclusive use by autonomous vehicles. In November, Arexpo, the public company that owns the 10-million-sq.-ft. (929,000-sq.-m.) site, awarded a 12-month first-stage consultancy agreement to urban designer Carlo Ratti, whose proposal envisions research centers, residences and cultural spaces surrounding a mile-long linear park. 
"The plan will create a city that is both a European scientific hub and a community-oriented neighborhood, fostering economic growth and social progress in Milan and in its metropolitan area," says Antonio Atripaldi, project lead at Carlo Ratti Associati.
---
Europe Sweeps Talent Ranking
European economies dominate when it comes to attracting, developing and retaining top talent, according to a study by the World Competitiveness Center at Switzerland's IMD, the International Institute for Management Development. Switzerland, Denmark and Belgium remain the most competitive countries in the 2017 IMD World Talent Ranking, based on a survey of thousands of executives from 63 countries. The survey identifies Canada, which placed 11th, as the top non-European economy for talent.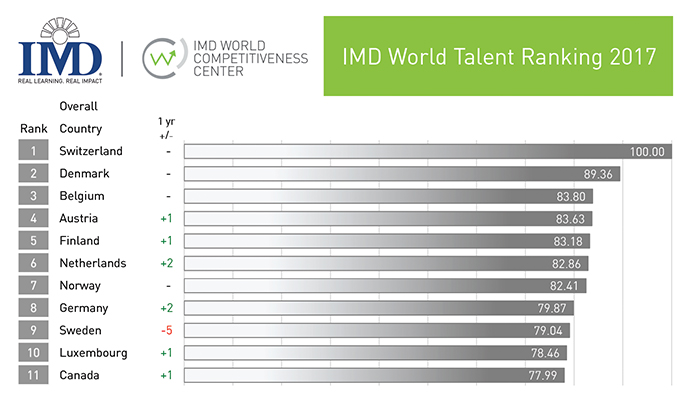 ---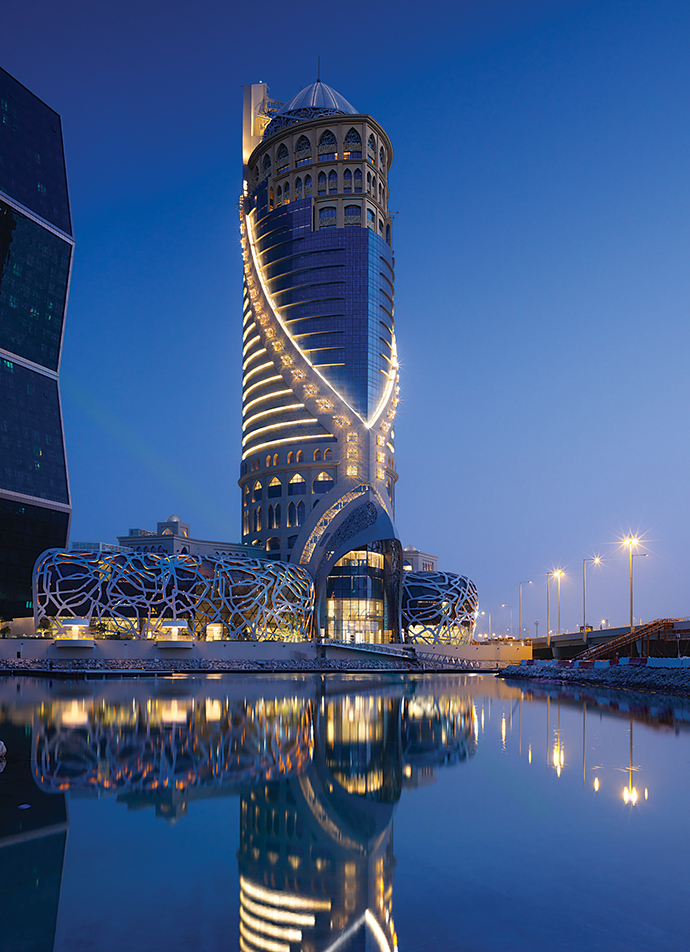 Mondrian Doha Is a Marvel
Mondrian Doha, the first hotel in the Middle East by developer sbe, opened last autumn in the Qatari capital. Designed by Marcel Wanders of the Netherlands, Mondrian Doha features 211 bedrooms and 59 suites over 24 floors, a 21,528-sq.-ft (2,000-sq.-m.) ballroom with its own 24-karat-gold elevator, and four restaurants, including CUT by Wolfgang Puck. The region's first ESPA spa includes separate facilities for men and women, 12 treatment rooms and a traditional Turkish hammam.
---
And the Winner Is … Chengdu
Chengdu, not Beijing or Shanghai, is China's best performing city, from a September analysis by the Milken Institute. The city of 14 million people, according to the report, enjoys high-value-added industries, low land and labor costs and an abundant talent pool. Chengdu also leads in encouraging innovation and entrepreneurship. Along with second-finishing Chongqing, Chengdu lies on China's Belt and Road pathway, envisioned to improve the growth of China's inland cities. Report author Perry Wong, managing director of research, says the analysis "reveals that the top ranked cities are responding robustly to the central government's directives."