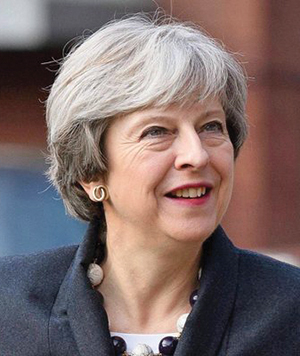 UK Trumpets Tech Investments
Highlighting Britain's status as what the UK government calls "the best place in the world to run a tech company," the office of Prime Minister Theresa May (pictured) announced in mid-June that British tech businesses attracted the equivalent of $7.8 billion in funding in 2017, almost double the amount from the previous year. Some 2.1 million people in Britain now are employed in the digital tech economy, and a new digital tech job is created in the UK every 50 minutes, according to fresh estimates from Dealroom and Tech Nation. "It's a great time to be in tech in the UK," said May. Companies announcing major new investments in Britain's tech space include Amazon, Salesforce, Mubadala and NTT Data.
---
Let There Be Light
American computer scientist Greg Ward and Japanese architect Hiroshi Sambuichi are joint winners of the Daylight Award 2018, which recognizes prominent practitioners in the fields of daylight in architecture and research. Ward is the developer of a software program, Radiance, that has served as a pillar for daylight simulation employed in architecture, product design, horticulture, medical research and even space travel. Sambuichi's buildings explore the relationships between light, wind, water and other natural elements. The Daylight Award is presented by three European philanthropic foundations, VILLUM FONDEN, VELUX FONDEN and VELUX STIFTUNG.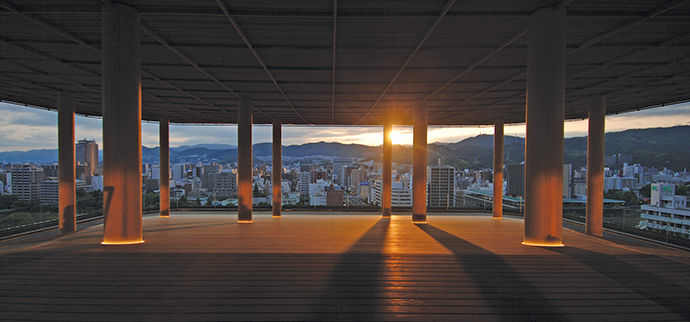 ---
The State of the Nordics
While population decline vexes many nations, the Nordic region is expected to grow to 29 million inhabitants, an increase of more than 10 percent, by 2030. According to a biennial report by Nordregio, a leading Nordic research center, the Nordic population is growing faster than the rest of Europe. Growth, says the report, is largely concentrated in urban areas and is abetted by immigration. The Nordics, with less than 4 percent of the European population, account for 7 percent of Europe's total foreign direct investment inflows, the report says.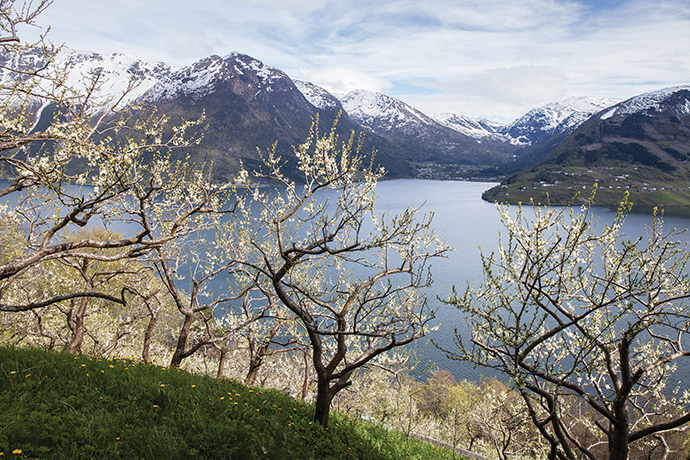 ---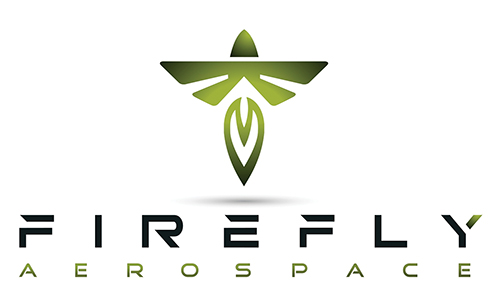 U.S. Aerospace Investment in Ukraine
Texas-based Firefly in May opened a new research and development center in the Ukrainian city of Dnipro. Firefly is a developer of orbital launch vehicles for the small- to medium-range satellite market. Firefly Ukraine will be home to more than 150 employees and will be equipped with Ukraine's largest 3-D printer, intended for industrial manufacturing of high-quality metal parts. The Dnipro facility is designed to develop lightweight rockets for launching cargo into space.
---
Mercedes Goes 'Full Flex' in Hungary
Mercedes-Benz Cars has broken ground on its new "Full-Flex Plant" in Kecskemét, Hungary, about 55 miles (90 km.) south of Budapest. The plant is based on the automaker's "Factory 56" concept unveiled in February, by which, the company says, "the human is at the center of all activities" and processes are consistently digital, flexible and green. "Tablets, handhelds, smartphones and smart watches support employees in their daily work," the company says. The company says multiple vehicle architectures and drive forms, including electric, will be flexibly produced at the plant on a single line. Mercedes-Benz is investing €1 billion (US$1.1 billion) into the expansion. An existing Mercedes-Benz plant in Kecskemét has some 4,000 employees and produced more than 190,000 vehicles in 2017.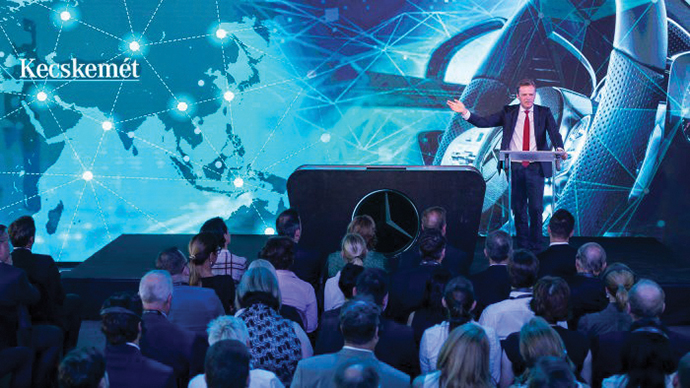 ---