Please Send Money
Migrants living in the United States sent more than $138 billion to their home countries in 2016, says a new report by the Pew Research Center. Countries receiving the most remitted money: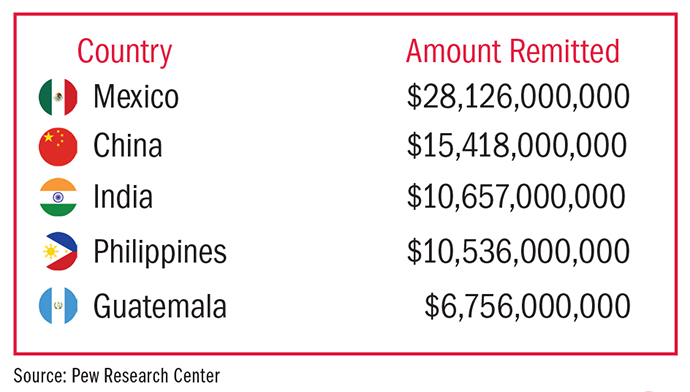 ---
"The Asia Pacific region remains the growth driver of the world."
­— David L. Cunningham, president and CEO of FedEx, on the opening of the company's 1.4-million sq.-ft. (134,000-sq.-m.) distribution center at Shanghai's Pudong International Airport
---
Beast of the Seas
Having just entered service, the 1,312-ft. (400-m.) Antoine de Saint-Exupéry is the largest container ship flying the French flag. Longer than the Eiffel Tower is high, it is the new flagship of the French container line CMA CGM. The hulking cargo vessel, with a capacity of 20,600 TEUs, is to service a route from Northern Europe to Asia.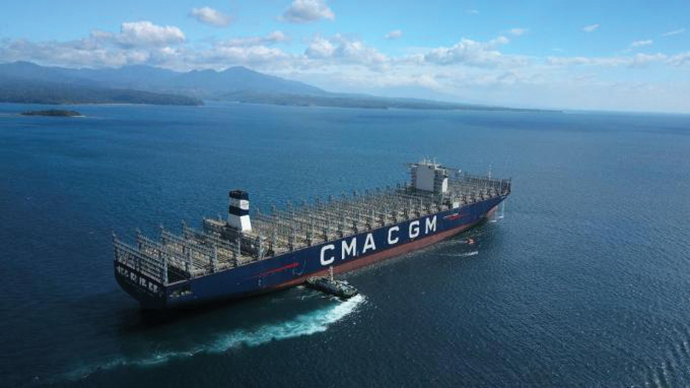 ---
Starbucks Brews Big in Shanghai
Starbucks calls its new Reserve Roastery in Shanghai its "most ambitious project ever." Measuring 30,000 sq. ft. (2,700 sq. m.), the store features three wooden coffee bars handcrafted by Chinese artisans, a two-story coffee cask, a 3D-printed tea bar and an augmented reality experience. Howard Schultz, executive chairman of Starbucks, says, "We've created a space that both recognizes and celebrates our 46-year history of coffee leadership and retail innovation with China's rich, diverse culture."
China is the company's fastest-growing market with 600 stores in Shanghai alone. Starbucks says it opens a new location in China every 15 hours.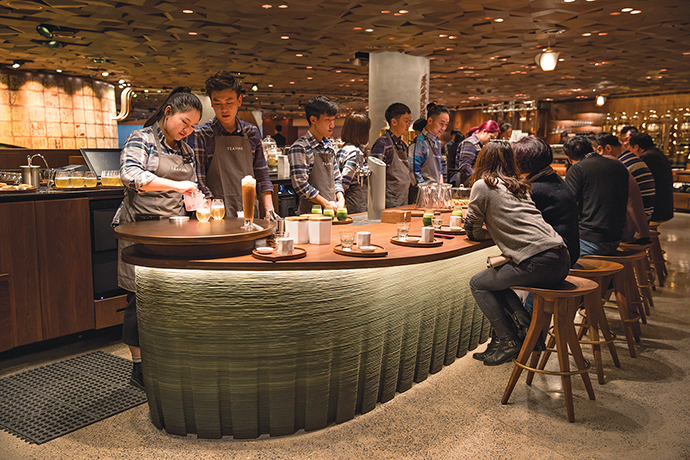 ---
A Saudi City from Scratch
Saudi Crown Prince Mohammed bin Salman is rolling the dice again, having now put his face on a $500-billion project to build the city of the future from scratch.
Neom, adjacent to the Red Sea and the Gulf of Aqaba, is the latest project in Saudi Arabia's race to prepare itself for the post-oil era. Covering some 10,000 sq. miles (25,900 sq. km.) and thus twice the size of neighboring Qatar, the projected megacity of glimmering office towers and five-star hotels is envisioned as a nexus of artificial intelligence, advanced manufacturing, autonomous vehicles, hydroponic farming and solar energy. Robots, says the government, might outnumber people. The first of many phases of the project has a completion date of 2025.