Size Matters
The world's largest jet engine, flight-tested in March by GE Aviation, is so tall that the NBA's 7-foot-tall Joel Embiid could stand straight up within its circular fan case … with 6'9" Kevin Durant on his shoulders. GE's GE9X took its maiden flight above the Mojave Desert on March 13. The engine, developed for the Boeing 777X, is longer than the width of a 737. With its massive size, the GE9X is designed to be up to 10 percent more fuel-efficient than its smaller predecessor, thanks to extensive use of lightweight carbon fiber and ceramic composites.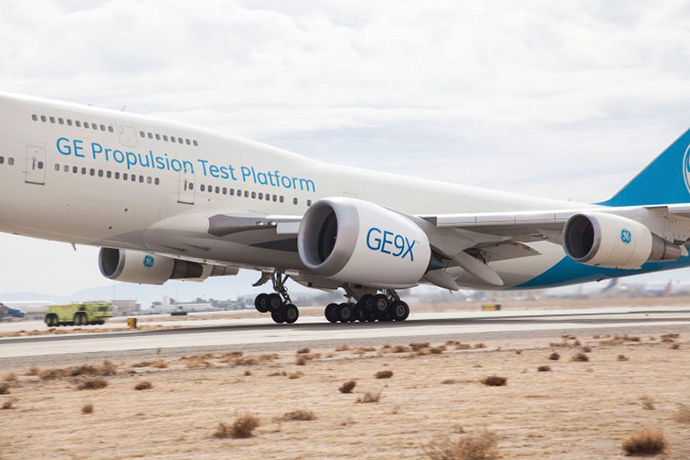 ---
Toronto Tech Goes International
Canada's streamlined visa regime has helped produce a surge of international hiring among tech companies in and around Toronto. Responding to a survey by the Toronto-based innovation hub MaRS Discovery District, 53 percent of tech companies reported seeing more international applicants in 2017, with 45 percent of those surveyed responding that they had made international hires last year. The top countries of origin for tech workers were the United States, China, Brazil and the UK. The majority of companies hiring internationally cited the federal government's new Global Skills Strategy, which aims to recruit foreign workers through an expedited visa application procedure that can shrink the process to two weeks.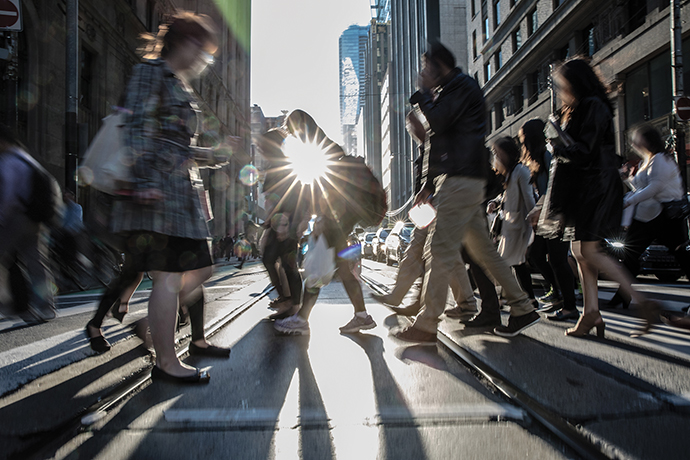 ---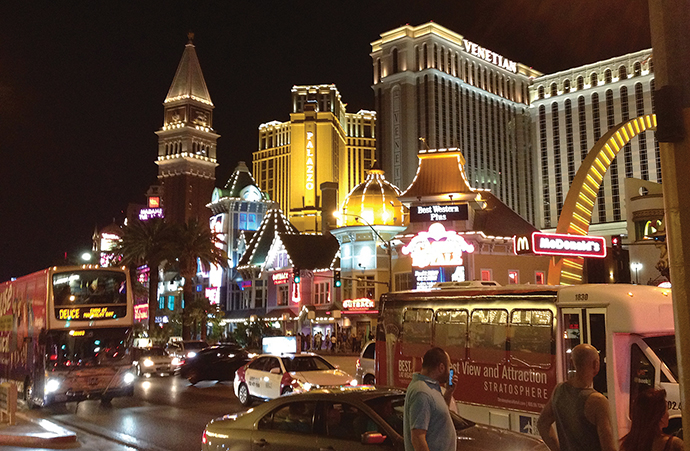 Vegas Rules
With a new Convention Center in the works, Las Vegas has cemented its status as the top US trade show venue. The city of sparkle hosted 47 of the largest shows of 2017, according to the Trade Show News Network, leading all comers for the 24th consecutive year.
| | |
| --- | --- |
| City | 2017 Shows |
| Las Vegas | 47 |
| Orlando | 24 |
| Chicago | 21 |
| Atlanta | 20 |
---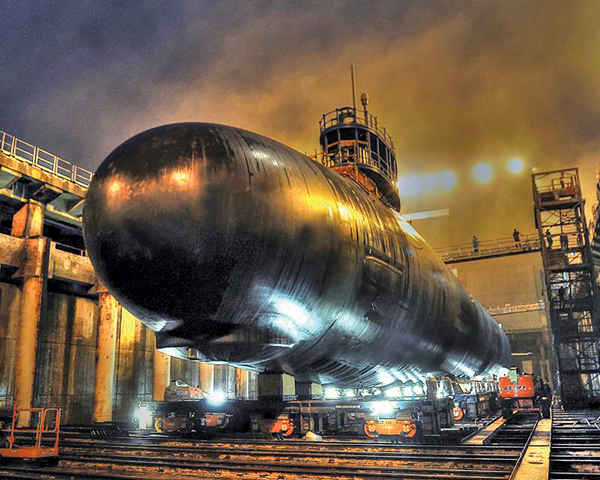 EB Expands in New England
Connecticut Gov. Dannel Malloy, on May 1st, announced a state partnership with General Dynamics Electric Boat (EB) that will retain and create nearly 1,900 jobs and add $800 million in capital investments to Connecticut by 2034. EB manufactures the Virginia-class submarine for the US Navy and has been selected as the prime contractor on the coming Columbia class of subs. The agreement will nearly double the company's spending on in-state suppliers, which are sprinkled throughout more than 100 of Connecticut's cities and towns. Separately, Rhode Island Gov. Gina Raimondo announced a $14 million infrastructure investment that will allow EB to accelerate the hiring of more than 1,300 employees at its facility in Quonset Business Park in North Kingstown. The investment and accompanying incentives will support a 1.3 million sq.-ft. (120,774 sq.-m.) expansion EB's manufacturing space.
---
And the Winner Is …
A water treatment complex in Mexico City is the winner of the top prize in an international design competition for sustainable construction. The 10-acre (4-hectare) La Quebradora Water Park (rendering) in the city's blighted Iztapalapa section integrates water treatment with public buildings, plazas and recreation areas. The complex helps to alleviate shortages by capturing and recycling water that would otherwise be lost in a neighborhood where water must routinely be trucked in from outside. The project bested more than 5,000 other designs to win the 5th Global Awards for Sustainable Construction awarded by construction materials company LafargeHolcim.