Big Dig at Dunkirk
More than 140 million cubic feet (4 million cubic meters) of sand have been dredged in the extension of the Port of Dunkirk's Flanders Terminal. Scheduled for completion at the end of this year, the massive project in northern France will yield a quay of 5,905 ft. (1,800 m.) with a 54-ft. (16.5-m.) draft, capable of docking two megamax container ships at once. The project is to accommodate increased activity at the port, which jumped from 200,000 TEU in 2010 to 375,000 TEU in 2017.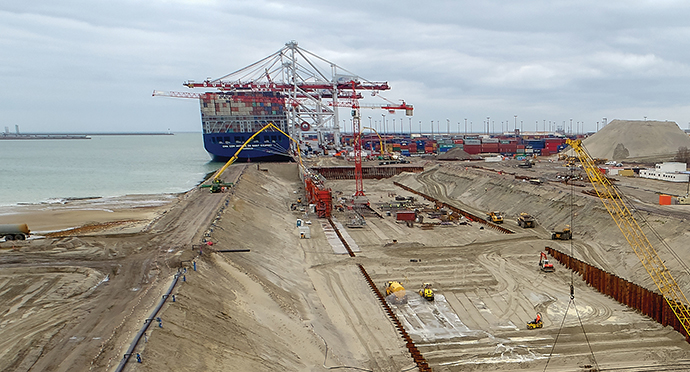 ---
Where There's Smoke
Amid clouds of burning rubber, Formula 1 drivers Valterri Bottas and Lewis Hamilton helped inaugurate PETRONAS's new $60-million Global Research & Technology center in Turin, Italy. The center is to be home to the company's automotive and industrial technology capabilities and expertise, and will spearhead development of fuels for the next generation of automobile engines using technology tested on the race track.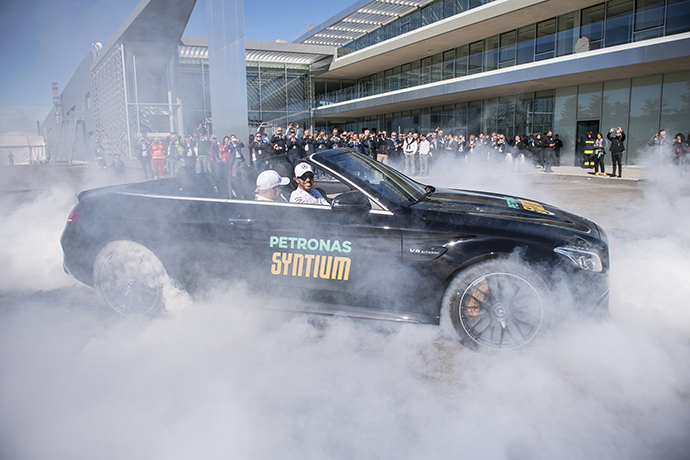 ---
Are Robots Creating Jobs?
Those who fear that robots are coming to take their jobs may have cause to breathe easier. The Centre for European Economic Research (ZEW) reports that the number of people employed in Germany has reached a post-reunification high, even as robot density increased to 309 units per 10,000 employees, the third-highest robot density worldwide. Job losses attributed to robots are more than offset by new jobs robots help create, according to the report. "In Germany," contends the International Federation of Robotics, "the rise in the use of machines has allowed employment to grow by 1 percent."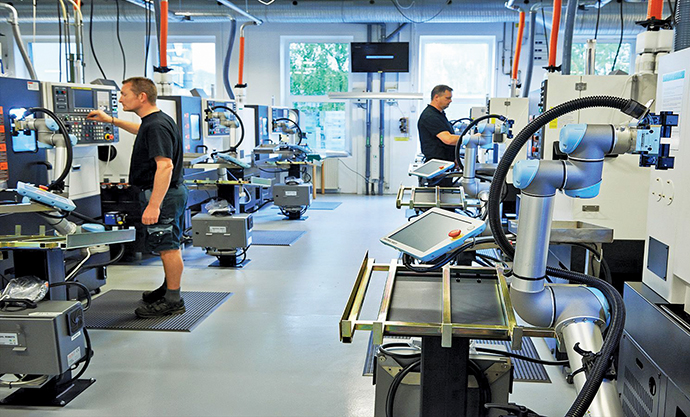 ---
World's Most Expensive Cities
Singapore, for the fifth consecutive year, retains its crown as the world's most expensive city in an annual survey by the Economist Intelligence Unit. Tokyo and New York moved out of the top 10, with Tel Aviv, driven by high costs for such staples as auto insurance and alcohol, entering the top ranks at No. 9. Cities in Europe and Asia dominate the top 10.
City
 
Rank Movement
1
Singapore
0
T2
Paris
+5
T2
Zurich
+1
4
Hong Kong
-2
5
Oslo
+6
T6
Geneva
+1
T6
Seoul
0
8
Copenhagen
+1
9
Tel Aviv
+2
10
Sydney
+4
SOURCE: Economist Intelligence Unit
---
Ticket to Paradise
Promising "no paparazzi" and "unparalleled lifestyle," Wavi Island Resort Fiji is raffling five luxury villas on its private enclave in the South Pacific. The island spans 27 acres (11 hectares) and is joined to mainland Vanua Levu, Fiji's second largest island, by a 985-ft. (300-m.) bridge. Properties up for raffle include the island's signature villa, a three-bedroom cliff-side domain that previously bore an asking price of $2.9 million. The development's publicist says the first prize will be awarded after the sale of an initial 300,000 raffle tickets at $19 apiece.