Where the Warehouses Are
Demand for distribution placed to support e-commerce drove the top 100 industrial leases, by size, for the first half of 2018. Five regions scattered across the U.S. accounted for more than half of the lease activity, according to a report by CBRE.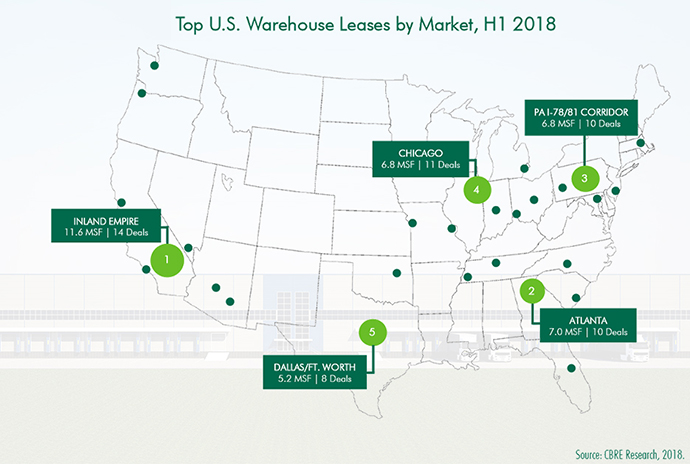 ---
A Room with a View
When it comes to building office morale, maybe forget the company chef, the office ping-pong table and bring your dog to work day. A new study finds the top perk craved by employees is access to natural light that affords a glimpse of the outdoors. More than one-third of 1,614 North American workers told the HR advisory firm Future Workplace that their workplaces suffer from a dearth of natural lighting. An October release from a U.S. Green Building Council survey corroborates that view about views: 85 percent of employees in LEED-certified buildings said their access to quality outdoor views and natural sunlight boosted their overall productivity and happiness.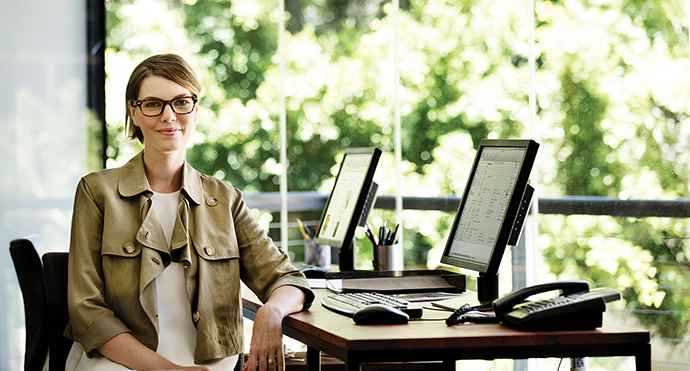 ---
You Can Call Me Earl
His Royal Highness, The Earl of Wessex, attended the September 20th dedication of Jaguar Land Rover North America's new headquarters in Mahwah, New Jersey. Situated on a 12-acre (4.9-hectare) campus, the 144,000-sq.-ft. (13,378-sq.-m.) facility represents an investment of over $30 million by Jaguar Land Rover.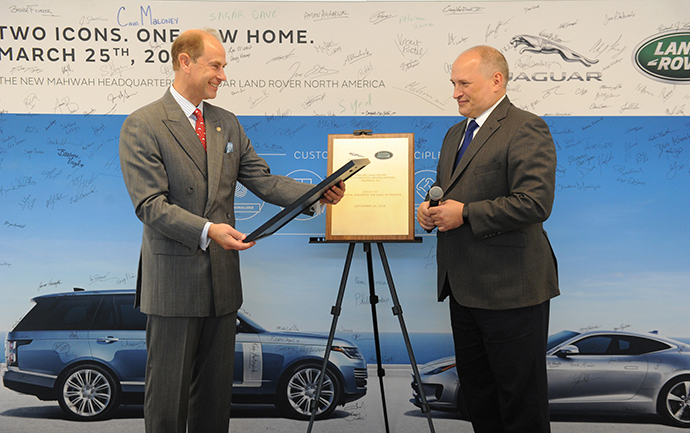 ---
Tariffs: Easing the Pain
As of late October, the U.S. Department of Agriculture had made payments of approximately $53 million to U.S. farmers harmed by other countries' retaliatory tariffs. The USDA said it was readying additional payments of $78 million. About 60,000 farmers have applied for payments under a $4.7-billion USDA agriculture program.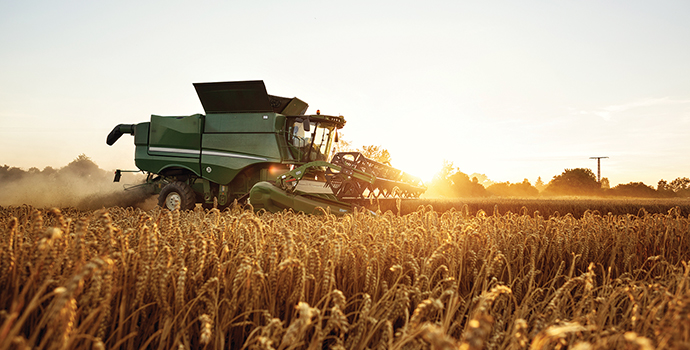 ---
Fastest Growing U.S. Airports (2007-2017)
Dallas 90%
Austin 63%
New Orleans 60%
San Francisco 56%
Houston 54%
Seattle 47%
Fort Lauderdale 43%
Nashville 41%
Los Angeles 37%
Boston 36%
Source: FAA
---
A Tale of Two Bridges
After years of delays and legal disputes, Michigan Gov. Rick Snyder joined Canadian Prime Minister Justin Trudeau in Windsor, Ontario, to mark the official start of construction on the Gordie Howe International Bridge linking Windsor to Detroit. The Canadian government will finance the $5.7-billion project, to be open to traffic by the end of 2024, with Michigan to pay back its share of the costs through tolls collected on the U.S. end. The 3,000-ft. (853-m.) span is being built about two miles from the aging, privately-owned Ambassador Bridge (shown at left), whose owners have long contested the Gordie Howe project and have announced plans to build a rival bridge replacing the Ambassador.