Snow in Shanghai's Forecast
With China preparing to host the 2022 Winter Olympics, Shanghai has broken ground on what will become the world's largest indoor snow and ski resort. Wintastar Shanghai is being developed in conjunction with Dubai-based Majid Al Futtaim, the company that launched the celebrated Ski Dubai, the first indoor ski slope in the Middle East. Majid Al Futtaim says the 968,752-sq.-ft (90,000-sq.-m.) Wintastar resort will feature three separate slopes, including one built to "Olympic standards." The project marks the company's first foray into the international market outside the Middle East and North Africa, where it's currently developing snow parks in Egypt and Oman.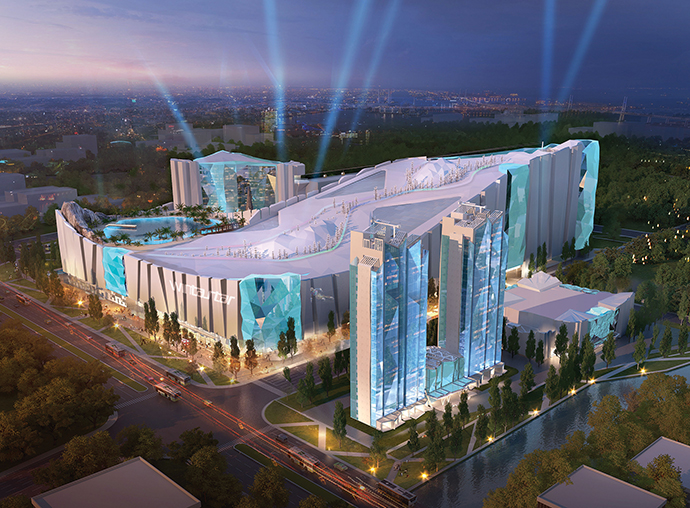 ---
Flipping Out in India
Samsung in September opened its largest product display center in a converted opera house in Bengaluru, the southern Indian city formerly known as Bangalore. The 33,000-sq.-ft. (3,066-sq.-m.) facility showcases a vast array of Samsung products, including the Whiplash Pulsar 4D chair that can replicate space battles and extreme aircraft stunts. "Samsung Opera House," said the company in a statement, "will be a must-do destination for the city's millennials looking for exciting tech-enabled experiences and entertainment." Samsung is trailing China's Xiaomi in a contest to win-over Indian consumers, who constitute the world's second-largest smartphone market.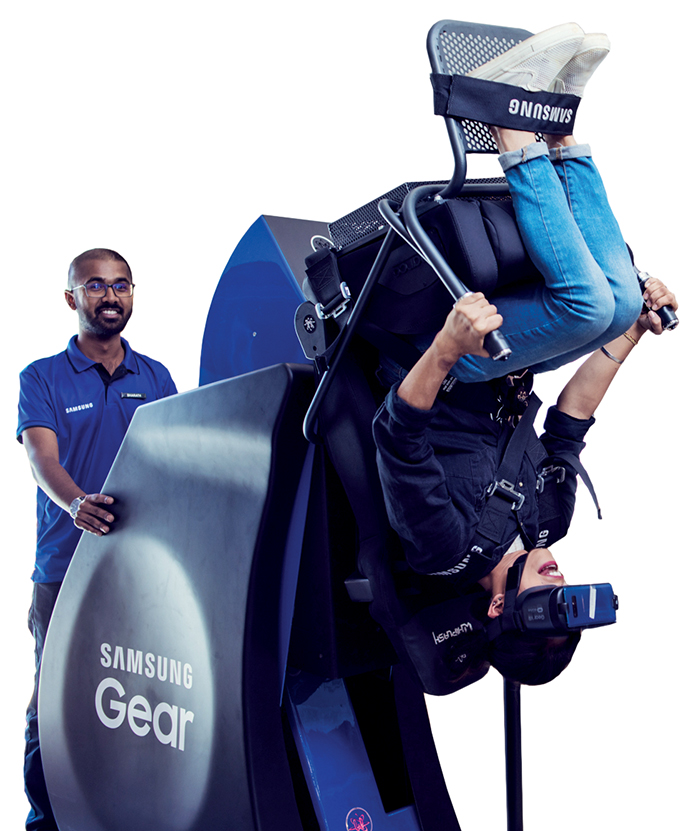 ---
A Singapore Surge
Singapore surpassed China in the first half of 2018 to become Asia's leading outbound real estate investor, according to data compiled by CBRE. Singaporean capital accounted for 35 percent of Asia's total of $25.3 billion in outbound investment, CBRE reports, with London absorbing a leading 26 percent of the region's total outflows. Chinese investors decelerated overseas acquisitions, says CBRE, to improve balance sheets and lock in profit from earlier investments. Singaporean investors pumped $3.4 billion into Europe and a second-running $2.3 billion into the U.S. during the first six months of 2018.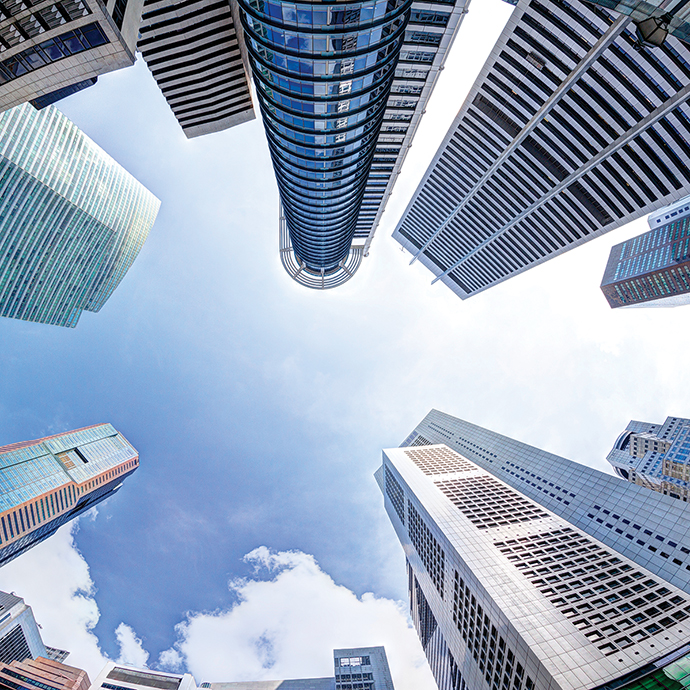 ---
Africa's Top Designs
Ecobank Ghana in Accra won the award for Best Office Development of 2018 at the Africa Property Investment (API) Summit & Expo in September. "The spirit of Ghana is supported from the contextual façade to its upbeat interior," said API in its commendation of South Africa-based ARC Architects. Firms from Kenya, Zambia, Nigeria, Mozambique, Namibia, Mauritius and Rwanda also were honored for developments in 11 categories ranging from retail, residential and sustainability to mixed use and alternative design.
---
Wait, Where?
The Australian town of Kapooka, (you know, the one near Wagga Wagga), is the site of a $24-million satellite communications station being built in New South Wales for the Australian Defense Forces. Shovel in hand, Australia's Deputy Prime Minister Michael McCormack helped break ground on the project in late September. Satellite Ground Station East will be a key component of the ADF's future SATCOM capacity, allowing military personnel deployed across the Indo-Pacific region to connect to strategic communications networks in Australia. The project is being spearheaded by Northrop Grumman Corporation Australia and California-based Viasat, a global telecommunications company.