NORTH AMERICAN REPORTS
From Site Selection magazine, September 2018
SHARE THIS ON SOCIAL MEDIA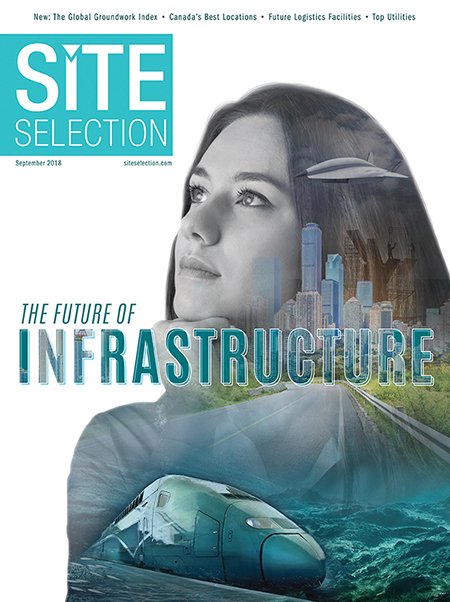 Vancouver's Port Upgrade
The Port of Vancouver USA, in late July, dedicated a decade-long, $251-million investment in rail and infrastructure at the Washington port. The West Vancouver Freight Access Project (WVFA) is designed to improve freight-rail movement through the port and along the BNSF Railway and Union Pacific Railroad mainlines connecting the Pacific Northwest to major rail hubs in Chicago and Houston, and from Canada to Mexico. Funded through port dollars and federal and state grants, WVFA is projected to help lower costs for U.S. manufacturers and farmers, making them more competitive in global markets. Port tenants including United Grain Corp., Great Western Maltin and Farwest Steel have invested more than $200 million to take advantage of the increased rail capacity.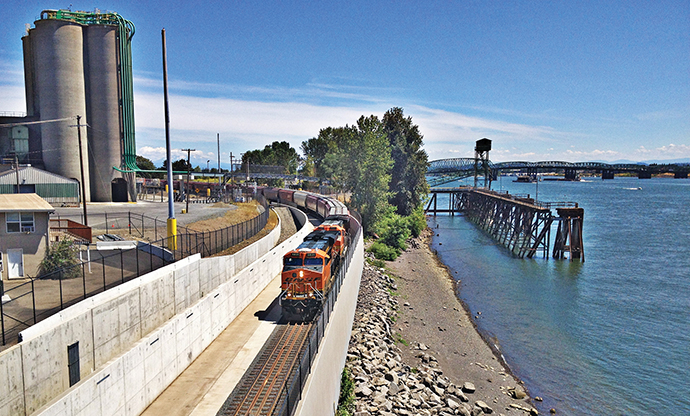 ---
Duke Realty Has a New Home in a Familiar Place
Duke Realty Corporation will move its operations from Carmel, Indiana, into a new 78,000-sq.-ft. (7,246-sq.-m.) office building to be known as 8711 at River North, on the north side of Indy. The company, which owns and operates approximately 150 million rentable sq. ft. (13.9 million sq. m.) of industrial assets in 20 logistics markets, calls itself the leading domestic-focused logistics real estate investment trust (REIT) in the United States. "Our new location," says Jim Connor, chairman and CEO, "will meet associates' preference for a Northside location with convenient interstate access and provide them with access to many walkable amenities." The building, which will include a new restaurant, is to be located on the site of a closed Champps restaurant. The site is in the River North at Keystone mixed-use development just east of the city's Fashion Mall in the Keystone at the Crossing area, which Duke helped develop in the 1980s.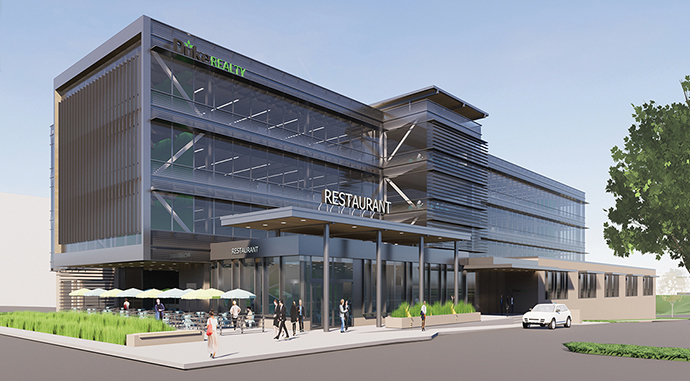 ---
Big Win for Holland, Michigan
JR Automation, a manufacturer of custom automation technologies, selected Michigan over Tennessee for a facilities expansion expected to generate a capital investment of $4 million and 100 high-tech jobs. The company is receiving an $800,000 grant from the Michigan Business Development Program for its expansion in the city of Holland, as well as an economic development incentive rider from the city that will result in savings on electrical demand charges for three years. "JR Automation has and continues to experience tremendous growth, both here in Michigan and internationally," said Bryan Jones, JR Automation CEO. The company employs more than 2,000 people in 23 locations across North America, Europe and Asia.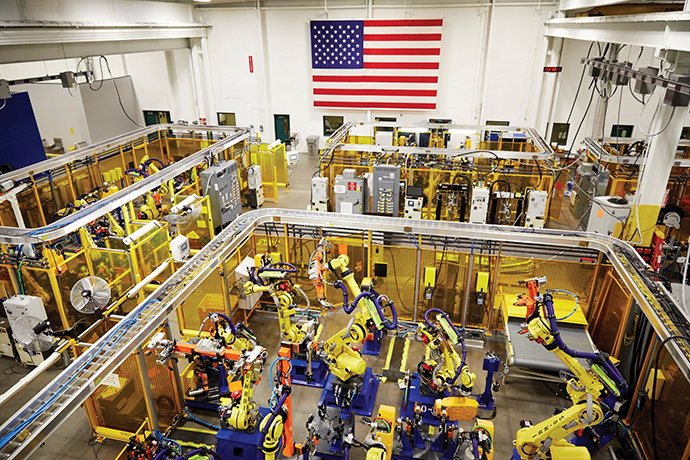 ---
U.S. Job Growth at Record-Setting Pace
The U.S. economy added 219,000 jobs in July, the 94th straight month of job growth. Growth was led by medium-sized companies employing 50 to 499 people, which expanded payrolls by 119,000. Large businesses added 48,000 jobs while small businesses added 52,000.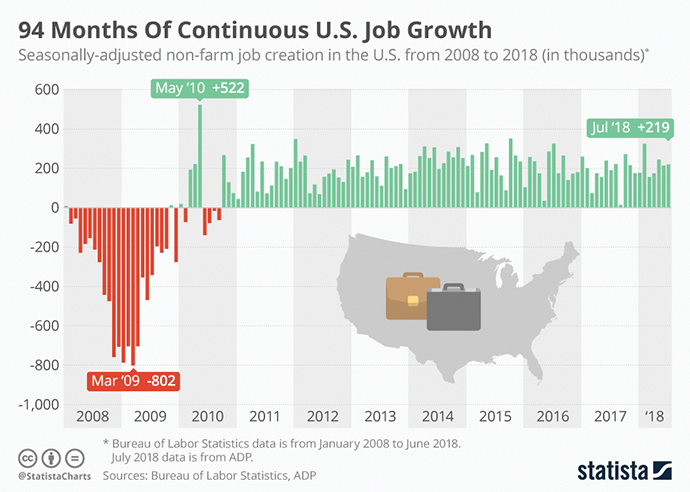 ---
Barge Tour Traces Historic Corning Relocation
The Corning Museum of Glass is commemorating the 150th anniversary of glassmaking in upstate New York with a four-month tour of the Erie Canal by a barge decked out with glass blowing equipment. The GlassBarge tour salutes the relocation via New York waterways of the Brooklyn Flint Glass Company — now known as Corning Incorporated — to the city of Corning in 1868. The boat is docking along the way for glass-blowing demonstrations. McLaren Engineering Group spearheaded the barge's redesign and engineering. "This project is a perfect example of our firm's applied ingenuity approach — blending our creativity and engineering expertise," says Malcolm G. McLaren, president and CEO, McLaren Engineering Group.