More Spirit in Subang
Kansas-based Spirit AeroSystems, in June, cut the ribbon on a new logistics warehouse in Subang, Malaysia. The company says the 50,000-sq.-ft. (4,645-sq.-m.) facility will accommodate increasing volumes of assembly work for commercial airliners. Spirit also operates sites in the U.S., UK and France, where it designs and builds aerostructures for both commercial and defense customers. The new warehouse sits on Spirit's existing campus in the Malaysia International Aerospace Center near Kuala Lumpur. "This site," says Spirit Vice President Scott McClarty, "is at the epicenter of growth in aerospace."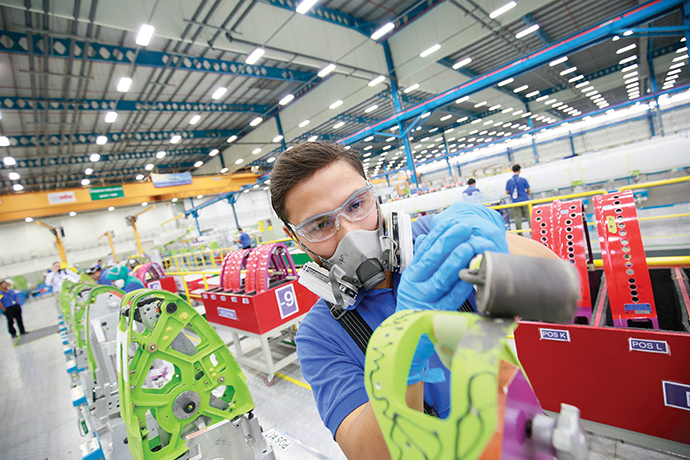 ---
Study: U.S. Leads in AVs
The U.S. and Singapore are positioned to lead the way in the deployment of autonomous vehicles, says a July 2 report from IT research firm Juniper. Countries rounding out the top five are Japan, the UK and South Korea, followed by the Netherlands, Malaysia, India, China and France. Juniper predicts that by the end of 2026, more than 50 million self-driving vehicles will be on the world's roads, with more than one-fifth of them in the U.S. "The U.S.," says study author Michael Larner, "has all the key ingredients for autonomous vehicles to operate at scale." The study ranks Google's Waymo as the most promising entrant in the autonomous space, followed by Volvo, Tesla, Daimler and Audi.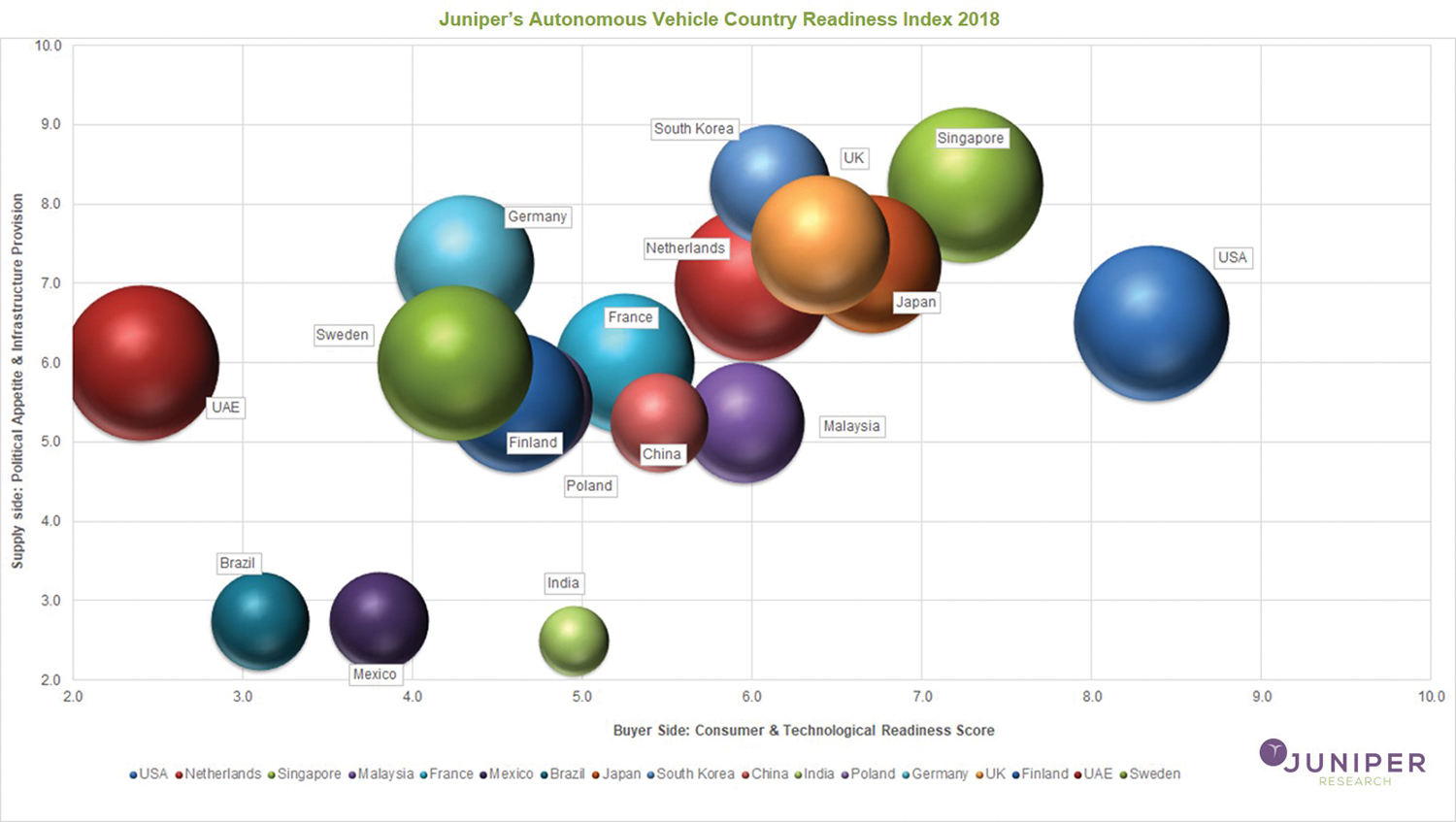 ---
Where the Reindeer Roam
Norway's High North Research Centre for Climate and the Environment, located in the far northern city of Tromsø, has completed a major expansion. Also know as Fram Centre, it is the largest Arctic science community north of the Arctic Circle. Opened in 1998, Fram Centre now comprises 263,715 feet (24,500 sq.-m.) and houses 500 workers, including teams from the Institutes for Air and Marine Research, Barents Watch and the International Centre for Reindeer Husbandry. At latitude 69.6492 N, Tromsø is the third largest city north of the Arctic Circle after Murmansk and Norilsk, Russia. The city of 75,000 people is 1,367 miles (2,200 km) south of the North Pole.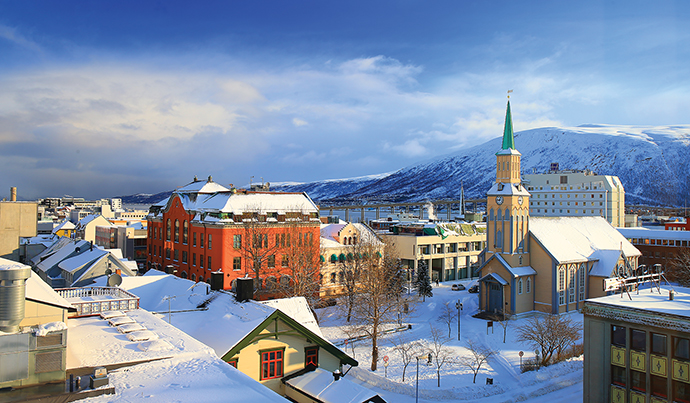 ---
China Leads U.S. in Manufacturing
China leads the world in manufacturing, with over $2 trillion in output, according to figures examined by the Brookings Institution. Manufacturing constitutes 27 percent of China's overall national output, which accounts for 20 percent of the world's manufacturing output. China's closest competitors are the United States ($1.867 trillion), Japan ($1.063 trillion), Germany ($700 billion), and South Korea ($372 billion).
Country
Manufacturing Output
(USD in billions)
Percent of
National Output
Percent of
Global Manufacturing
China
$2,010
27%
20%
United States
1,867
12%
18%
Japan
1,063
19%
10%
Germany
700
23%
7%
South Korea
372
29%
4%