Ready When You Are
Talgo, a family-owned company based in Spain, announced plans to hire 1,000 people for a projected 753,000-sq.-ft. (70,000-sq.-m.) factory in Longannet, Scotland, to make high-speed railcars. A second site, the former Hartington Colliery in Chesterfield, Derbyshire, will serve as an Innovation Center, and part of Talgo's plans to develop an "All Britain" strategy. The projects are initially focused on the UK market, but will eventually be geared toward export. Talgo says it is seeking an "anchor client" before launching construction.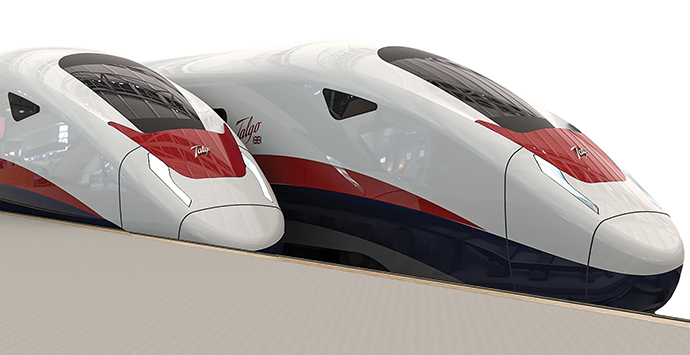 ---
Ode to Oodi

As public libraries worldwide face budget cuts and closures, Helsinki has sunk $110 million into Oodi. Finnish for "Ode," the city's new central library was dedicated December 5, the eve of Finland's Independence Day, and feted as a gift to the Finnish people. Located adjacent to the Finnish Parliament in Helsinki's Kansalaistori Square, the 17,250-sq.-ft. (1,600-sq.-m.) space features book-sorting robots, a restaurant and café, audio-visual recording studios and a "makerspace" with 3D printers. Finns are some of the world's most literate people, and Finnish libraries are popular gathering spots during the frigid Scandinavian winter.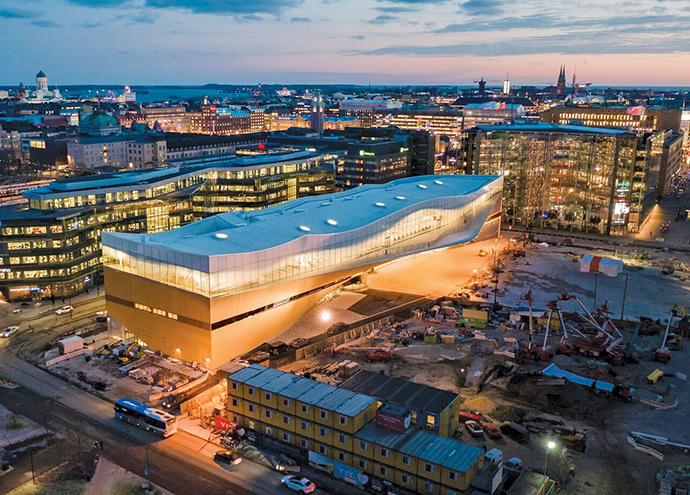 ---
Going Digging in Greenland
Greenland has doubled its number of active mines — to two — with the recent commissioning of the White Mountain anorthosite (calcium feldspar) quarry. Canada's Hudson Resources, which has a 50-year license to operate the mine, expects to deliver its first shipment of processed anorthosite to Owens Corning in the U.S. in early 2019. Also found on the moon, anorthosite is primarily used in fiberglass. Greenland, whose economy is nearly totally reliant on fishing, has hopes of developing two more mines by 2022 in an effort to add new revenue streams.

---
Siemens Returns to its Roots
Manufacturing giant Siemens announced plans for Siemensstadt (Siemens City) 2.0, a $681-million industrial and technology hub in Berlin, where its predecessor company set up factories at the end of the 19th century. The company says the 173-acre (70-hectare) project in the German capital's Spandau district is to transform a large industrial area into a modern, urban district of the future to promote innovation and collaboration in fields such as distributed energy systems and energy management, electric vehicle technology, machine learning, artificial intelligence and blockchain.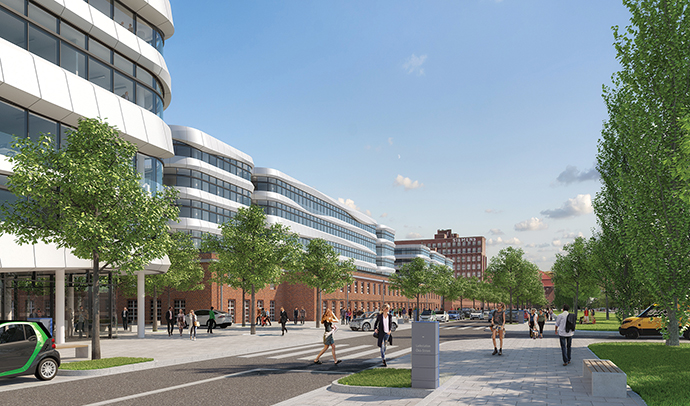 ---
Up, Up and Away
At 11 stories and 1.8 million sq. ft. (167,225 sq. m.), Facebook's first data center in Singapore will be one of the largest such structures in the world. Singapore's scarcity of available land dictated the vertical design of the $1-billion project, scheduled for completion in 2022. Google operates a five-story data center in Singapore, its tallest data center anywhere in the world. A novel liquid cooling system allows for reduced water consumption in Singapore's hot, humid climate.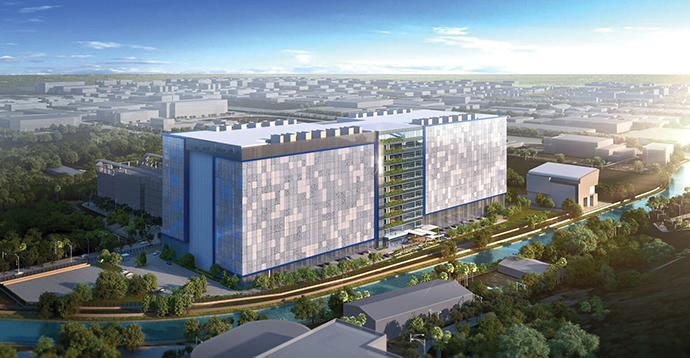 ---
"Real estate capitalization rates and yields are leveling off and rents are growing in most markets. We expect advanced economies to slow in 2019 but still remain in growth mode."
— UBS Real Estate and Private Markets Real Estate Summary 2018