Real Estate's 10-Figure Boon
Commercial real estate delivered a trillion-dollar boost to U.S. Gross Domestic Product in 2018, says a report released in late June by NAIOP, the commercial real estate development association. NAIOP found that new development and ongoing operations of existing commercial real estate buildings supported 8.3 million jobs. "Commercial real estate development's contributions to the U.S. economy are significant," said Thomas Bisacquino, NAIOP president and CEO. "Our industry's performance has been bolstered by strong consumer spending and increases in wages and job growth, as well as tax reductions enacted in December 2017 under the Tax Cuts and Jobs Act." NAIOP reported gains in spending for office space and industrial construction and declines in the warehouse and retail sectors.
State
Direct Construction
Spending

Total Output/
Contribution to GDP

Jobs Created and
Supported

1. Texas
$25.745
$62.183
400,986
2. Tennessee
$17.645
$40.038
268,146
3. New York
$19.825
$36.196
207,915
4. California
$11.873
$25.287
160,190
5. Florida
$9.566
$19.965
161,122
---
Weed and Work
Nevada on June 12 became the first state in the nation to bar employers from refusing to hire potential workers on the basis of a failed marijuana test. The law, which takes effect January 1, 2020, includes exceptions for firefighters, EMTs and vehicle operators, among others. "As our legal cannabis industry continues to flourish, it's important to ensure that the door of economic opportunity remains open for all Nevadans," said Gov. Steve Sisolak. The law also includes protections for workers already on the job.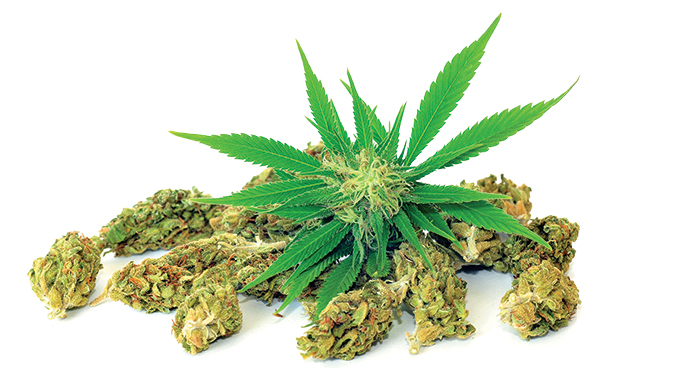 ---
Cold Storage Is Hot
The growth of online grocery sales could create a demand for up to 100 million sq. ft. (9.3 million sq. m.) of cold storage space over the next few years, according to a report released in June by CBRE. "Several factors have combined to fuel expansion of the cold-storage space, from consumers' increasing use of online ordering for groceries to grocers' investment in new delivery strategies and warehouse technologies," says Adam Mullen, CBRE's Industrial & Logistics leader. Much of the new growth, says CBRE, is expected to occur in gateway markets such as Los Angeles and the New York area, as well as leading food production states, including Pennsylvania.
---

S.C. Welcomes Juul
E-cigarette giant Juul, facing congressional investigations into whether it marketed to minors, is to invest more than $125 million in a new assembly facility in Lexington County, S.C., just west of Columbia. The company, which plans to make some 500 associated hires, says the plant will assemble JUUL products using "advanced production" techniques. Gov. Henry McMaster, who last April signed a bill barring unattended minors from entering stores that sell vape products, remarked that he's "excited to see what the future holds for this innovative company."
---
Big Brown Triples Down
Promising 300 new full- and part-time jobs, UPS has finished a multi-phase, $310 million expansion that triples the size of its Louisville package sorting and distribution facility. Now covering the equivalent of more than 19 football fields, the expanded "super hub" can process some 85,000 packages per hour via 25 miles (40 km.) of conveyors, says UPS. Louisville Mayor Greg Fischer says the UPS presence in Louisville has attracted more than 200 companies, facilitating thousands of new jobs. Louisville also is home to UPS Worldport, the largest automated package handling facility in the world and the center point of the UPS worldwide air network.