Scooting Around Santiago
San Francisco-based Scoot is bringing the first shared electric bicycles to Chile. In late May, the company won permits to operate 650 ebikes in the Las Condes district of Santiago. With a top speed of 15 miles (25 km.) per hour, Scoot bikes rent for 14 cents per minute. Scoot plans to expand in the coming months to other sections of Santiago.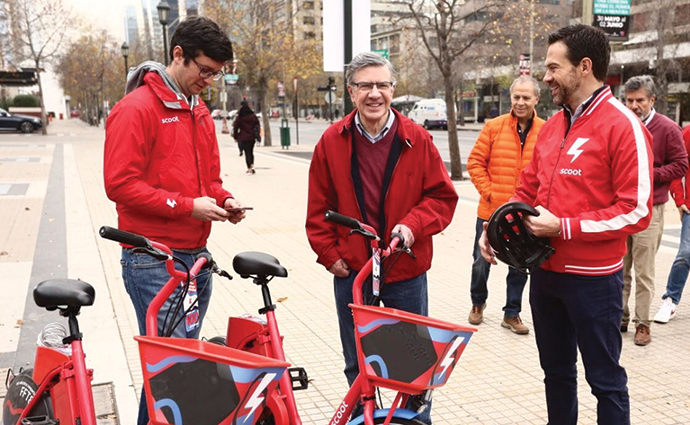 ---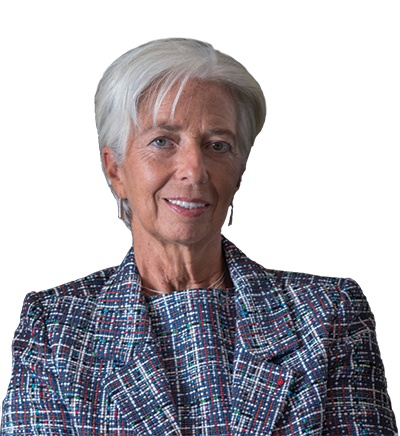 "… support for global cooperation and multilateral solutions is waning. Trade growth has been subdued for more than six years and the largest economies in the world are putting up new trade barriers."
---
Russia and China: Buddying Up
Russia and China intend to double bilateral trade within "the next few years" under terms of a memorandum of understanding signed in Moscow, China's state-run Xinhua news agency reported in early June. Citing comments from Russian Economic Development Minister Maxim Oreshkin, Xinhua reported a two-way trade target of $200 billion annually. Accelerating trade between the two countries hit $100 billion last year. Oreshkin signaled plans to boost Russian soybean sales to China, as soybean farmers in the U.S. labor under the weight of trade tensions between the Trump administration and Beijing.
---
Uber Down Under
Uber announced that Melbourne will be the first city outside the U.S. to host trials of Uber Air, an aerial ridesharing service employing vertical take-off and landing vehicles. Melbourne, says Uber, was selected because the city has "unique demographic and geospatial factors, and a culture of innovation and technology." In tandem with the announcement made at the company's Elevate Summit in Washington, Uber unveiled a proposed design for its Melbourne Skyport by Connecticut-based architecture studio Pickard Chilton, in collaboration with Arup, a global design and consulting firm.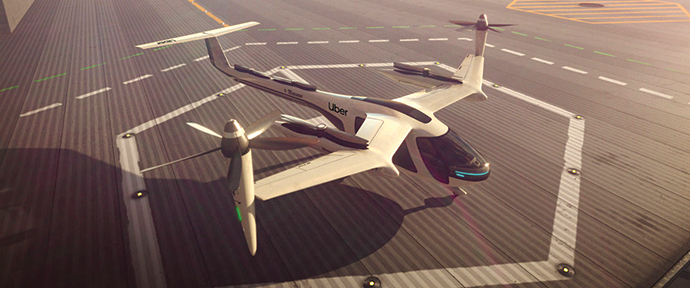 ---
Milan's "Urban Vineyard"
A design for a research center on a vacant lot in Milan has won an international challenge to transform underutilized urban sites into models of sustainability. Named "Vitae," the biophilic design by Italy's Carlo Rossi Associati features a 655-ft. (200-m.) "urban vineyard" connecting street level to rooftop with a seamless footpath. The Vitae building, scheduled to break ground later this year, will host a ground level farm-to-table restaurant, office space, facilities for molecular and oncology research and terraced guest rooms for researchers. Vitae won the "Reinventing Cities" competition organized by the C40 Cities Climate Leadership Group.