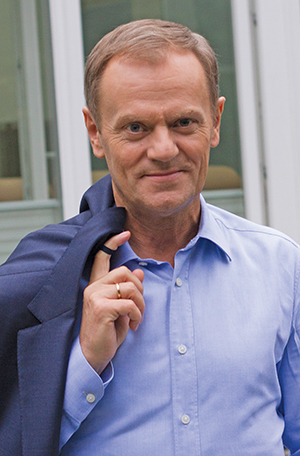 ---
"I've been wondering what that special place in hell looks like for those who promoted Brexit without even a sketch of a plan how to carry it out safely."
---
---
Rumblings from the C-Suite
What a difference a year makes. Nearly 30 percent of business leaders believe global economic growth will decline in the next 12 months, six times the level of pessimism expressed last year by 1,300 CEOs surveyed by PwC. "CEOs' views of the global economy mirror the major economic outlooks, which are adjusting their forecasts downward in 2019," said PwC Global Chairman Bob Moritz. The most pronounced shift was among CEOs in North America, where optimism dropped from 63 percent in 2018 to 37 percent.

---
Poland: Mercedes Bets
Mercedes-Benz Cars is doubling down on a major investment in Jawor, Poland, where it's planning to build a battery factory at the site of its newly completed engine plant. "We will produce batteries on our own, which we consider a significant success factor in the era of electric mobility," said Mercedes-Benz executive Markus Schäfer. The company says it will purchase cells from suppliers to produce battery packs at the plant for its new electric EQ vehicles. The $230-million investment is expected to create 300 jobs.
---
New Port for Bangkok
APM Terminals, part of A.P. Moeller-Maersk, has signed on to develop a container terminal on the Bangkok River in Bangkok, Thailand, that will have a capacity of 345,000 TEUs. APM in late January inked a memorandum of understanding with Thailand's Sahathai Terminal PLC and Mitr Sugar, which originated the venture last October. "Once developed, we expect the terminal to play a critical role in lifting trade for Thailand," says Maarten Degryse, managing director, APM Terminals Inland Services, Thailand. Mitr's chief executive says container shipping in Thailand is increasing by six to seven percent a year.
---
Driven to Drink
How about one for the road? Italy's Carlo Ratti Associati has popped the cork on another novel idea for the looming age of autonomous driving. Pairing with Makr Shakr, a producer of robotic bartenders, CRA unveiled GUIDO, a self-driving bar that could be hailed by an app. Theoretically, at least. "Currently a concept, GUIDO will be developed in the course of 2019 in collaboration with international municipalities," the company said in January.