Cities: First to Worst
Australia, Canada and Japan collectively account for eight of the world's Top 10 most livable cities in an annual ranking by the Economist Intelligence Unit. Top honors went for the second straight year to Vienna, Austria, which ended a seven-year run by Melbourne, Australia, in 2018. The EIU ranking is based on metrics including stability, healthcare, culture & environment, education and infrastructure. War-ravaged Damascus, Syria, is ranked least livable, followed by Lagos, Nigeria, and Dhaka, Bangladesh.
10 Most Livable Cities
Vienna, Austria
Melbourne, Australia
Sydney, Australia
Osaka, Japan
Calgary, Canada
Vancouver, Canada
Toronto, Canada
Tokyo, Japan
Copenhagen, Denmark
Adelaide, Australia
10 Least Livable Cities
Damascus, Syria
Lagos, Nigeria
Dhaka, Bangladesh
Tripoli, Libya
Karachi, Pakistan
Port Moresby, Papua New Guinea
Harare, Zimbabwe
Douala, Cameroon
Algiers, Algeria
Caracas, Venezuela
---
It's a Bird, It's a Plane…
Porsche and Boeing in October announced the signing of a Memorandum of Understanding to explore "the extension of urban traffic into airspace." The partnership is developing a concept for a self-flying, fully electric, vertical takeoff and landing vehicle. A 2018 study by Porsche Consulting forecasts that the urban air mobility market will pick up speed after 2025, resulting in a $32 billion market by 2035. "This could mean moving into the third dimension of travel," said Detlev von Platen, Porsche's marketing chief.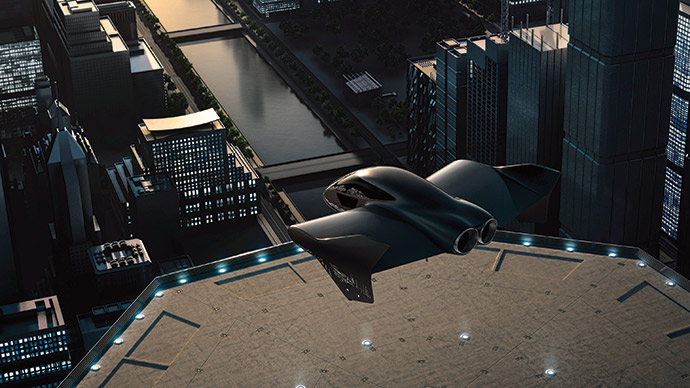 ---
Taxes: Balts Rule
Estonia, Latvia and Lithuania all ranked among the top five in the Washington-based Tax Foundation's annual International Tax Competitiveness Index. Estonia earned the No. 1 spot with the lowest individual and property taxes and the second-lowest corporate taxes. Other metrics include consumption taxes and international tax rules. France finished last among the 36 OECD member-nations included in the ranking.
Most Competitive Tax Countries
Estonia
New Zealand
Latvia
Lithuania
Switzerland
Luxembourg
Australia
Sweden
Netherlands
Czech Republic
---
Switch to Sustainability
Oman's Minister of Agriculture and Fisheries helped mark the launch of a dairy powered by methane gas from the facility's bovine waste. From 16 barns, the waste funnels into a pond for daily transport to the on-site biogas plant. Arjun Subramanian, CEO of Mazoon Dairy Company, says the site at Al Sunaynah was chosen for its "abundance of water, fertile soil and comfortable climate to accommodate the cattle." The plant is projected to produce over 50 million gallons of milk per year by 2026, with the hope of making Oman a net exporter of dairy products.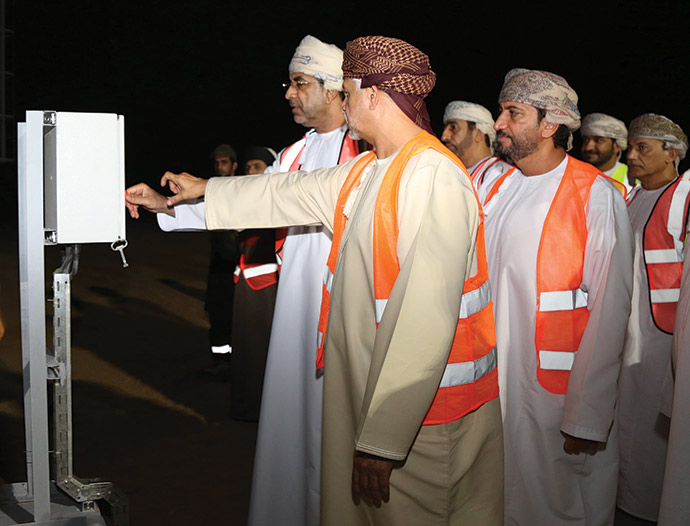 ---
Industrializing Ethiopia
Ethiopia will partner with China to build a $300 million industrial park 60 miles (99 km.) south of Addis Ababa, China's official Xinhua news agency reported in August. Eighty-five percent funded by soft loans from Beijing, the 250-acre (100-hectare) project in Adama is expected to create 25,000 jobs. Ethiopia is investing billions of dollars into the development of dozens of industrial parks with the goal of becoming Africa's manufacturing hub.