Techs Lured to Manhattan
Facebook and, yes, Amazon are the latest tech titans to sign major leases in New York City. Facebook completed a deal in November to occupy 1.5 million sq. ft. (140,000 sq. m.) spread across three buildings currently under construction at the West Side's Hudson Yards. Amazon, having scrapped plans to build a second headquarters in Long Island City, engendered guffaws in certain quarters by taking out a Midtown lease covering 335,000 sq. ft. (31,100 sq. m.). "Amazon is coming to New York, just as they always planned," crowed State. Sen. Michael Gianaris. "We dodged a $3 billion bullet by not agreeing to their subsidy shakedown earlier this year."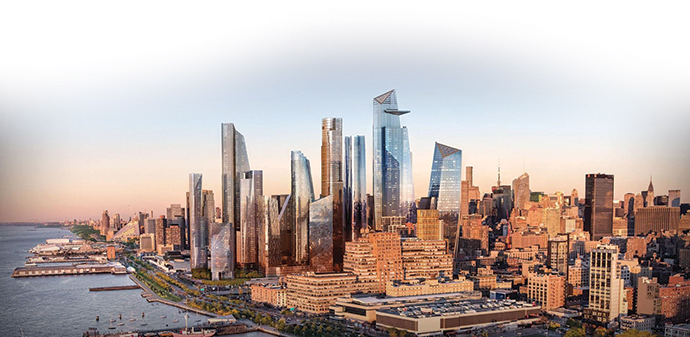 ---
Ski Slopes of Jersey
Olympian Lindsey Vonn was among the first skiers to swoosh down the slopes of East Rutherford, New Jersey's Big SNOW American Dream, which bills itself as North America's first indoor, real-snow ski and snowboard center. Big SNOW's 16-story slope is 1,000 feet long (300 m.) and layered with 5,500 tons of powder created by dozens of snow guns. The December opening marked the second of four phases in the long-promised rollout of the American Dream mega mall and entertainment complex. Having broken ground in 2004, the project languished financially, with a previous incarnation derided as "an offense to the eyes" by former Gov. Chris Christie.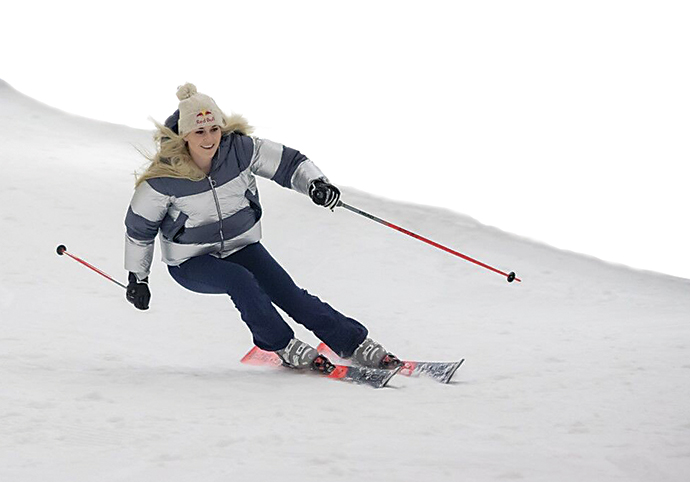 ---
Schwab: It's Not About the Money
Financial giant Charles Schwab Corp. says the company's planned move from California to Texas isn't all about saving money. "I wouldn't think of the eventual headquarters move to Texas as being a big driver from a financial standpoint," said CFO Peter Crawford. Schwab announced plans to relocate in conjunction with its $26 billion acquisition of TD Ameritrade in November. Both companies have a sizable presence in the Dallas-Fort Worth area, where the new HQ will be established. Company founder Charles Schwab had publicly grumbled last spring about operating costs in San Francisco, where the company was founded. Spectrum Location Services reported in November that 660 companies moved 765 facilities out of California over the past two years.
---
The Shape of Things to Come
Toronto-based Oxford Properties Group unveiled plans in November for the first multi-level industrial property in Canada. The 700,000-sq.-ft. (65,000-sq.-m.) facility at Oxford's Riverbend Business Park outside Vancouver is slated for completion in 2022. Oxford's Jeff Miller says the project represents a "bold and progressive" approach to a critical shortage of industrial property in the region. Increasing demands posed by e-commerce also have prompted multi-level industrial projects in San Francisco, Seattle and New York. Cushman & Wakefield's Benjamin Conwell tells Site Selection: "We're in the early stages of a significant wave of multi-story urban infill."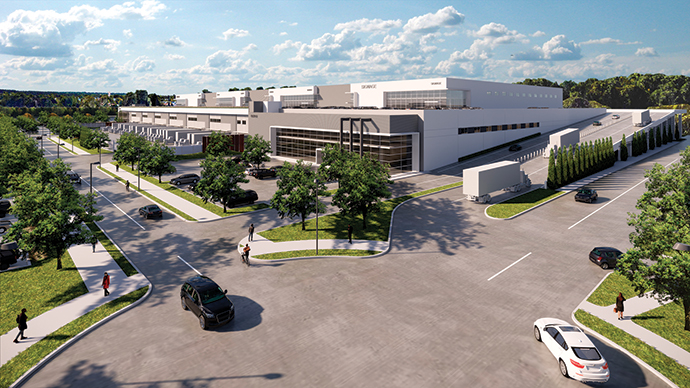 ---
You Are Where You Work
A new report posits that occupational skill sets, or skill shapes, vary by the characteristics of regional economies. Titled "A New Geography of Skills," the study is the work of the Strada Institute for the Future of Work and Emsi, the Labor Market Analytics group. The map identifies discrete skills in manufacturing across three labor markets.