DHL's New China Connection
Germany's DHL on June 10 introduced new cargo train connections between the country's industrial Rhineland and China. DHL says a new connection serving the KTL terminal of BASF's site in Ludwigshafen now travels via Poland, Belarus, Russia and Kazakhstan to Xi'an (population 12 million), the capital of the central Chinese province Shaanxi. An express train connection opened between Neuss and Xi'an via Kaliningrad, with transit time of 12 days, the company says. DHL's Thomas Kowitzki says the moves are in response to "increasing demand for rail service products to and from China."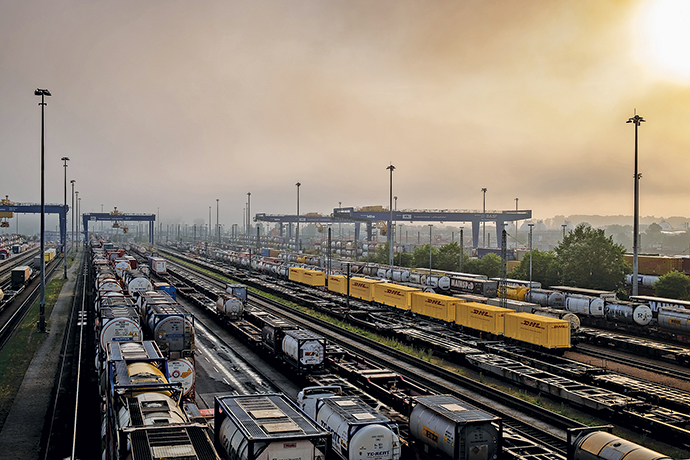 ---
Vestas Supplier Expands in Taiwan
Tawian's Tien Li, a major supplier to wind technology giant MHI Vestas, has begun construction of a 2.3-million-sq.-ft. (210,000-sq.m.) production and storage facility in Taichung Harbor. The plant is being developed for the mass manufacture of blades for offshore wind projects in Taiwan and, eventually, throughout the Asia Pacific region. Tien Li's land holding under lease represents the greatest area controlled by a single wind industry company in Taiwan. Robert Borin, chief supply chain officer at VHS Vestas, says the facility will be producing some of the world's biggest blades.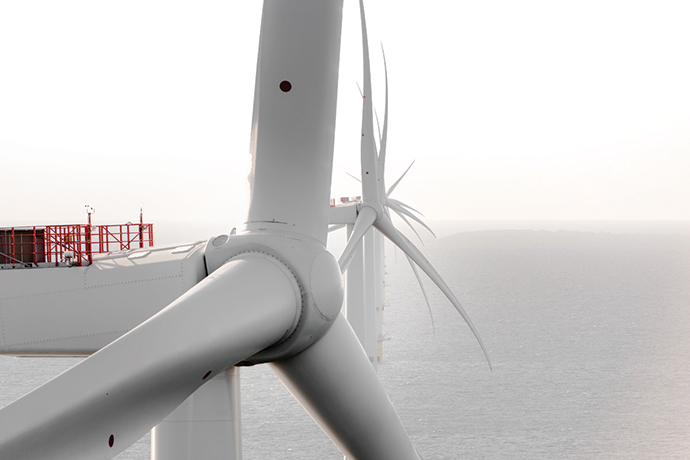 ---
Neste: What Goes Around Comes Around
Dutch renewables company Neste has launched a circular economy partnership with McDonald's Netherlands and Amsterdam's HAVI Logistics. McDonald's is to supply Neste with spent cooking oil, which Neste will convert to fuel for HAVI trucks that deliver to McDonald's. HAVI is to collect the spent oils from all 252 Dutch McDonald's partnerships for transport to Neste's refinery in Rotterdam. "Neste's ambition is to become a global leader in renewable and circular solutions," says Carl Nyberg, executive vice president for Neste's Renewable Road Transportation Unit.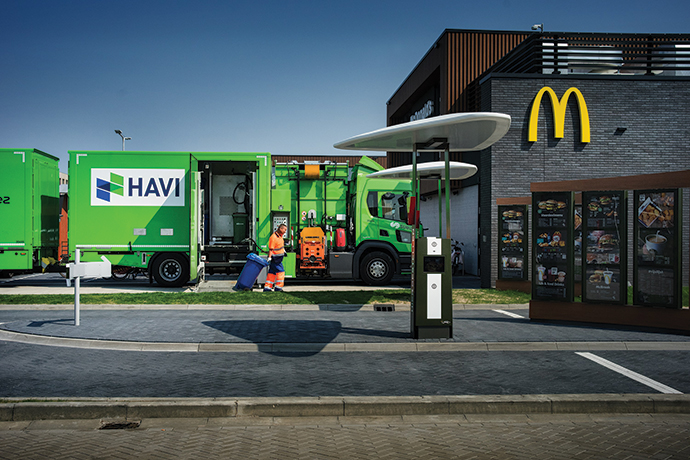 ---
Fujifilm Doubles Down in Denmark
Fujifilm is to double production capacity at the site of Fujifilm Diosynth Biotechnologies in Hillerød, Denmark. The company acquired the site last August from Denmark's Biogen Manufacturing APS for $890 million. Fujifilm says the $928 million capital infusion will expand production lines for bulk drug substance, making the facility near Copenhagen "one of the few major large-scale manufacturing facilities" in contract development and manufacturing for biotechnologies. The COVID-19 Therapeutics Accelerator, an initiative launched by the Bill & Melinda Gates Foundation, already has reserved manufacturing capacity at the Fujifilm site. Fujifilm Diosynth operates other locations in Teesside, UK; Research Triangle Park, North Carolina; and College Station, Texas.
---
Volkswagen Bolsters Stakes in China
Volkswagen is boosting its EV strategy in China through combined investments totaling more than $2 billion. About half of the total is going toward increased ownership stakes in China's JAG Motors and in JAC Volkswagen, the two companies' e-mobility partnership. Volkswagen also is acquiring a 26% stake in Chinese battery manufacturer Gotion High-Tech Co., thus becoming its largest shareholder. "By opening up the market, China is giving Volkswagen new business opportunities," said Stephan Wöllenstein, CEO of Volkswagen Group China.