Auto Plants Re-Open At a Slow Roll
Volkswagen's plant in Wolfsburg, Germany, is among global automotive facilities tentatively cranking up production. The Wolfsburg plant, Volkswagen's biggest, re-opened April 27 at what the company characterized as 10% to 15% capacity, and under procedures intended to shield workers from the coronavirus. Supply bottlenecks, slumping sales and health concerns have crippled the industry worldwide. Volkswagen's restart mirrors moves by rivals Renault, Peugeot and Fiat Chrysler. Audi, AB Volvo and Italy's Gruppo Autotorino are among vehicle manufacturers that also have announced plans to gradually reopen.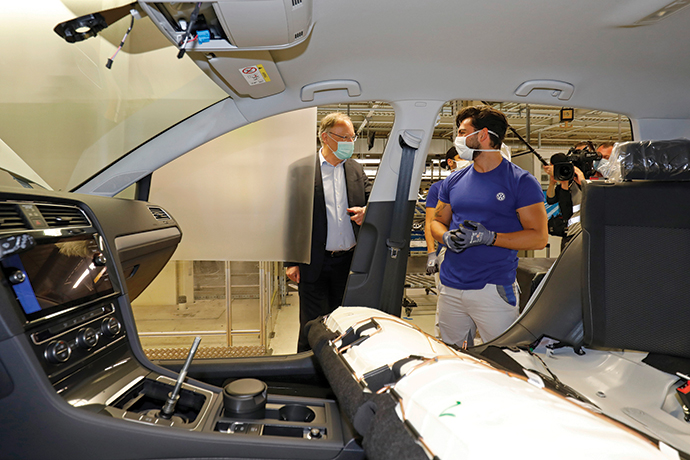 ---
Protective Masks: Stepping Up to the Challenge
Porcher Industries of France, a designer of high-performance thermoplastic composites, says it has begun producing a million protective masks per week using a new hydrophobic filter material. A supplier to the aerospace, automotive and building industries, Porcher says it has reconfigured part of its plant to manufacture masks for the public, specifically police and checkout personnel.
---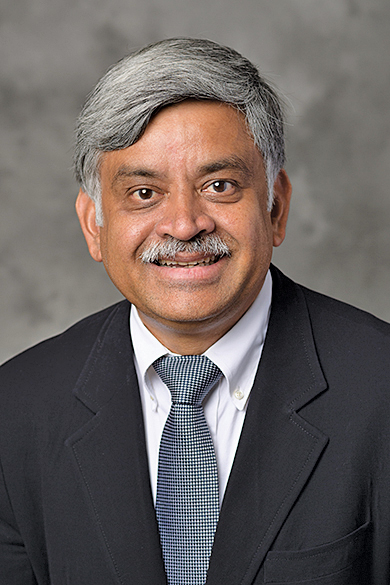 Supply Chain Management In a Global Pandemic
Ananth Iyer, senior associate dean in Operations Management at Purdue University (pictured), offers the following recommendations to manufacturers accustomed to receiving components from China:
Switch modes: To satisfy demand, a company might switch from moving goods more slowly by sea to more quickly through air.
Change designs: Explore flexibility in design materials without compromising safety or functionality.
Prioritize products: Make fewer low-volume products to focus on those more popular to satisfy demand.
Leverage existing suppliers: Suppliers are willing to help in order to keep their processes moving. They will help you out by producing new components.
Explore new sources: Circle back to known suppliers who, for whatever reason, you had previously scratched from your list.
---
"Taken collectively, export restrictions can be extremely dangerous and counterproductive. The result is to prolong and exacerbate the health and economic crisis."

---
World's Greenest Cities
| | | | |
| --- | --- | --- | --- |
| 1 | Vienna, Austria | 6 | Manchester, UK |
| 2 | Munich, Germany | 7 | Lisbon, Portugal |
| 3 | Berlin, Germany | 8 | Singapore |
| 4 | Madrid, Spain | 9 | Amsterdam, Netherlands |
| 5 | São Paulo, Brazil | 10 | Washington, D.C. |