In Praise of Grand Rapids
The Right Place, Inc. of Grand Rapids, Michigan, a previous winner of Site Selection's Mac Conway Award for Excellence in Economic Development, has added another trophy to its mantle. The organization, which promotes the economies of Western Michigan, received the Excellence in Economic Development Award in mid-October from the German American Chambers of Commerce. The Chambers noted that, "The Greater Grand Rapids region has developed a world-class reputation on factors such as economic potential, attracting millennials and quality of life." Siemens, Bosch Emissions Systems and Benteler Automotive Corp are among more than 50 German companies that operate in Western Michigan.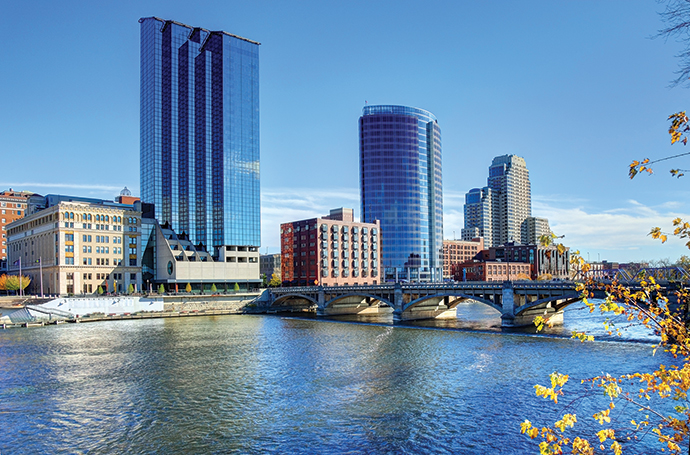 ---
Tech Ready States
The number of IT jobs in the U.S. has grown at more than three times the rate of overall private employment since 2006, according to a report released in mid-October by the Information Technology and Innovation Foundation, which also ranked the states by 25 metrics for success in the "new economy." Utah jumped climbed six spots to place third behind Massachusetts and California, consistent leaders in ranking conducted nine times now since 1999. Oklahoma, Arkansas and Mississippi claimed the bottom three spots.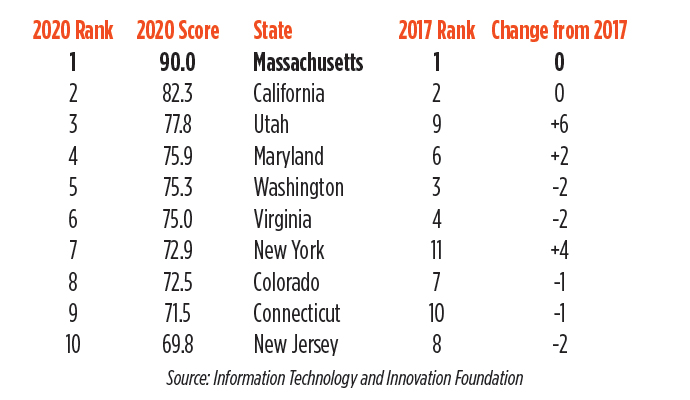 ---
Huntsville Is on a Roll
Eight previously undisclosed projects revealed in September will bring 510 new jobs and $71 million in investment to Huntsville, Alabama, according to the Huntsville/Madison County Chamber. The Chamber says the new projects push Huntsville's 2020's total to more than $1 billion of new capital investment. Mazda-Toyota Manufacturing, which is building a $1.6 billion automotive plant in Huntsville, announced an increased investment of $830 million in mid-August. Newly announced projects include expansions by Invariant Corporation, Torch Technologies and Dynetics, which is adding 200 jobs in support of its Human Lander System for NASA Moon missions.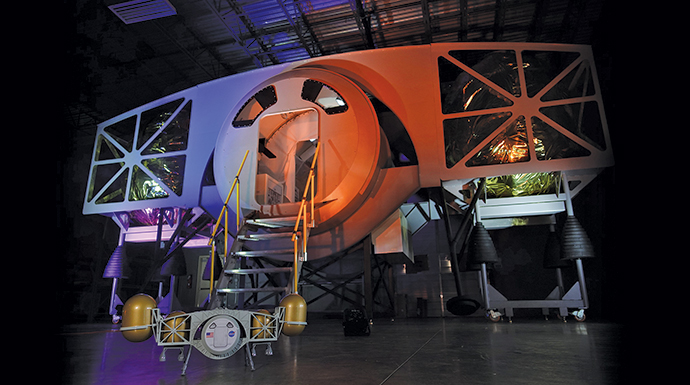 ---
Southeast Leads in Workforce Confidence 
Tampa, Greenville, Memphis, Jacksonville and Atlanta all are among the top 10 metros for workforce confidence, according to LinkedIn's latest Workforce Confidence Index, released in late October. Drawing on more than 33,000 responses from LinkedIn members across the United States, the report analyzes workforce attitudes for the July-to-September quarter in 62 separate urban areas. The five southeastern cities, notes LinkedIn, have growing populations and expanding logistics operations. Colorado Springs ranked first in the index, which is calculated on a scale of +100 to -100, based on participants' views of their current job security, their finances and their longer-term career prospects.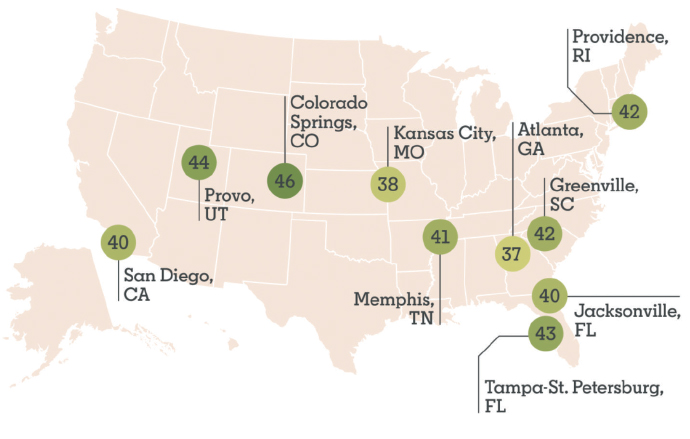 ---
Mixed-Use Wins, Sixers Lose
A plan for a $2.2 billion mixed-use development at Philadelphia's Penn's Landing has beaten out a competing proposal to build a riverfront arena for the NBA's Philadelphia 76ers. Approval of the project by the non-profit Delaware River Waterfront Corporation concludes a decades-long quest to create a transformative destination along the Delaware River. The project, to be led by the Durst Organization of New York, is to include 12 new towers of homes, shops and offices to be developed without taxpayer subsidies. Construction alone is to create some 28,000 jobs while generating $175 million in city and state tax revenues over an expected nine-year buildout.