NORTH AMERICAN REPORTS
From Site Selection magazine, September 2020
SHARE THIS ON SOCIAL MEDIA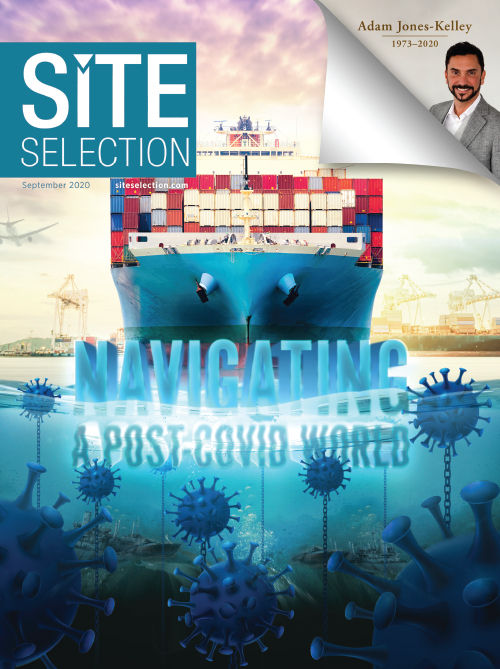 On the Move
Figures offered by the real estate brokerage Redfin support the notion of an emerging national migration launched by the COVID-19 pandemic. The brokerage says a record-high 27.4% of Redfin.com users sought to move to a different metro area in the second quarter of 2020. Issued in late July, the report cites employers' increasingly flexible remote work policies and the diminished shine of metropolitan meccas such as New York, Los Angeles and San Francisco. Phoenix, says Redfin, has emerged as the top landing pad.
Top 5 Metros by Net Inflow of Users and Their Top Places of Origin
Net Inflow (2020 Q2)
Top Places of Origin
1 Phoenix
9,428
Los Angeles
2 Sacramento
8,935
San Francisco
3 Las Vegas
7,136
Los Angeles
4 Austin
6,770
San Francisco
5 Atlanta
6,680
New York
---
The Road to Autonomy
Cavnue, a subsidiary of Sidewalk Infrastructure Partners, has been selected by the state of Michigan to serve as master developer of a complex, connected vehicle project. The first phase of the project, announced August 13 by Gov. Gretchen Whitmer, will explore the viability of a driverless vehicle corridor between Downtown Detroit and Ann Arbor. Partners in the public-private venture include Ford Motor Company, the University of Michigan and the American Center for Mobility. With a strong lean toward "future proofing," the project's initial considerations are to include the prospects of autonomous buses and shared mobility vehicles such as vans and shuttles.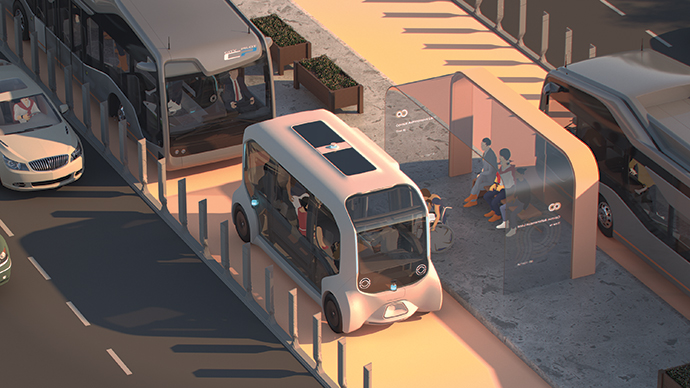 ---
Fulfilling Non-Fulfillment Center Jobs
Amazon will invest more than $1.4 billion and create 3,500 new tech and corporate jobs at six of its U.S. tech hubs. The largest employment boost will come to a new office at the Lord & Taylor Fifth Avenue building the company acquired earlier this year from WeWork for around $1 billion. The company now employs 876,000 people and counting.
| | | |
| --- | --- | --- |
| New York | 2,000 jobs | 630,000 sq. ft. |
| Dallas | 600 jobs | 100,000 sq. ft. |
| Phoenix | 500+ jobs | 90,000 sq. ft. |
| San Diego | 200 jobs | 40,000 sq. ft. |
| Detroit | 100 jobs | 25,000 sq. ft. |
| Denver | 100 jobs | 20,000 sq. ft. |
---
Way North, Way Cool 
Arctic remoteness and moon-like chill converged to make the western Nunavut town of Gjoa Haven the site of a Canadian Space Agency (CSA) test bed for extraterrestrial food production. Six hundred twenty miles (1,000 km.) northwest of Yellowknife, the Northwest Territory's provincial capital, Gjoa Haven endures average February highs that surge to -14°F. CSA has issued a request for services to train and develop a workforce to operate modular greenhouses installed in Gjoa Haven by a partnership led by the Arctic Research Foundation. The project, launched in 2019, already provides fresh produce to the predominantly Inuit town of 1,500 people.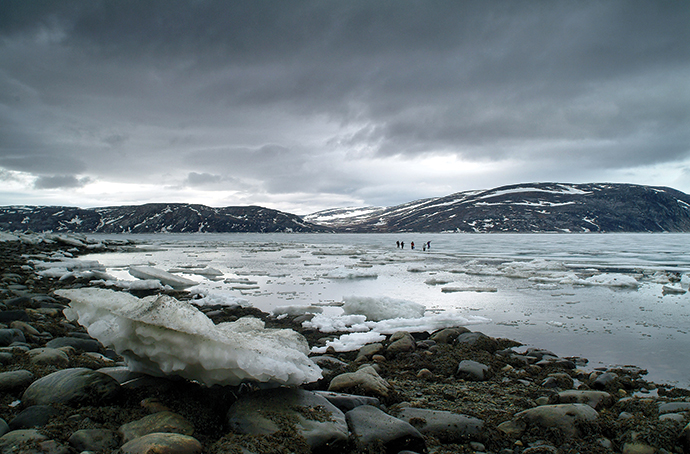 ---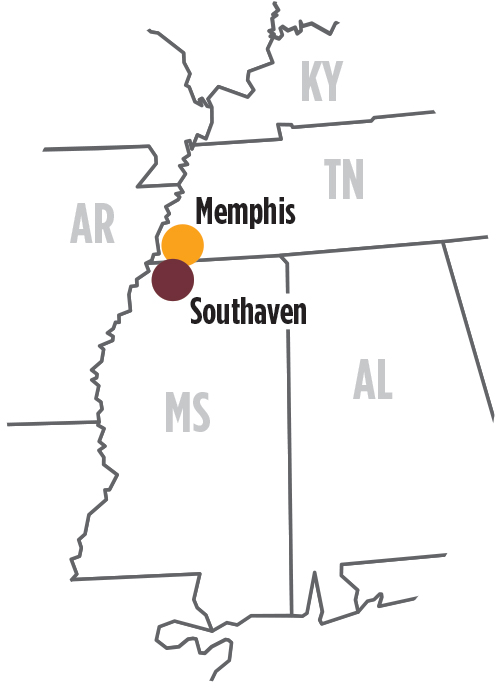 Google's Mississippi Home
With similar operations in the Indian state of Telangana and the Philippine capital Manila, Google will place its third Google Operations Center in Southaven, Mississippi. Better known for logistics than for technology, Southaven's economy is deeply tied to that of Memphis, just north of Mississippi's border with Tennessee. Google plans to hire 100 employees, largely for customer service roles that do not require college degrees. Leased from Panattoni Development, the 60,000-sq.-ft. (5,575-sq.-m.) facility is to open in summer 2021.
---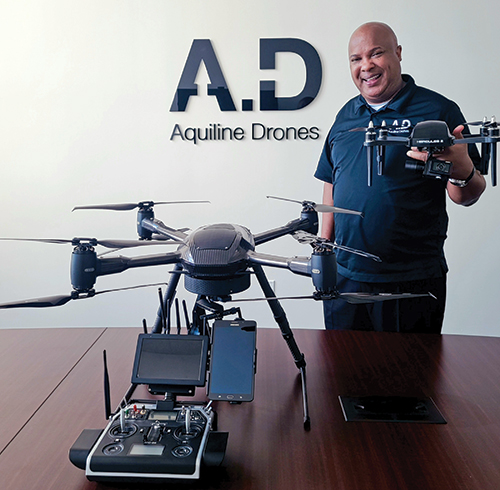 Aquiline Soars
A minority-led drone technology firm has launched a major expansion of its headquarters in Providence, Rhode Island. Aquiline Drones, whose stated mission is to support the creation of more than 1 million drone-based U.S. jobs, plans to more than triple its headcount to 70 at the century-old Stark Building, where it's seeking to boost its occupancy to 30,000 sq. ft. (2,790 sq. m.). "Our massive U.S. expansion is aptly timed and will enable quick-start production of our new and superior line of commercial and industrial drones, dubbed 'Spartacus,' " says CEO Barry Alexander, a native of St. Lucia. In July, Aquiline launched an employment initiative called "Flight to the Future" to help pilots and the general public upscale careers by becoming certified commercial drone operators.