Clarity During Crisis
In a foreword to their 2020 Global Real Estate Transparency Index, JLL and LaSalle posit, "During times of such uncertainty, the need for transparent processes and accurate, timely data becomes more important than ever." Based on factors led by transparency, digitization and decarbonization, the newly released report ranks the United Kingdom first, with Iraq, Ethiopia and Libya last out of 99 countries surveyed. Top improvers include Ireland, France, Sweden and Germany.
2020 Global Real Estate Transparency Index
| | | | |
| --- | --- | --- | --- |
| 1 | United Kingdom | 6 | New Zealand |
| 2 | United States | 7 | Netherlands |
| 3 | Australia | 8 | Ireland |
| 4 | France | 9 | Sweden |
| 5 | Canada | 10 | Germany |
---
---
"As China continues to reopen, new opportunities now exist for investors looking to participate in various industries and subsectors, including integrated circuit and software, telemedicine and digital health care."
---
---
All Rise for Odessa
Allrise Capital of Irvine, California, says it plans to field a world-class team at Chornomorets soccer complex in the Black Sea resort of Odessa, Ukraine. Purchased in July for $7.29 million, the complex includes a 35,000-seat pitch, plus 850,000 sq. ft. (79,000 sq. m.) of commercial real estate and a 150-room hotel. Allrise plans to install improvements and says it will program events year-round. "Ukraine represents a unique investment opportunity as the country continues to undergo a fundamental democratic and economic transformation, integrating deeper into the global economy," said Allrise CEO Ruslan Zinurov. "We are buoyed by Ukraine's structural reforms and commitment to protect property rights and improve the business climate for international investors."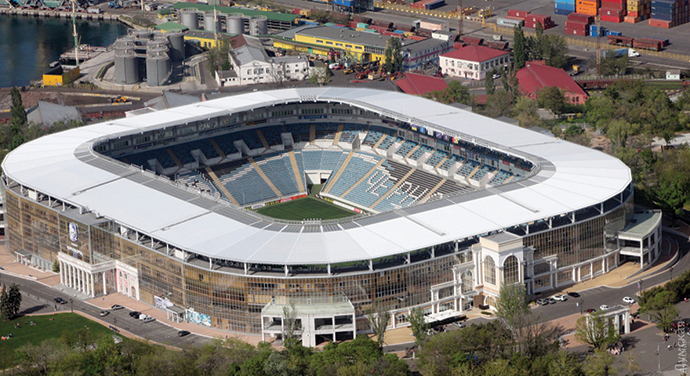 ---
EU Innovation: Swedes Lead
The European Union's 2020 European Innovation Scoreboard excludes the United Kingdom, whose withdrawal from the EU became official in January. Sweden continues to be the EU leader, followed by Finland, Denmark and the Netherlands.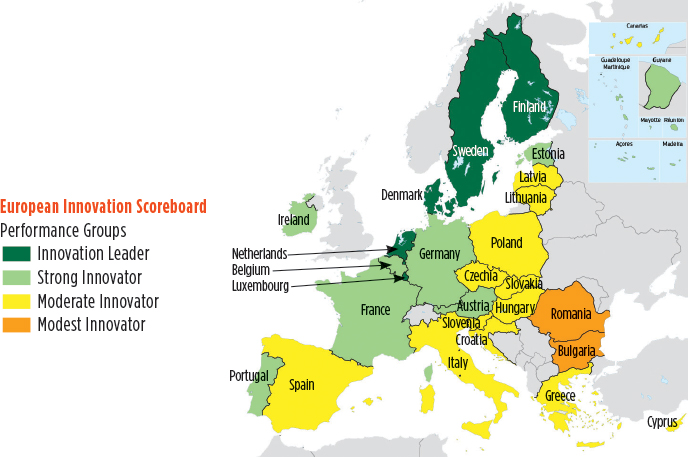 ---
JV Delivers for Kuwait
An international joint venture led by Fluor, the Irving, Texas-based engineering and construction firm, says it supported more than 12,000 local craft workers during its four-year modernization of a Kuwaiti oil refinery on the Persian Gulf. The JV, which also includes Daewoo Engineering and Construction and Hyundai Heavy Industries, delivered improvements totaling $3.4 billion to the 1950s-vintage Mina Abdullah Refinery in August. "It has been an honor to complete this megaproject alongside KNPC [Kuwaiti National Petroleum Company], while training hundreds of their personnel and leveraging multiple local suppliers and contractors," said Mark Fields, president of Fluor's global energy and chemicals business. The Mina Abdullah project is part of a KNPC pivot toward cleaner-burning fuels.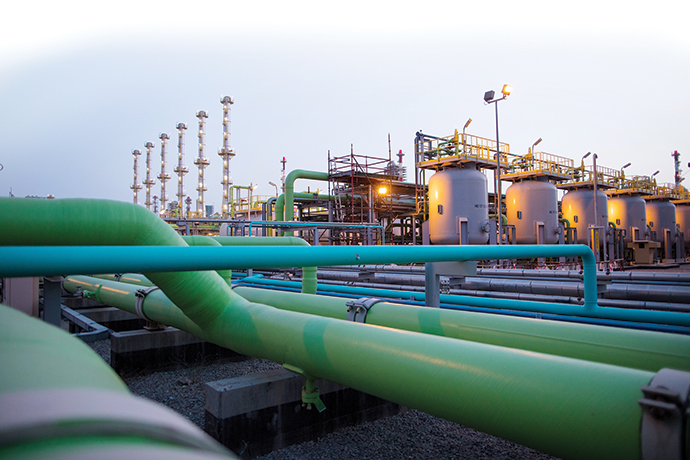 ---
First Crack in the Dike?
IT giant Fujitsu announced plans in July to reduce its real estate footprint by 50% in Japan. Fujitsu will shift roughly 80,000 workers to remote status within two years. Korn Ferry, the Los Angeles-based management consulting agency, senses a harbinger in the transition, citing reduced expenses and added productivity achieved by some stay-at-home workers. "I think you will start to see a lot of companies giving full-time working-from-home a run for the money," says Michael Distefano, Korn Ferry's Asia Pacific region president.