Charlotte Region Draws Multiple Vehicle Investments
GM Defense has launched renovations to a General Motors facility in Concord, North Carolina, for production of the U.S. Army's Infantry Squad Vehicle. GM Defense is taking over a building that was slated to become a GM performance and racing technical center before that project was shelved due to pandemic-related cutbacks. Nearby Hendrick Motorsports will be responsible for providing the chrome-moly steel exoskeleton of the vehicle frame. The facility is expected to begin delivering vehicles in April 2021. Just down the road in Charlotte, London-based Arrival, an EV maker, announced plans in December to establish a North American headquarters, two months after committing to build its first U.S. Microfactory in York County, South Carolina, just across the state line from Charlotte.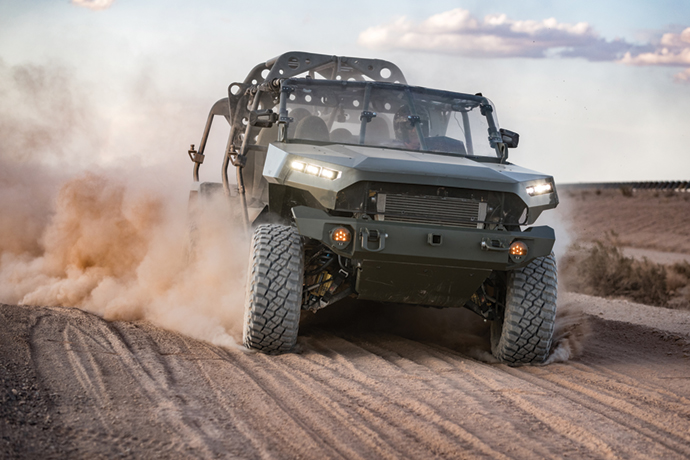 ---
Waterloo is Worth Watching
The University of Waterloo in Ontario announced plans to launch a $35 million innovation center to focus on health innovation and medical technology with new facilities for the Waterloo startup community. Dubbed the "Innovation Arena," the new 90,000-sq.-ft. (8,360-sq.-m.) center (rendering) is to include a wet lab for chemical and materials science, four biosafety labs and product development space. The building housing the center, a former warehouse, is to become the new home of Velocity, Canada's most productive health incubator.   

---
After Election, Volkswagen Expands in Mexico 
Volkswagen announced a $233.5 million investment in a new production line for motors at its plant in Guanajuato, Mexico, that will increase the plant's production capacity by 75%. The announcement followed the re-election defeat of President Donald Trump, who had threatened to punish automakers that built capacity in lower-cost Mexico. "Volkswagen has found in Guanajuato fertile ground for a new generation of economic development," said Steffen Reiche, president of the executive council of Volkswagen's Mexico unit. The company plans to begin manufacturing the new line of motors, called EA211, in 2021.

---
Virgin Hyperloop Lands R&D in Former West Virginia Coal Mine
After U.S. regulatory guidance came through last summer, Virgin Hyperloop unveiled in October that a former coal mine in Tucker and Grant counties in West Virginia will be home to the Hyperloop Certification Center (HCC), expected to be the nexus of an entire industry ecosystem and create thousands of jobs. The company aims to achieve commercial operations beginning in 2030. "Particularly as we look to emerge from the COVID-19 crisis, it's clear that we need a 21st century solution that will propel us forward, allowing us to not just rebuild, but actually evolve." said Jay Walder, CEO of Virgin Hyperloop. "Hyperloop is that solution, and we look forward to working with our partners across the country — in places like West Virginia, Ohio, Texas, Missouri, Washington, and North Carolina — to connect the country from coast to coast."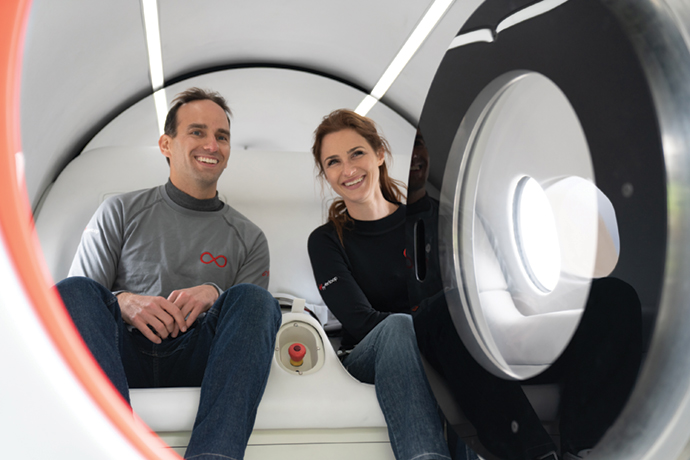 ---
This Won't Hurt a Bit
Connecticut-based ApiJect Systems will build a multi-facility campus in Research Triangle Park, North Carolina, to package high volumes of injectable medicines and vaccines in the event of a national emergency, beginning with COVID-19. The ApiJect Gigafactory was approved in mid-November for a federal government loan of $590 million. The 1-million- sq.-ft. (92,900-sq.-m.) Gigafactory is to feature the world's largest pharmaceutical "fill-finish" facility, capable of producing up to 3 billion single-dose injectors. The facility is to be classified Biosafety Level 2, meaning it can support vaccine candidates that require standard cold storage or ultra-cold storage down to 
-94 degrees Fahrenheit (-70 degrees Celsius).

---
Outer Space HQ
Self-nominated communities from across 24 states were evaluated as potential locations for hosting the new U.S. Space Command Headquarters. In November, the Department of the Air Force, on behalf of the Office of Secretary of Defense, announced six finalist locations: Kirtland Air Force Base, New Mexico; Offutt AFB, Nebraska; Patrick AFB, Florida; Peterson AFB, Colorado; Port San Antonio, Texas; and Redstone Army Airfield, Alabama. The provisional HQ is currently at Peterson AFB (and Cheyenne Mountain) near Colorado Springs. The next step will be an assessment based on factors related to mission, infrastructure capacity, community support and costs to the DoD, with an expected final selection in early 2021.