From Bauhaus to Printed House
Germany's HOUS3DRUCK building owners association is modeling the country's first 3D-printed home in the city of Beckum in North Rhine-Westphalia. The two-story home with a usable area of 1,720 sq. ft. (160 sq. m.) is designed by MENSE-KORTE Architects using Allplan software and manufactured by PERI Group, a Germany-based supplier of formwork and scaffolding systems. The process opens up new design possibilities, including the introduction of complex shapes, and the potential for cost savings. "3D printing offers a high degree of design freedom, which could only be realized with high financial outlay in conventional construction methods," said MENSE-KORTE's Waldemar Korte.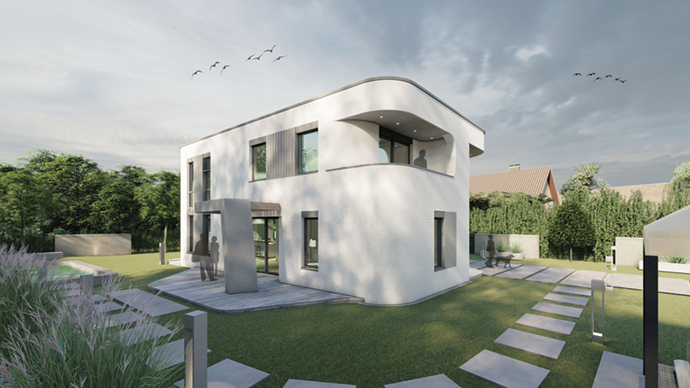 ---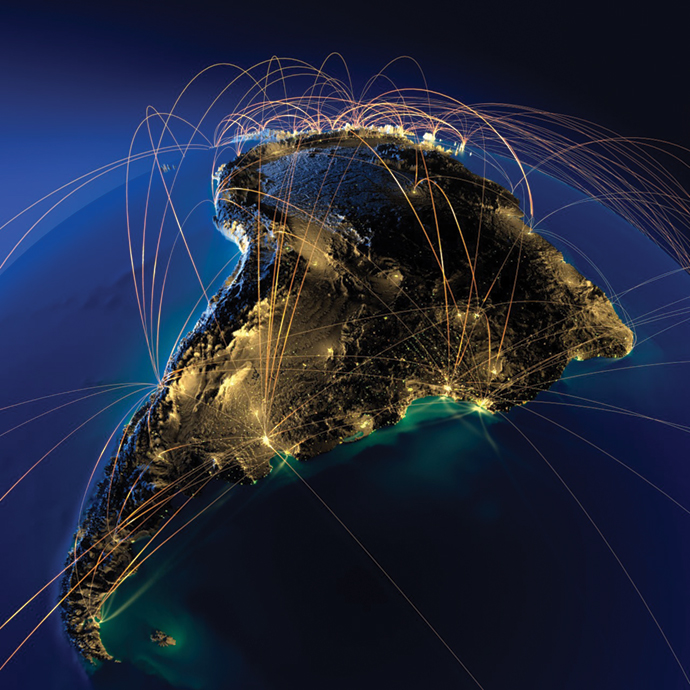 Connecting Brazil for IoT 
Cubic Telecom of Dublin, Ireland, announced a partnership Dec. 4 with TIM Brasil, Brazil's leading 4G network, to extend Cubic's IoT platforms to the country with the world's seventh-largest automotive market. Cubic software is embedded and installed in vehicles and other devices at the point of manufacture, providing what the company calls "future-proof solutions for the long lifecycle of the vehicle or device." A license issued by Brazil's National Telecommunications Agency will allow customers of Cubic, as a foreign company, to deploy global products for localized use without regulatory or compliance restrictions.
---
UK Goes Giga for EVs 
The UK's first EV battery Gigafactory is to be built by Britishvolt in Blyth Northumberland on the coast of the North Sea. The company in early December said that it had acquired exclusive rights to a site and intends to begin construction in summer 2021. It says lithium-ion batteries will be in production by the end of 2023, and that the plant will employ up to 3,000 highly skilled people by 2027. "Blyth meets all of our exacting requirements and could be tailor made. It is on the doorstep of major transport links, easily accessible renewable energy and the opportunity for a co-located supply chain," said Britishvolt CEO Orral Nadjari. A high-volume EV battery facility is viewed as strategically vital for the UK automotive industry in the race to produce affordable electric vehicles.

---
For Tech Talent, Look North
Five countries in Northern Europe dominate a global business survey for workforce digital skills. Finland, Sweden, Estonia, Iceland and the Netherlands finished Nos. 1 through 5 in the survey for the World Economic Forum's "Global Competitiveness Special Report 2020: How Countries are Performing on the Road to Recovery." The United States finished out of the top 10 but led all countries for digital legal framework.
Digital Skills
1 Finland
2 Sweden
3 Estonia
4 Iceland
5 Netherlands
6 Singapore
7 Israel
8 Denmark
9 Saudi Arabia
10 Rep. of Korea
Digital Legal Framework
1 United States
2 Luxembourg
3 Singapore
4 United Arab Emirates
5 Malaysia
6 Estonia
7 Sweden
8 Finland
9 Germany
10 Netherlands
---
Fisker Moves Another Step Closer 
Contract manufacturer Magna International has finalized an agreement to manufacture the Fisker Ocean SUV for EV vehicle maker Fisker, headquartered since October in Manhattan Beach, California. "The Fisker Ocean will initially be manufactured exclusively by Magna in Europe, where it currently produces several high-quality vehicles on behalf of global brands," Fisker said in a statement released in December. Production of the Ocean SUV is to utilize a modified version of a Magna-developed EV platform. "The Fisker and Magna teams are working literally around the clock to ensure we can keep our rapid development program on track towards the delivery of the all-electric Fisker Ocean SUV, projected to commence in Q4 2022," said Fisker Chairman and CEO Henrik Fisker.