Let's Hear it for "Mama Cheers"
Ugandan entrepreneur Julian Omalla received government grants and loans totaling $10 million to build a fresh juice factory to complement her popular "Cheers" line of fruit beverages. Starting from scratch in 1996, Omalla built a small empire that commanded 60% market share during its peak. "With the new factory, we hope to expand our market to all corners of the world," said the businesswoman affectionately known as "Mama Cheers." Omalla, recognized by the U.N. for her efforts to support women, sources her beverages from locally grown mangoes, guavas and citruses on 1,700 acres (690 hectares) that she purchased 10 years ago.
---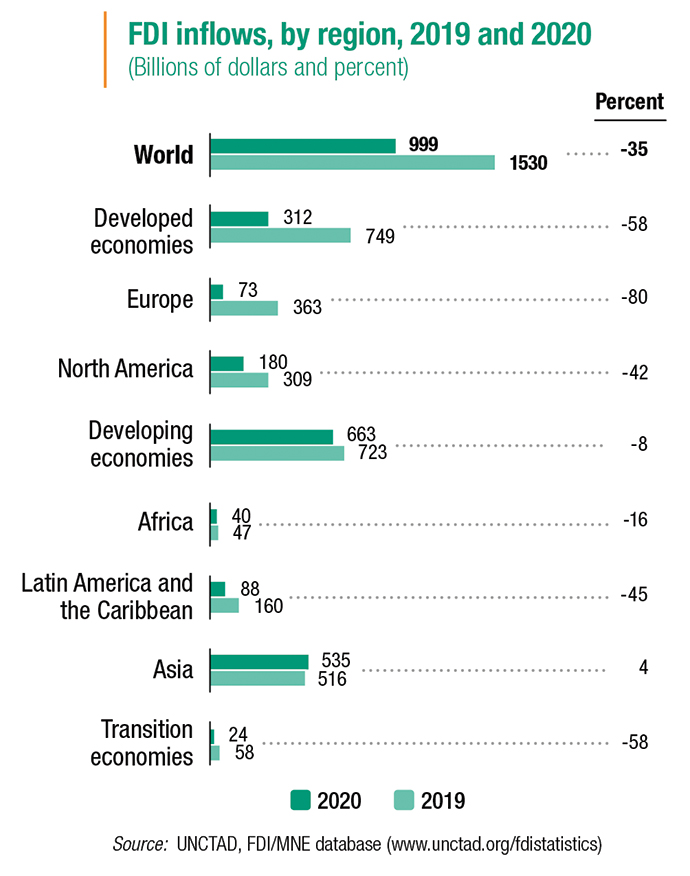 UN: FDI to Rebound in 2021
Global foreign direct investment flows are expected to bottom out in 2021 and regain some of the ground lost during pandemic-plagued 2020, says a report issued in late June by the United Nations Conference on Trade and Development (UNCTAD). The agency expects an FDI rebound of 10% to 15%. FDI flows plunged globally by 35% in 2020, to $1 trillion from $1.5 trillion the previous year, amid global lockdowns. The drop was heavily skewed towards developed economies, where FDI fell by 58%, in part due to corporate restructuring and intrafirm financial flows.
---
Green Investments in the Persian Gulf
A partnership led by India's biggest solar developer announced plans to invest $2.5 billon to manufacture ammonia and hydrogen using green technologies in Oman's Special Economic Zone at Duqm. ACME Solar Holdings says it chose Oman for its location, high solar irradiation and government supports. Solar energy is to power the facility, which is intended to supply markets in the U.S., Europe and Asia. In April, Saudi Arabia announced plans to build a $5 billion green ammonia plant in the Neom megadevelopment on the Red Sea.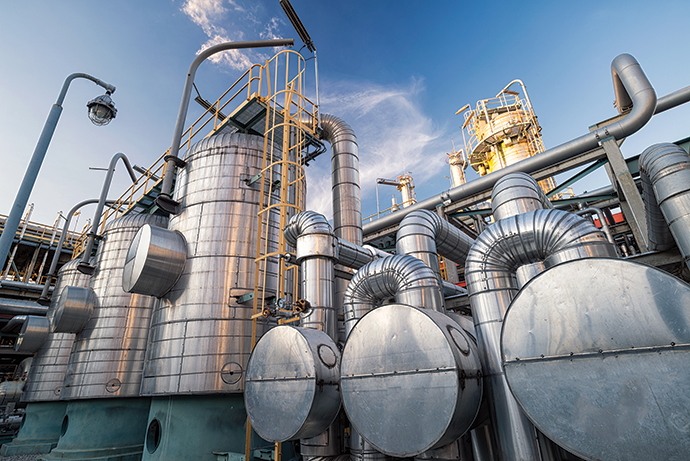 ---
The Pope Goes Electric
Electric automaker Fisker, which plans to launch production next year, announced in late May that it will supply Pope Francis with a customized, electric "Popemobile." Fisker co-founders Henrik Fisker and Geeta Gupta-Fisker received a private audience with the Pope on May 20. In a statement, the company stated that, "the spacious interior of the Fisker Ocean SUV supports a large, modern, all-glass cupola, offering accessibility and visibility for Pope Francis to greet the faithful." In June, Fisker announced a long-term agreement with Magna International to build the Fisker Ocean at Magna's carbon-neutral facility in Graz, Austria.

---
China Ups the AI Ante
China expanded its push to become an artificial intelligence superpower through a decision to establish five new AI Innovation zones. Tailored to region-specific assets and needs, the new AI zones are to focus on smart infrastructure (Beijing), smart manufacturing (Tianjin), smart finance (Hangzhou), intelligent industries (Guangzhou) and small business innovation (Chengdu). Under a newly issued set of incentives, foreign investors in AI can benefit from tariff exemptions on imported equipment, preferential land prices, looser land use regulations and lower corporate income tax.