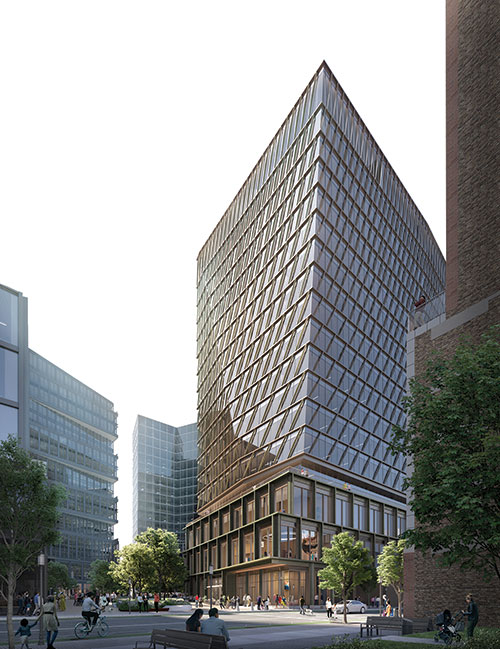 Amazon to Bolster Boston Tech Force
Amazon announced plans in January to expand its Boston Tech Hub and create more than 3,000 new corporate and technology jobs there. The Boston expansion, the company says, will serve to support teams across the country, including Alexa, Amazon Web Services, Amazon Robotics and Amazon Pharmacy. The new jobs — in software development, artificial intelligence, machine learning, HR, finance and other related functions — are to nearly double employment at the Boston Tech Hub, which currently stands at around 3,700 jobs.
---
"Leasing activity jumped 26.9% percent from 2019, with e-commerce being the primary driver of demand."
---
VW Connection Scores for Chattanooga
Sesé Industrial Services of Zaragoza, Spain, plans to create 240 new jobs at a $42 million axle assembly plant in Chattanooga, Tennessee. The project is to support a seven-year contract tied to Volkswagen's new EV line. Sesé will build a 300,000-sq.-ft. (27,870-sq.-m.) production facility at Chattanooga's Enterprise South Industrial Park, the 6,000-acre (2,430-hectare) manufacturing center that's home to the Volkswagen Chattanooga Assembly Plant. The park rests on the site of a former Army ammunitions plant. "We expect," said Grupo Sesé President Alfonso Sesé, "to develop a best-in-class workforce and foster the international projection of Tennessee as a global leader in the automotive industry."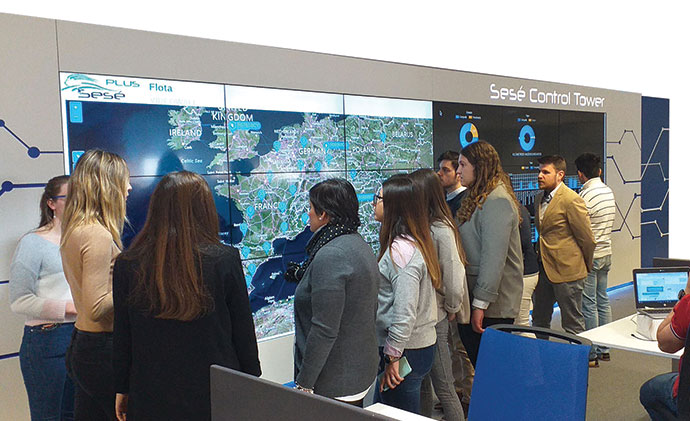 ---
Canada Extends Relief to Foreign Grads
International students with degrees earned in Canada may remain in the country for up to 18 additional months to seek employment. A new work permit program announced in late January is aimed at encouraging international graduates to settle in Canada, even amid pandemic-related hardships. "Our message to international students and graduates is simple: We don't just want you to study here, we want you to stay here," said Immigration Minister Marco Mendicino. Job-seeking grads from overseas had sought relief from the Canadian government, arguing that the COVID-19 pandemic had disrupted the job market, making it hard to gain the work experience required for permanent residency before their permits expired.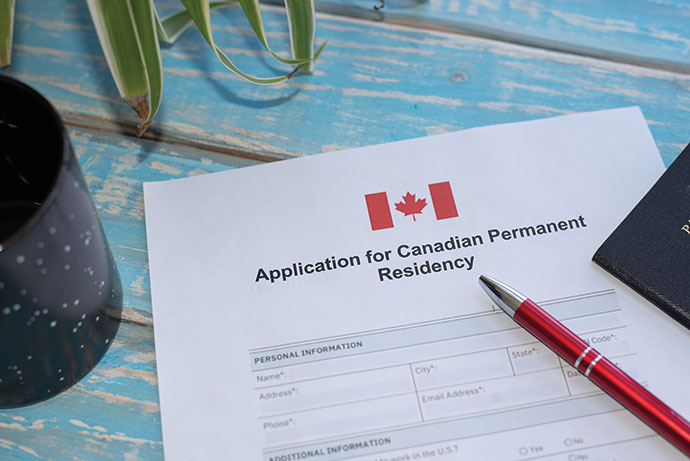 ---
Property Taxes: How the States Stack Up
Property taxes represent a major source of revenue for states and the largest source of tax revenue for localities. According to the Tax Foundation, New Hampshire and Alaska rely the most of all states on property taxes. "Some states, like New Jersey, have high property tax burdens in concert with high taxes elsewhere," the Foundation reports. "But frequently, a greater reliance on property taxes is a substitute for lower — or no — taxes in other areas." Where does your state rank?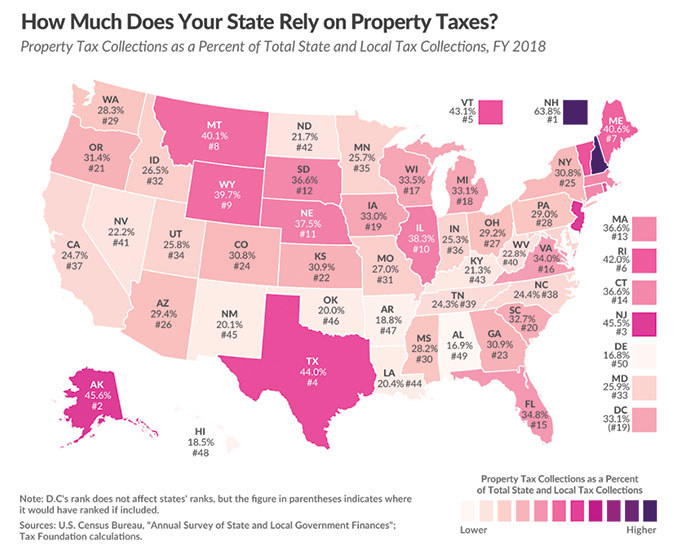 ---
PGA Tour Opens Island Headquarters
Set in the center of a freshwater lake, the PGA Tour's new "Global Home" in Ponta Vedra Beach, Florida, echoes the diabolical 17th green at TPC at Sawgrass, the adjacent golf course that annually hosts the PLAYERS Championship. The Tour inaugurated the new HQ in January, three years after plans were unveiled. The 187,000-sq.-ft. (17,375-sq.-m.) facility, designed by architects Foster + Partners, consolidates into one complex what used to take place across 17 different buildings. Drawing power from 16,659 sq. ft. (1,547 sq. m.) of rooftop solar panels, the installation also boasts 13 EV charging stations. It's expected to be the workplace for more than 700 employees once the pandemic lifts. The PLAYERS Championship is to take place March 11-14.