Biggest Solar Cell Plant Breaks Ground 
China's JinkoSolar launched construction in January of what is expected to become the world's biggest solar cell manufacturing plant with a total capacity of 20 GW. The 7.1 million-sq.-ft. (665,500-sq.-m.) plant in Yunnan Province would boost the company's solar cell capacity to more than 30 GW, enough to make JinkoSolar the world's third-largest cell manufacturer. JinkoSolar stock delivered a 264.12% return on investment from July 27, 2020, to January 27, 2021, the highest ROI of any solar energy stock, according to data provided by Finviz and tradingplaftorms.com.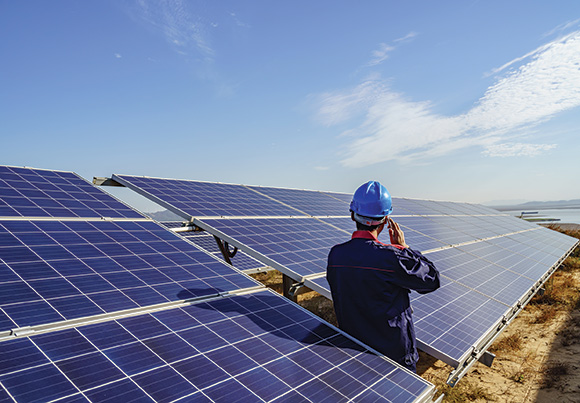 ---
"This is not just a trade agreement. This is our hope for Africa to be lifted up from poverty."
---
Coming Clean 
Denmark and New Zealand rank as the world's "cleanest" countries in an annual report by Transparency International, a global anti-corruption watchdog, as the COVID-19 pandemic poses new challenges to public accountability. The group's 2020 Corruption Perceptions Index ranks 180 countries by their perceived levels of public sector corruption, drawing on 13 expert assessments and surveys of business executives. The United States ranked No.25, one place behind Bhutan and tied with Chile. Countries improving most since 2012, the earliest year studied, include Ecuador, Greece, Guyana, Myanmar and South Korea.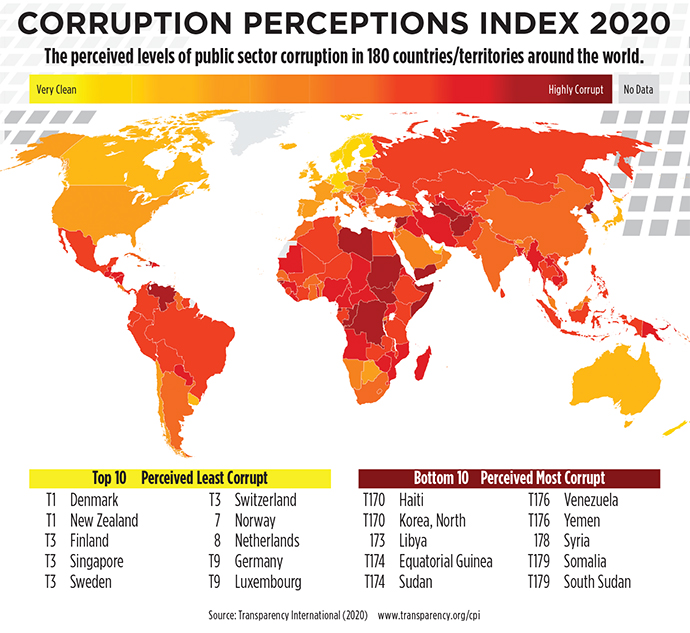 ---
The COVID Tilt Toward China 
The COVID-19 pandemic could speed the shift of the world's economic balance toward Asia, says a report released in January by Euler Hermes, the credit insurance company based in Paris. "China emerged from the pandemic shock earlier than the rest of the world, and authorities there already are planning for the long term," the report states. As measured by Euler Hermes, the world's economic center of gravity (WEGC) — the average location of economic activity across geographies on Earth — has steadily shifted eastward since 1998, when it was located in the Atlantic Ocean. Euler Hermes predicts the WEGC could be located near the confluence of China, India and Pakistan by 2030.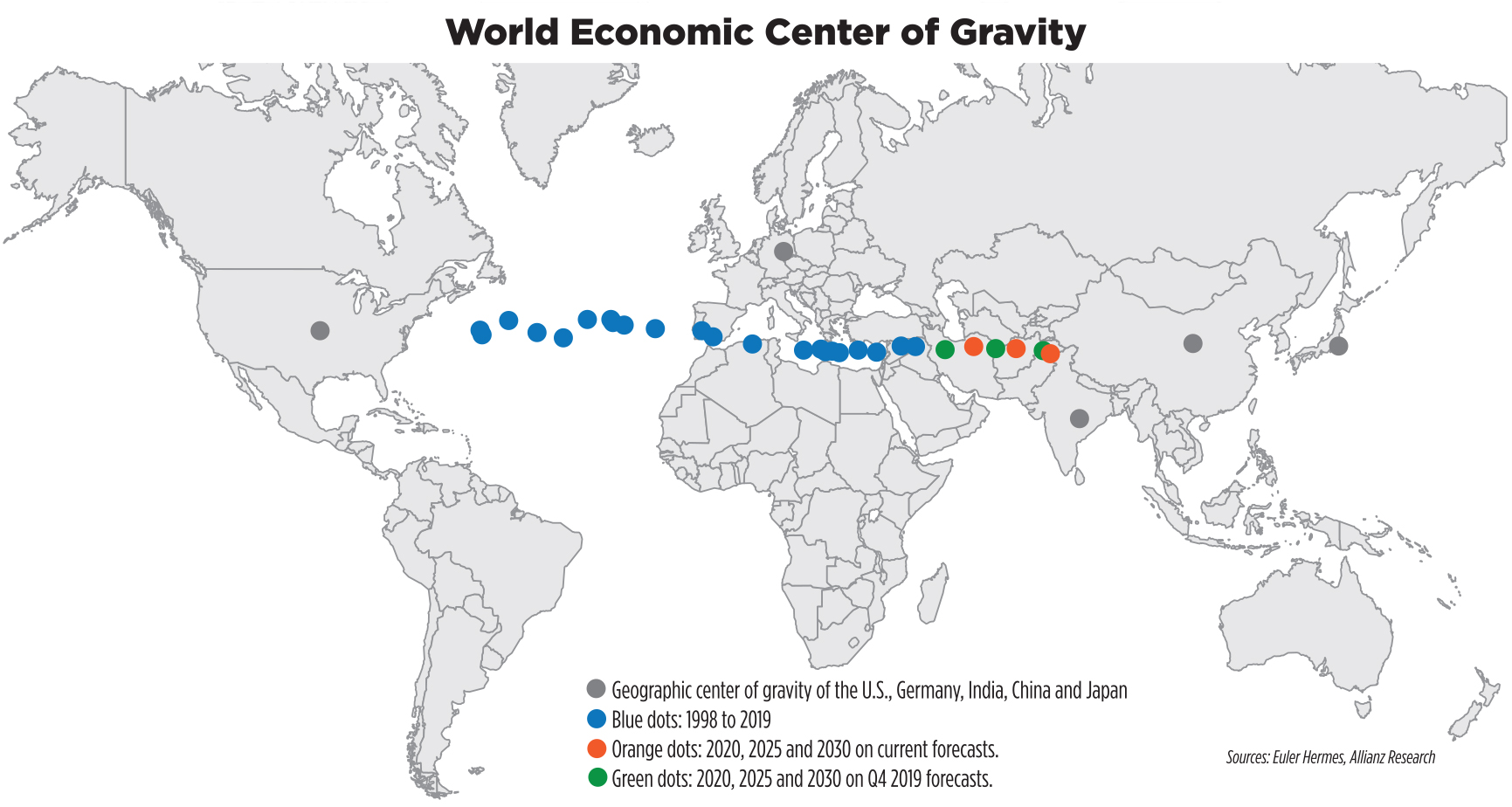 ---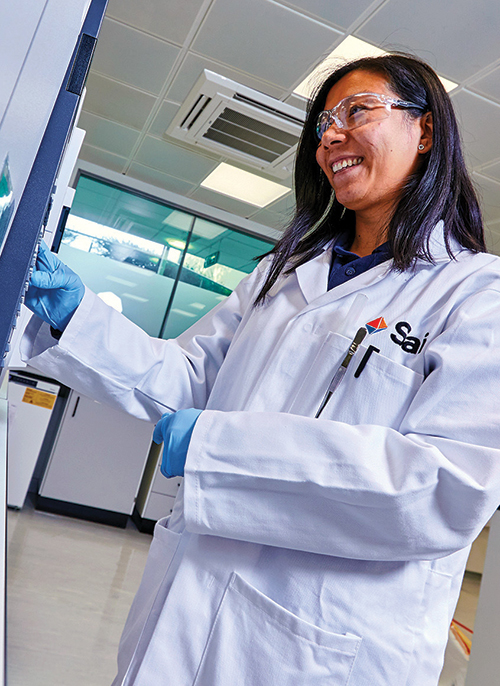 Speedy Expansion in Manchester
India's Sci Life Industries, a contract research, development & manufacturing organization, announced plans in January to double scientific staff at the pharmaceutical facility it established only in August in Manchester, England. "We are truly heartened by our customers' response to our Manchester site," said Krishna Kanumuri, CEO and managing director. "The site serves as a vital bridge to our pilot and manufacturing facilities in India, enabling seamless integration with the rest of our service offerings across India and the USA." The company plans to hire more than 25 new scientists and to further expand in 2021 by adding a new lab at the Manchester facility.
---
FREYR Bolsters Battery Bid 
Norway's FREYR Battery announced a business agreement with Alussa Energy Acquisition Corporation, a blank check company incorporated in the Cayman Islands, in its push to become a major European supplier of EV battery cells. The new business is to be listed on the New York Stock Exchange in the second quarter of 2021. FREYR plans to build a giant battery factory in Mo i Rana, the largest industrial town in northern Norway. The surrounding area is served by some of Europe's largest hydropower plants, and Mo i Rana is home to one of Norway's largest industrial parks.