Pittsburgh's Airport of the Future
Pittsburgh broke ground October 14 on a 700,000-sq.-ft. (65,032-sq.-m.) terminal at Pittsburgh International Airport, to be powered by solar energy generated at the facility's planned microgrid. The terminal is to incorporate clean air technology, space for social distancing and outdoor areas for passengers even after they clear security. One of the largest infrastructure projects in the Pittsburgh region's history, it is expected to generate some $2.5 billion in total economic impact, including 14,500 direct and indirect jobs. Construction is to require more than 12,000 tons of steel, 94,000 tons of concrete and 350,000 sq. ft. (32,500 sq. m.) of wood materials, much of it sourced locally. The new terminal is targeted for completion in 2025.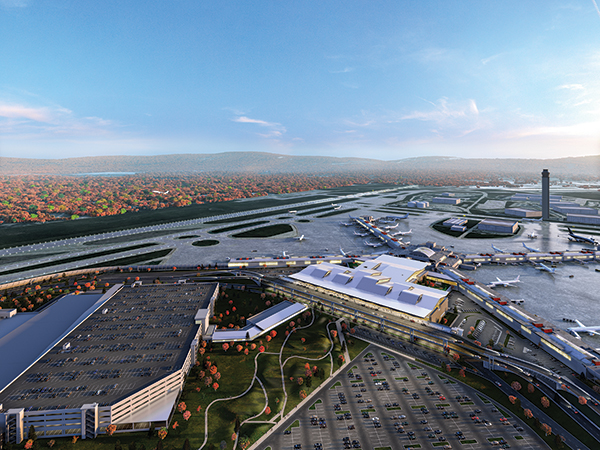 ---
"… partnerships with countries that share our values are critical to demonstrating that democracies can deliver."
— Gina Raimondo, U.S. Commerce Secretary, September 28
---
Quality Control in Querétaro
UL plans to open a new test lab in Querétaro, Mexico, adjacent to Querétaro International Airport. To launch in mid-2022, the lab is to certify products for safety and performance for the Mexico market and for export to the United States, Canada and countries throughout Latin America. UL, based in Northbrook, Illinois, says the site will house facilities to test engineered materials, wire and cable, appliances, lighting, refrigeration and consumer technologies. The lab is being built in the new Kaizen Industrial Park, situated within one of Mexico's most vibrant manufacturing hubs.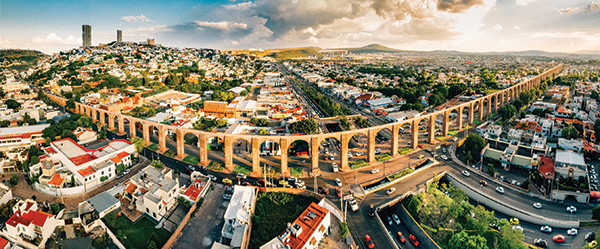 ---
Hometown Hero Invests in Detroit
NBA Hall of Famer Chris Webber is leading a group that plans to invest up to $175 million in a sprawling cannabis compound in his native Detroit. The two-stage project is to culminate in a marijuana operations and cultivation facility, dispensary and consumption lounge totaling 180,000 sq. ft. (16,700 sq. m.). Webber told the Detroit Free Press that the enterprise will include a training facility offering industry-specific education to residents from underserved communities. The site is near the 30-acre (12-hectare) Innovation District being established by Ford Motor Company.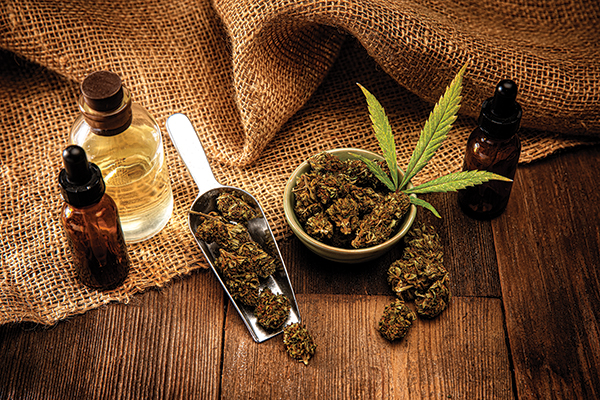 ---
Tech Trends Shaping Real Estate
MIT's Real Estate Innovation Lab, in conjunction with JLL, has launched an online webtool that identifies emerging technologies exerting the greatest impact within the built environment. It's called Tech Tracker. "We wanted to break through the noise and hype to analyze the path of technologies — from when they're a kernel of an idea in an inventor's brain to when they're commonplace in the real estate marketplace," said Dr. Andrea Chegut, the Innovation Lab's director. These are the current top 10 technologies in terms of aggregate awareness 
as of mid-October, according to Tech Tracker:
5G
Virtual Reality
Internet of Things
Graphene
Augmented Reality
Photogrammetry
Connected Home
Aramid Fibers
Exoskeleton
Carbon Nanotube
---
North Dakota Lands 10-Figure Investment 
Calgary-based Cerilon, Inc. announced plans in late October for a $2.8 billion factory in western North Dakota designed to turn natural gas into liquid fuels. The company says the plant in Trenton would produce about 1 million gallons of liquid fuels daily while curbing waste attributed to flaring. Cerilon Chairman Nico Duursema said in a statement the plant would have the "lowest carbon footprint facility of its kind in the world." North Dakota is to grant a $3 million loan for the project, the first such facility in the state. Officials say the project is to employ "thousands" of workers during construction and about 100 people when completed in 2026.