NORTH AMERICAN REPORTS
From Site Selection magazine, September 2021
SHARE THIS ON SOCIAL MEDIA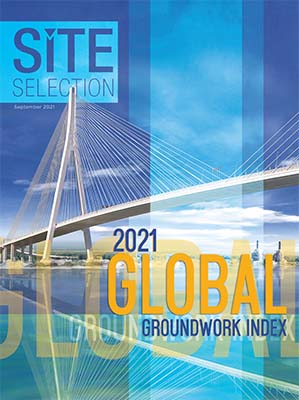 Intel's Very Big Deal
Intel, in late August, announced the award of a Defense Department contract to support leading-edge semiconductor manufacturing in the United States. Intel Foundry Services, established in March, is to lead the $100 million project with support from IBM, Cadence and Synopsys. "One of the most profound lessons of the past year is the strategic importance of semiconductors and the value to the United States of having a strong domestic semiconductor industry," said Intel CEO Pat Gelsinger. Intel Foundry Services is to invest $20 billion to build two new factories at the company's sprawling Fab 42 factory in Chandler, Arizona. The company says the buildout is expected to create more than 3,000 permanent tech jobs and more than 3,000 construction jobs, while resulting in the indirect creation of 15,000 long-term local jobs in unspecified areas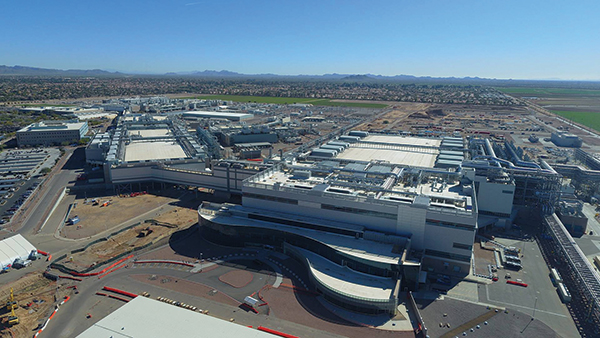 ---
New Ride to the New La Guardia
The evolution of La Guardia Airport received a boost in late July when The Federal Aviation Administration approved a plan for a $2.1 billion "AirTrain" to skirt notorious New York City traffic. The Port Authority of New York and New Jersey says the 1.5-mile line connecting to a subway station near the former Shea Stadium would allow for a 30-minute train ride from Midtown Manhattan to the airport in Queens. La Guardia, which unveiled a shiny, new Terminal B in 2020, remains in the midst of a complete overhaul, including the replacement of its main terminals and gates.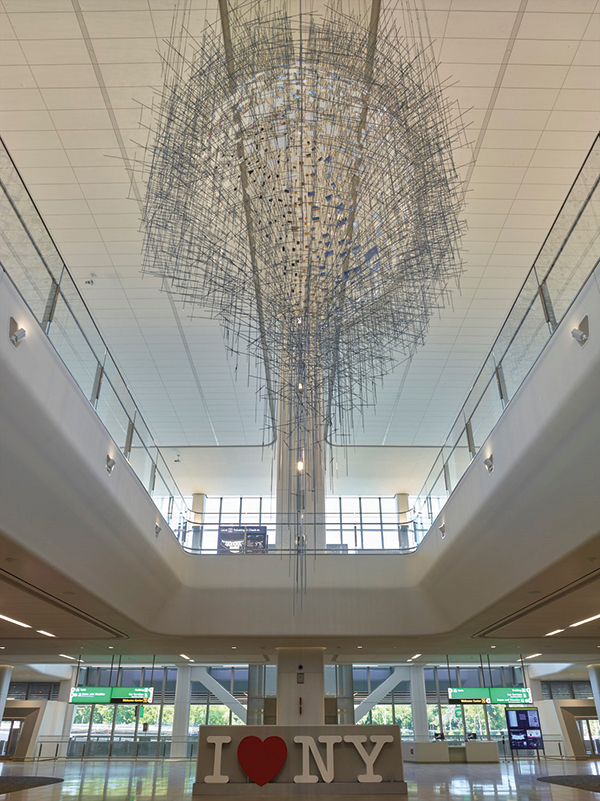 ---
Growing Expectations for Commercial Real Estate
Confidence in the industrial and office real estate markets rose to its highest level ever during the second quarter 2021, report members of the Society of Industrial and Office Realtors (SIOR). The increase can be attributed to a growth in office confidence, which rose from 5.9 out of 10 in Q1 to 6.7 in Q2. "While each sector tells a slightly different story, commercial real estate looks more and more resilient," said SIOR CEO Robert Thornburgh.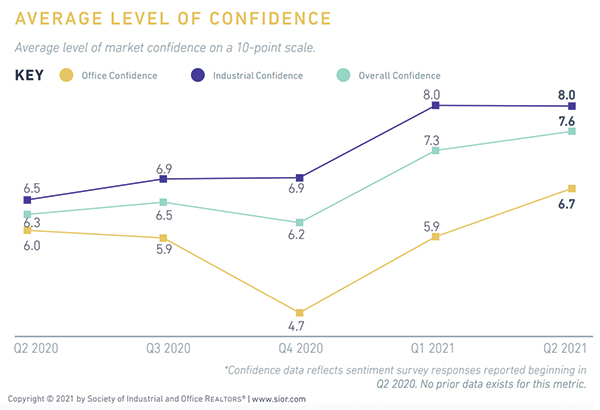 ---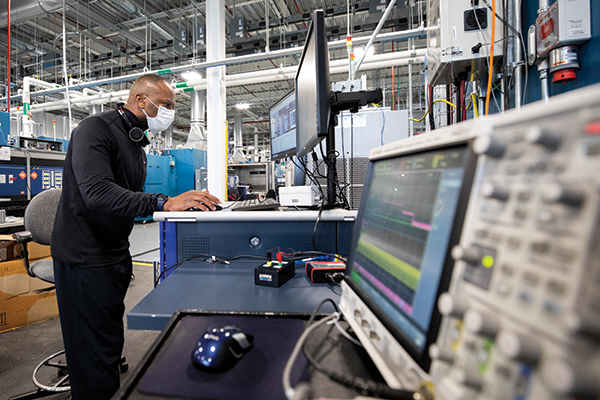 Ford Delivers Boost to EV, Detroit
Ford announced plans in late July to build a $100 million global battery center, to be called Ford Ion Park, southwest of Detroit. The facility in Romulus, Michigan, is being built to house 200 engineers and researchers to develop and manufacture lithium-ion and solid-state battery cells for the company's expanding offering of electric vehicles. Ion Park, Ford said in a release, "is part of the company's $30 billion investment in electrification by 2025 and a renewed commitment to making Michigan a centerpiece of its focus on EVs."
---
Minority Inclusion at Philadelphia Navy Yard 
Ensemble Real Estate Investments and Mosaic Development Partners (Ensemble/Mosaic) announced the launch of a $2.3 billion Environmental, Social and Governance program at the Philadelphia Navy Yard, where the partnership plans to develop 109 acres over the next two decades. The program is to include $1 billion toward diversity, equity and inclusion initiatives, "likely the largest such pledge ever in our industry," says Kam Babaoff, co-founder and chairman of Ensemble Real Estate Solutions & Investments. The initiative, says Babaoff, "will drive lasting positive change in this city because it will be built by Philadelphians for Philadelphians." The partnership says it has hired 21 minority-run design and engineering firms, representing about 50% of its design allocation since being awarded development rights earlier this year.