LEGO: Let's Build Something Big
The LEGO Group is to build a $1 billion manufacturing plant that's slated to create up to 4,000 jobs in Vietnam's Bihn Duong Province. The new factory will be LEGO's sixth manufacturing site and second in Asia, where the toy company says it has achieved double-digit growth since 2019. Based in Billund, Denmark, LEGO says its process ensures that "each brick is made to the accuracy of 1/10th of a hair's width, so that it fits perfectly with bricks and products made over the past 60 years." Construction on the plant, which is to be powered exclusively by solar energy and carbon neutral, is to begin in mid-2022 with completion anticipated in 2024.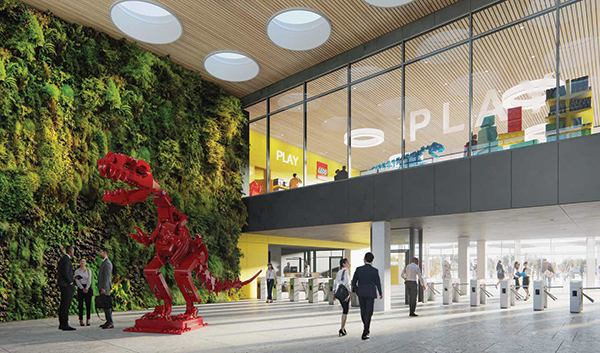 ---
Global trade is expected to reach about $28 trillion in 2021, indicating an increase of 11% relative to pre-pandemic levels.
— UNCTAD Global Trade Update, Nov. 30, 2021
---
Buildings To Go
Finland-based ADMARES, a leader in digital transformation of the construction industry, announced a renewal of its partnership with Porsche Consulting with plans to build six fully automated, robotized "ADMARES Smart Factories," beginning at an undisclosed location in the Middle East. "Our factories will be able to manufacture complete buildings at mass production volumes," says Mikael Hedberg, ADMARES CEO. "There will be no need for a traditional construction site," he added, "since all building units are completed in a factory." ADMARES says its Smart Factory process will shorten construction times in the building industry by more than 70%. A spokesman at press time said no information is yet available about the specific location of the initial Middle East facility.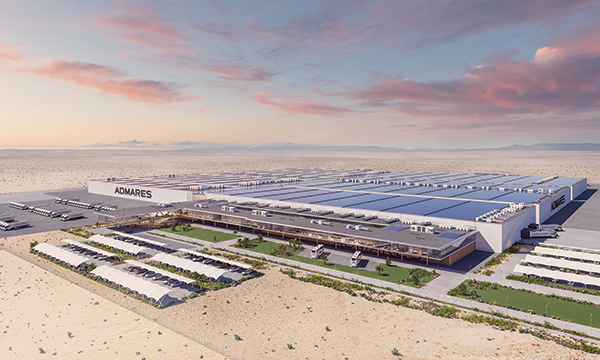 ---
From Maumee to Åmål
Maumee, Ohio-based Dana Incorporated says it will build a $50-million manufacturing facility in Åmål, Sweden, that will initially produce electric motors for the mobility industry. The investment is under the aegis of Dana TM4, a joint venture with Hydro-Québec. Supported by $10.7 million from the Swedish business development community, the new operation is to bolster Dana's position among makers of light- and medium-size vehicles to heavy-duty trucks and large construction equipment. "Our localized electrodynamic manufacturing strategy empowers our customers in Europe to accelerate their electrification journey across multiple vehicle platforms and segments," said Antonio Valencia, president of Dana Power Technologies and Global Electrification.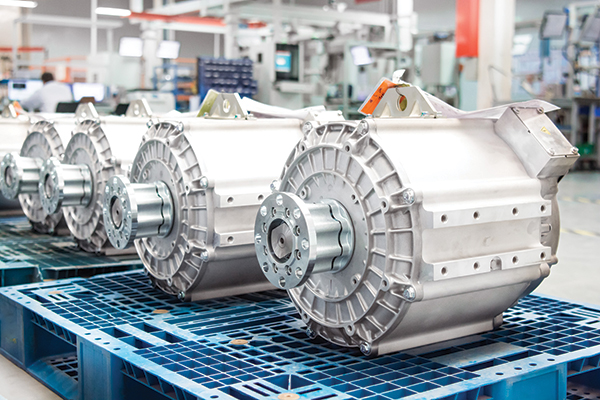 ---
Ford to Bolster Operations in Thailand
Ford Motor Company announced plans in December to invest $900 million to modernize its Thailand manufacturing operations, the company's biggest single spend in the Southeast Asian nation. The investment at its Ford Thailand Manufacturing (FTM) and joint-venture AutoAlliance Thailand truck plant is to support production of the next generation Ranger pickup truck and Everest SUV, two of the company's hottest sellers in the Thai market. Ford says part of the investment will go toward implementing ScanBox technology that speeds measuring protocols throughout the assembly process. The incremental addition of some 1,250 jobs is to increase Ford's local workforce to more than 9,000 employees at its FTM site in Rayong.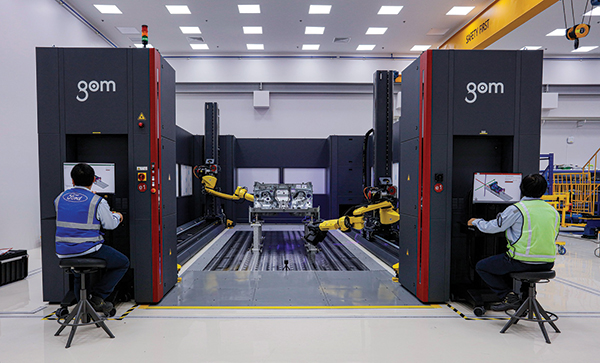 ---
East Asia Dominates for Top Office Costs
Premium office costs in New York-Midtown have increased since 2020 to tie with Hong Kong-Central for the world's most expensive office market, according to JLL's Global Premium Office Rent Tracker, released Dec. 1, 2021. Cities in Asia held six of the top 10 spots. "Despite the impact of the pandemic on the office market globally," JLL reported, "rental performance in core central business districts has proved resilient relative to decentralized office locations over the past year."