Planned Poland Hub to Benefit NATO
As NATO bolsters its eastern flank in response to Russia's invasion of Ukraine, officials are eyeing Poland's emerging Solidarity Transport Hub (STH), a "dual purpose" civilian airport under construction near Warsaw, as a potential staging ground for transferring troops, equipment and humanitarian goods. General Ben Hodges, former commander of U.S. ground forces in Europe, told the Polish Press Agency in May that western forces "need depth and redundancy in transportation infrastructure." The STH project, Hodges said, "will add a capability and capacity that no other node in Poland — or elsewhere in Eastern Europe — can match." Scheduled to open in 2027 at an estimated cost of $9 billion, STH has been designed to initially handle up to 45 million passengers a year. It is Poland's biggest infrastructure project in more than three decades.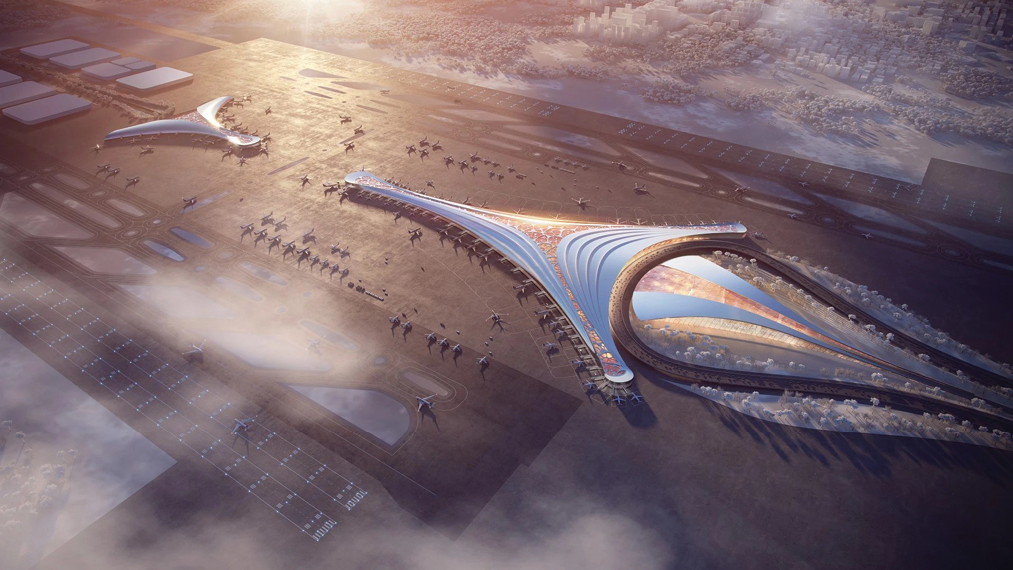 ---
"I felt the ground shift under my feet. I increasingly felt like I was talking to something intelligent."
— Blaise Agüera y Arcas, a Google Vice President, on interacting with the company's LaMDA machine learning model
---
Salt Lake in Argentina Is Source for Lithium Operation
South Korea's POSCO Group has broken ground on a brine lithium production plant at Hombre Muerto Salt Lake in Argentina, which the company acquired in response to rising demand from the global auto industry. Scheduled for launch in 2024, the operation is to yield 25,000 tons of lithium hydroxide annually for use in EV batteries. POSCO Group Chairman Jeong-woo Choi, marking the occasion with the governors of Salta and Catamarca Provinces, said the plant will anchor the group's global lithium production operations. In February, POSCO converted to a holding company structure to diversify its formerly steel-centered businesses through investments in secondary battery materials, hydrogen, construction and food.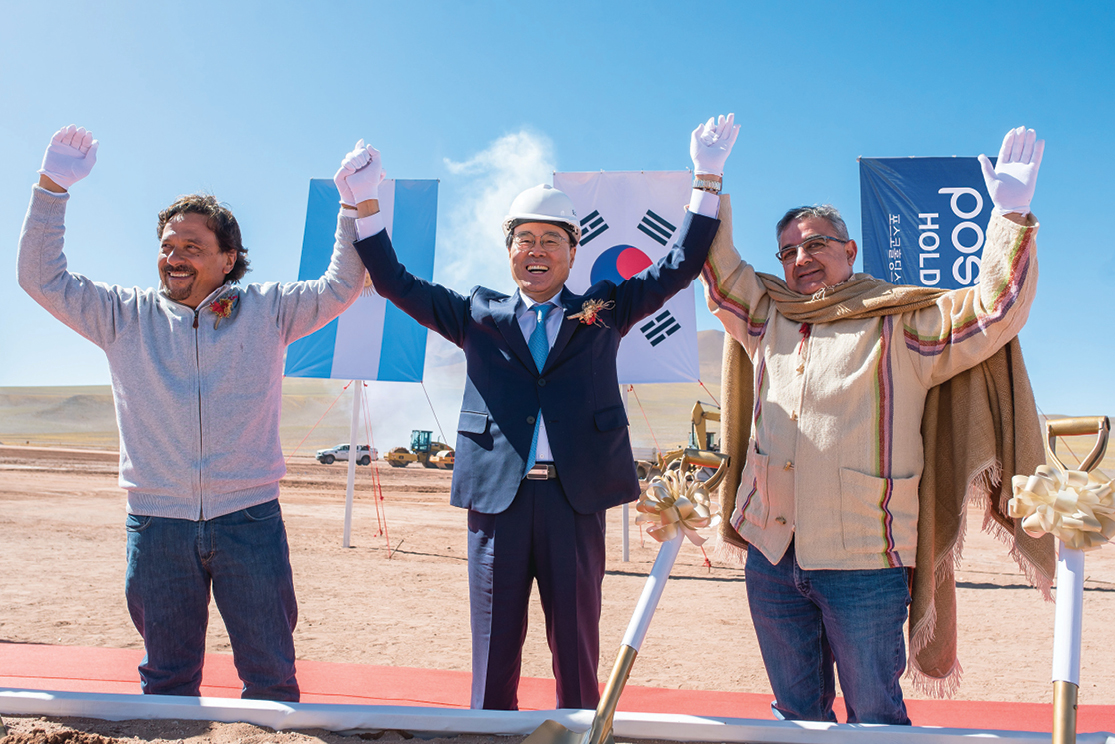 ---
Mercedes Bolsters Signature Plant in Stuttgart
Mercedes-Benz officials on May 3 laid the foundation stone of a major addition to the company's main plant in Stuttgart-Untertürkheim, Germany. The luxury automaker's "eCampus," slated for a soft rollout beginning next year, is to initially house small-scale production of battery cells, later to be completed with a battery safety lab and test facilities. The campus is to support the Mercedes-Benz "Electric Only" strategy announced last year. Board Chair Ola Källenius says eCampus "symbolizes the future of our traditional location in Stuttgart-Untertürkheim. A location that — like no other — stands for the success story of the automobile and Mercedes-Benz."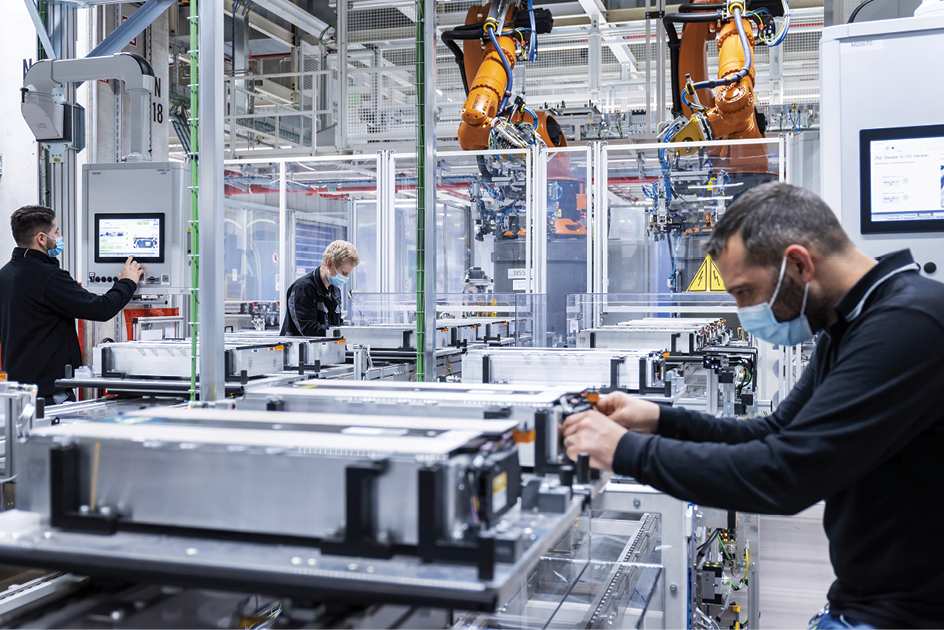 ---
Malaysia to Boost Semiconductor Capacity
T
okyo-based Ferrotec, maker and distributor of advanced components and materials, will build a semiconductor fabrication plant at Kulim Hi-Tech Park in northwestern Malaysia's Kedah state. Facilitated by the Malaysian Investment Development Authority (MIDA), the $115 million investment is to create 250 jobs, MIDA said in a statement released May 18. "Ferrotec's presence in Malaysia will turbocharge our local talent development and strengthen our value proposition in the global supply chain," said Malaysian Minister of International Trade and Industry Dato' Seri Mohamed Azmin Ali.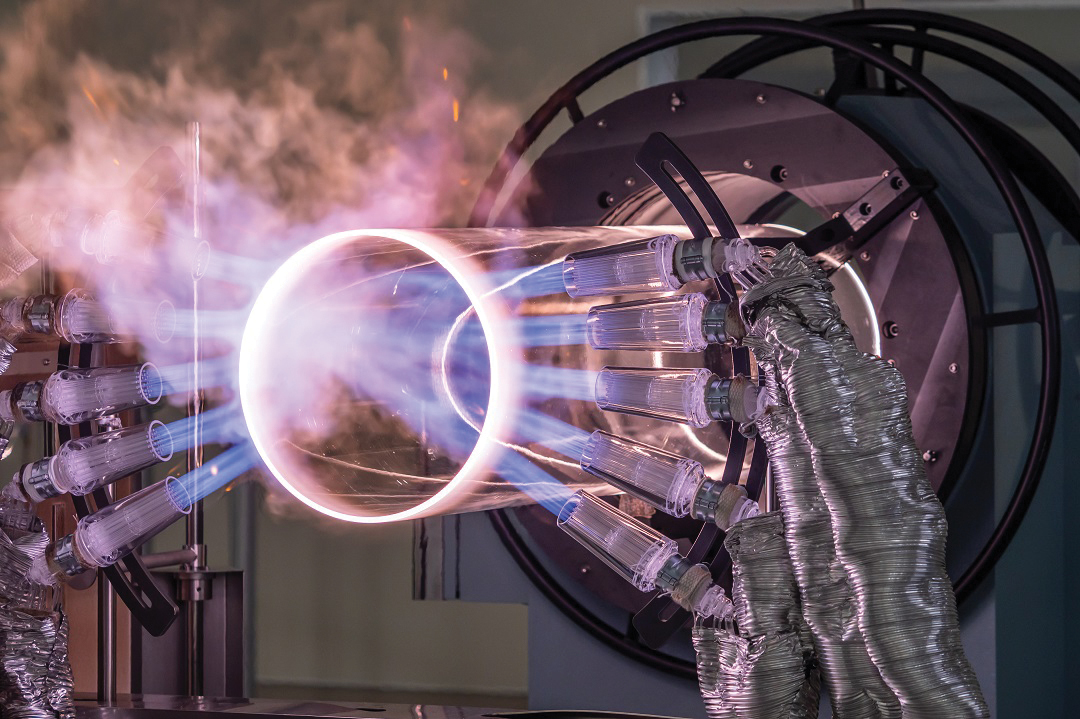 ---
UNCTAD: Rebound in Global FDI Could be Short-Lived
Global flows of Foreign Direct Investment recovered to pre-pandemic levels, according to the UNCTAD World Investment Report 2022, issued June 9 by the United Nations Conference on Trade and Development. Cross-border deals, UNCTAD reports, were encouraged by loose financing conditions and infrastructure stimulus. "However," the report warns, "the recovery of greenfield investment in industry remains fragile, especially in developing countries."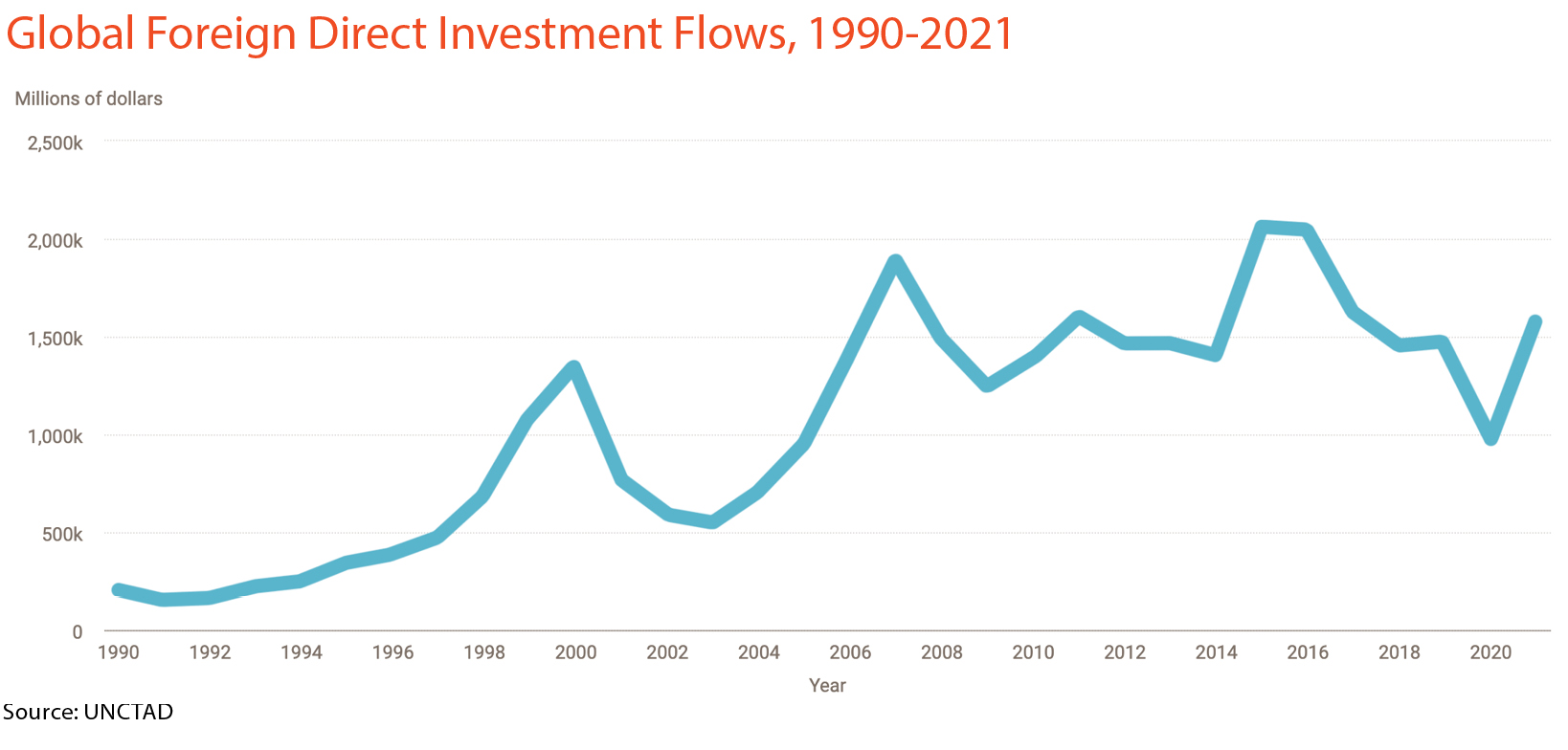 ---
Cocoa Pulp Boosts Fortunes in Ghana
Koa, a Swiss-Ghanian startup, announced plans to establish what it says would be Africa's largest cocoa pulp processing plant in Akim Achiase in eastern Ghana. The project is supported by a $10 million Series A equity round led by Haltra Group, a Luxembourg-based family investment company. Koa utilizes pulp waste to create ingredients used in soft drinks, chocolate, confectionery and ice cream. "Once fully operational," said Daniel Otu, director of production and operations, "the new factory will increase our production capacity by tenfold, while generating 250 new jobs in rural Ghana." Koa says the plant will allow it to add some 10,000 farmers to its network of suppliers.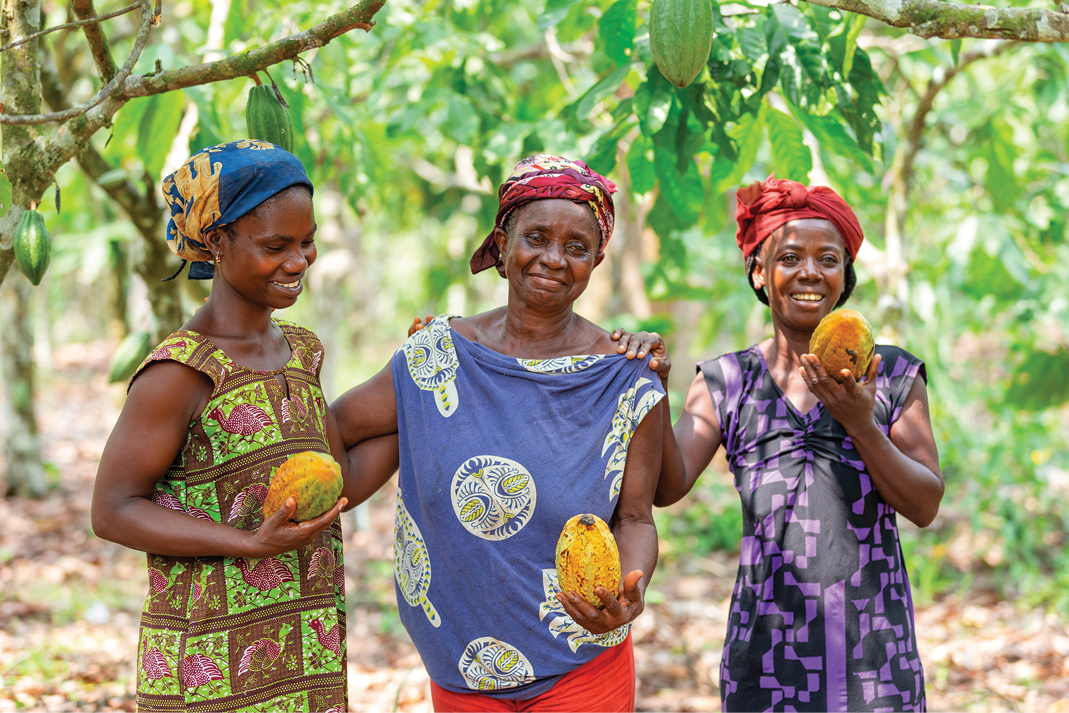 ---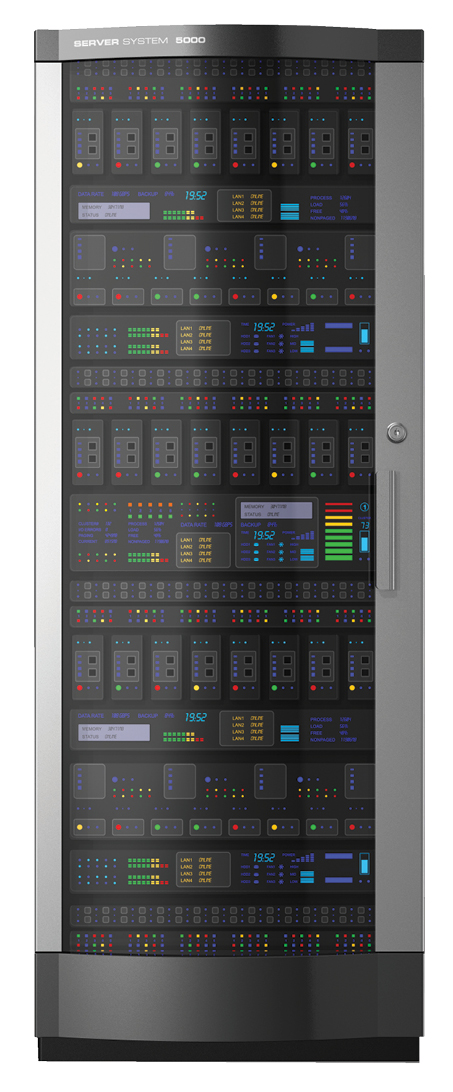 XScale Comes to Sydney
Silicon Valley-based Equinix, which bills itself as the world's largest digital infrastructure company, announced the opening of an xScale data center in Sydney, Australia, the first of two to be developed under a $575 million joint venture entered into in March with PGIM Real Estate, Prudential Financial's global asset management business. Including SY9x in Sydney, Equinix now operates hyperscale data centers in Frankfurt, Paris, London, São Paulo, Tokyo and Osaka. When fully built out, SY9x will provide more than 28MW of power capacity, Equinix says, to meeting surging demand among businesses in Australia.
---
Dubai Sells Stake in Biggest Port
Dubai's state-owned logistics venture, DP World, is selling stakes in its Jebel Ali Port to Caisse de dépôt (CDPQ), a global pension fund based in Montreal. CDPQ is to invest $5 billion in the port, the largest in the Middle East, as well as the Jebel Ali Free Zone and National Industries Park, two prized industrial properties. DP World CEO Sultan Ahmed Bin Sulayem said the sale will help to alleviate the company's debt burden, exacerbated, he said, by "challenges of the pandemic and recent global economic conditions." CDPQ says the transaction will increase the fund's exposure to markets and trade routes in Africa and South Asia. Meanwhile, at press time, Reuters reported the UAE's Abu Dhabi Ports Co. would be engaging in a joint venture with DAL Group to construct a $4 billion Red Sea port modeled after Jebel Ali Port in Sudan. Abu Dhabi Ports Co. officials, however, refuted that an agreement had been reached, though they said preliminary discussions were underway with Sudanese authorities, without elaborating on which project those discussions involve.