Primary Colors
Google is paying a cool billion dollars for Central Saint Germaine, the distinctive mixed-use complex in central London where the company has been a renter. Designed by the architect Renzo Piano, the 10-year-old project features a plaza surrounded by multi-hued buildings with stark facades in orange, green, red, yellow and blue ceramic tiles. In a January blog post, Managing Director for Google UK and Ireland Ronan Harris characterized the acquisition as a demonstration of "continued confidence in the office as a place for in-person collaboration and connection." As reported by The Guardian, Google plans a multi-million-dollar investment in the property that's to include setups for lower density and outdoor working.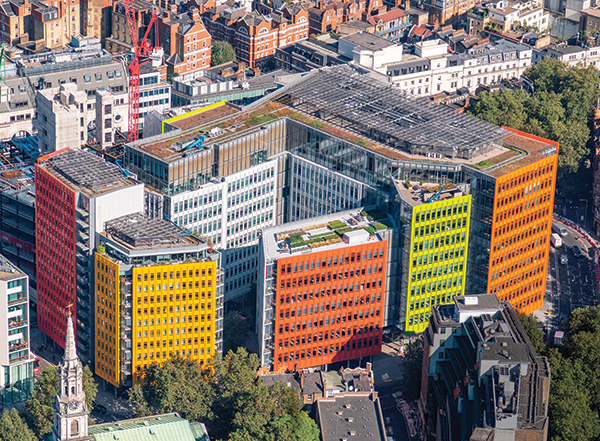 ---
"... activity in Brazil is likely to remain under pressure in the first half of the year due to weakness in consumer demand and industrial production. Overall, we remain cautiously optimistic on Brazil."
— Joaquin Thul, EFG Asset Management
---
Europe's Logistics Market Is Record Hot
The European logistics market grew a record 10% in 2021, according to a report released in January by Netherlands-based Buck Consultants International. The report projects slightly slower growth in 2022, with expected absorption of close to 34 million sq. m. (366 million sq. ft.). Competition for labor, the report cautions, could hinder the market going forward. "Lack of warehouse personnel is becoming an important hurdle for further growth of the logistics sector and related logistics real estate," says Johan Beukema, partner. "There are three solutions to this: Be an attractive industry to work in, look for migrant workers and accelerate automation and robotization."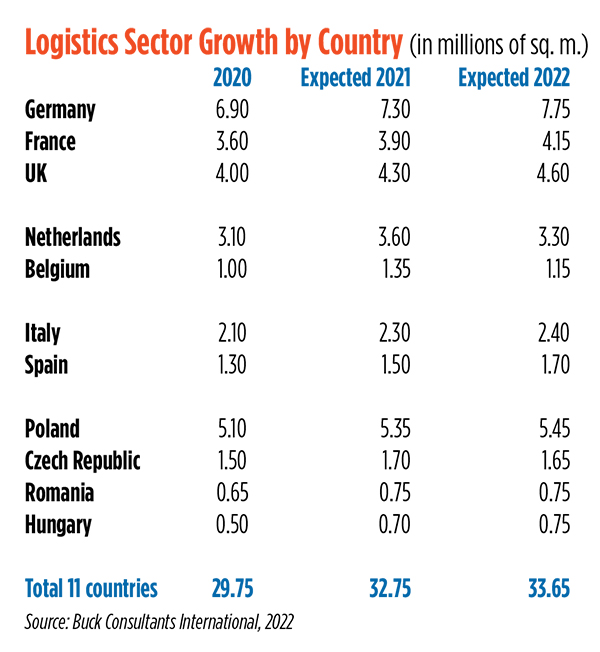 ---
Bentley Shifts Gears
British automaker Bentley is going all-electric, and in a hurry. In January, the company announced a $3.4 billion investment intended to transform Bentley's traditional assembly plant in northern England into a "Dream Factory" for pumping out luxury electric vehicles. With the initial EV line scheduled for 2025 and a new model to be introduced yearly through 2030, Bentley is following through on its Beyond100 plan to be exclusively electric and carbon neutral by the end of the decade, "the boldest plan in Bentley's illustrious history," said Adrian Hallmark, chairman and CEO, in the January release. "It's an ambitious and credible roadmap to carbon neutrality of our total business system, including the shift to 100% EV in just eight years."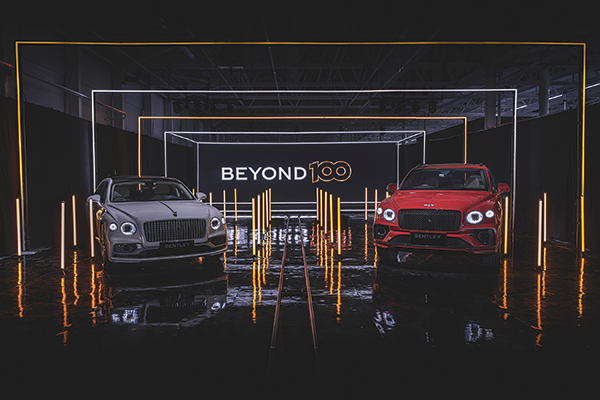 ---
TSMC and Sony Partner in 10-Figure Semiconductor Project
A joint venture to boost semiconductor production is to yield a $7 billion capital investment in Japan from a partnership between Taiwan Semiconductor Manufacturing Company (TSMC) and minority investor, Sony Semiconductor Solutions. The resulting Japan Advanced Semiconductor Manufacturing, Inc., is expected to launch construction in 2022 of a fabrication plant, or "fab," with a capacity for producing 45,000 12-inch wafers per month. "While the global semiconductor shortage is expected to be prolonged, we expect partnership with TMSC to contribute to securing a steady supply of logic wafers, not only for us but also for the overall industry," said Terushi Shimizu, president and CEO of Sony Semiconductor Solutions.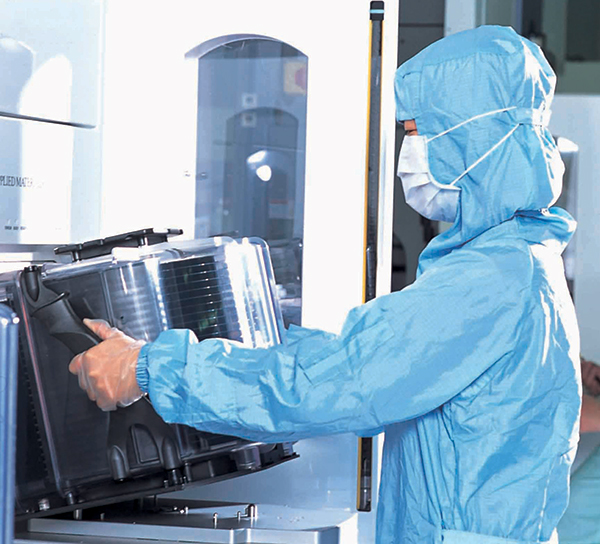 ---
United Imaging Launches Major Expansion
San Franciso-based Gensler is lead architect on a half-billion-dollar project in Shanghai for China's United Imaging, a global leader in advanced medical imaging and radiotherapy equipment. A release announcing the start of construction said the 420,000-sq.-ft. campus is to accommodate up to 10,000 employees in research and development, intelligent manufacturing, training and branding. United Imaging has its U.S. headquarters and top U.S. R&D facility in Houston. The January 13 release states that, "with the Shanghai headquarters at the center, United Imaging will increase its global production capability with a regional division of labor across the Changzhou factory, Wuhan base and U.S. production base."