SPECIAL ADVERTISING SECTION
MIXED-USE RETAIL
From Site Selection magazine, January 2023
SHARE THIS ON SOCIAL MEDIA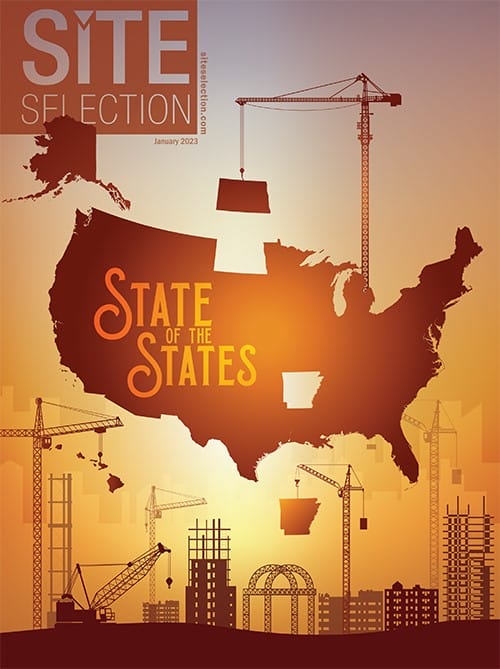 Mixed-Use Proving Key to Revival
Highlights and insights from around the world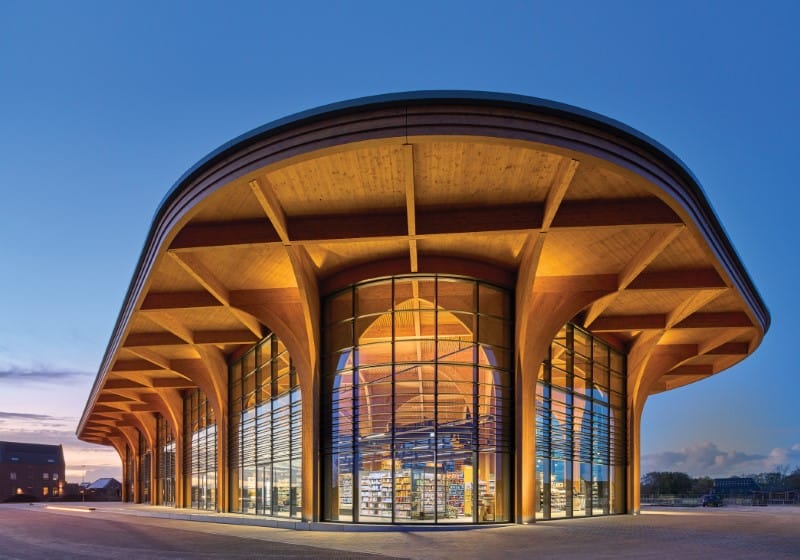 S
an Francisco–based integrated architecture, design, planning, and consulting firm Gensler has a lot of thoughts about mixed-use districts. So does everyone else, for that matter, as communities, companies and talent look to make the most of the tenuous hybrid workplace environment we live in today.
"Especially as we continue to see more millennials and young families leaving cities for the suburbs," wrote Gensler Chair and Regional Managing Principal Joseph Brancato in December, "transforming stranded assets such as office parks and retail malls into mixed-use districts is a major opportunity to get creative and add tremendous value to these suburban communities."
A week earlier, his Gensler colleague Ben Tranel wrote that amid all the uncertainty in real estate, "the one type of development that has been thriving is mixed-use environments, and they are poised to be the key to reviving our communities' urban centers. COVID has exposed the vulnerability of monoculture developments, as traditional single-use spaces like office parks and retail centers struggle to get back to pre-pandemic occupancy rates. For developers, mixed-use projects present more optimal returns on investment since they lease for higher values and are more flexible to pivot during economic downturns."
He then noted four principles for "creating mixed-use environments that will future proof your real estate":
Design for curated experiences.
Encourage 24/7 activation.
Prioritize flexibility and resilience.
Provide a community space.
That last point reiterated a finding in the Design Forecast 2022 report from Gensler, namely "open space has become a necessary asset." Alongside that is the notion of proximity: "Mixed-use spaces are crucial for achieving '20-minute neighborhoods,' a concept in which every commercial, residential, and institutional need is within a 20-minute walk or bike ride of each other." Indeed, says Gensler, the trend toward car-free is real, even if some regions don't quite see it as realistic. "Many cities now require new developments to be sustainable or net zero, so reducing car traffic is an easy way to meet such mandates," the Gensler Forecast says. "As a result, street space is being reclaimed for parks, outdoor dining, and a variety of uses besides driving and parking."
Here are a few mixed-use highlights from around the world.
Groningen, Netherlands
Fall 2022 saw the completion of the SuperHub in Meerstad, a thriving district in Groningen, Netherlands. Designed by De Zwarte Hond, the project serves as a community center as well as marketplace. "The area is popular for its open space, greenery, and the Woldmeer recreational lake, around which a neighborhood with 5,000 new homes will be built in the coming decades," the firm explains. "Eventually, the area will grow into a vivid city district. With this future expansion in mind, it is important for the neighborhood to contain an inviting community center, which will serve as a place for residents to shop, gather, and eat."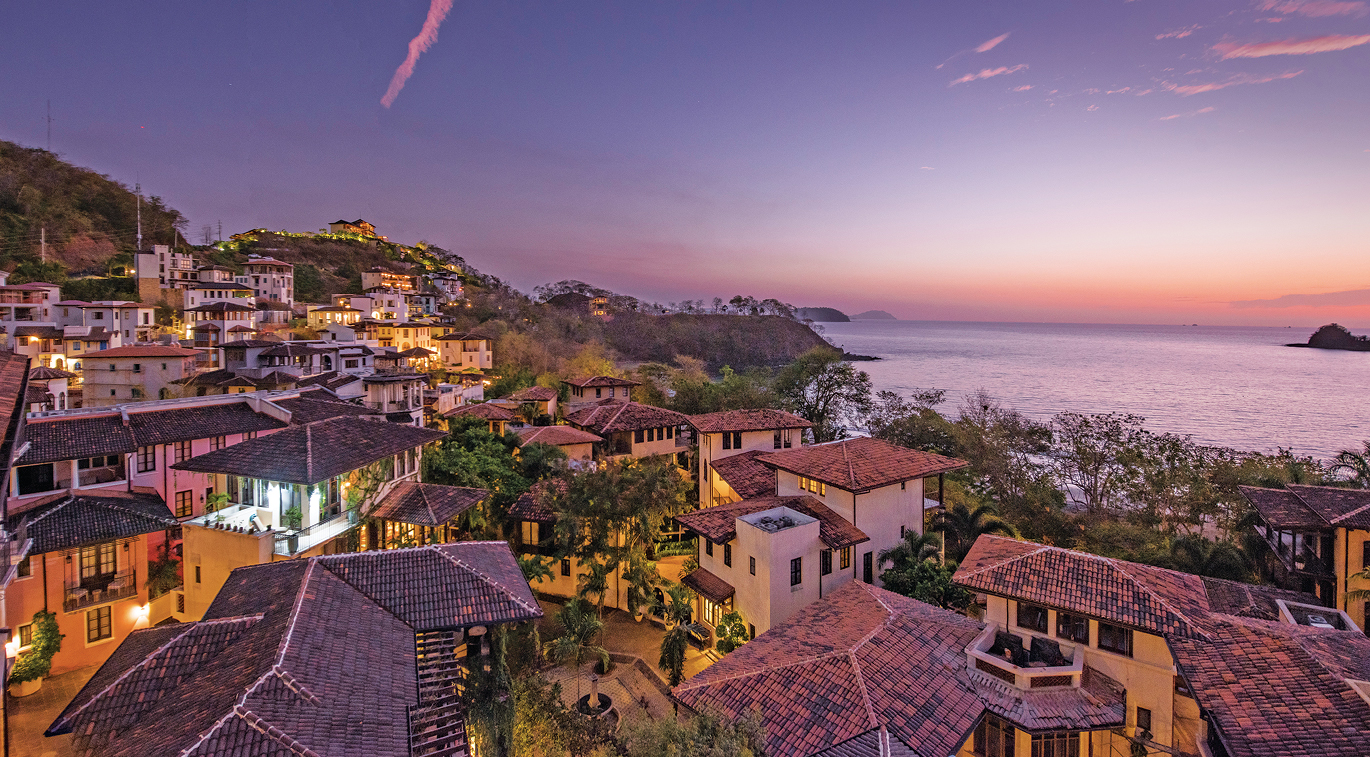 Beach Town consists of 150 single family residences, 14 mixed-use buildings and over a dozen commercial and civic buildings across 21 acres along the Pacific Coast in Las Catalinas, Guanacaste, Costa Rica.
Photo courtesy of Las Catalinas
The flexibility and resilience noted by Gensler is front of mind here too: "The building could, for example, accommodate a community center, a museum, or even homes in 20 years' time," De Zwarte Hond says. "In this way, SuperHub manifests itself as a future-proof community hub that will grow along with the development of Meerstad."
Guanacaste, Costa Rica
In November, the car-free vision described by Gensler came to life in one way with the completion of Beach Town in Las Catalinas, a New Urbanism-inspired, pedestrian-friendly town in Guanacaste, the province in the northwestern region of Costa Rica. "In 2006, the innovators behind a car-free town aspired to create a better way of life connecting people to nature in a place where 1,000 acres of a 1200-acre property would remain undeveloped as a tropical dry forest reserve," said a release. "After 16 years of planning and construction, that vision is now a reality" in an area that "weaves together 150 residences, two hotels, a beach club, eight restaurants and a variety of shops, offices and businesses centered on living well."
"While the radical idea to build a car-free town received pushback even from the initial design team, our walkable town now seems the most natural and preferred way to be," said Roberto Villalobos, sub-director of design and construction for Las Catalinas.  "Car-free public realms invite natural sociability and freedom for children that can be enjoyed equally by all." A collection of ocean-view homes and flats built into the hillside called Lantana Residences is set to begin construction in 2023 and be completed in 2025.
Las Vegas, Nevada
In December, Matter Real Estate Group announced its entry into residential real estate with the unveiling of Vestra at UnCommons, a three-building, 352-apartment urban residential community that Matter says is being developed under the same "human-centered" principles behind its 40-acre UnCommons mixed-use community (designed by Gensler) in southwest Las Vegas. UnCommons is home to the North American headquarters of DraftKings as well as major offices of CBRE and Morgan Stanley.
Designed EDI International with interiors by Jules Wilson Design Studio, Vestra at UnCommons in southwest Las Vegas will offer what Jim Stuart, partner at Matter Real Estate Group, describes as "a walkable campus that brings joy to our residents through work, staying active and engaging with others in beautiful, inspired surroundings." 
Community amenities include a resort-style pool and resort court with cabanas, fireplaces and BBQs; an indoor/outdoor fitness center, lawn space and pet spa. "Coworking spaces with 'Zoom rooms' will make it possible for residents to maximize their work-from-home experience, plus Vestra will offer a multi-purpose 'flex' lounge and a spacious media room," Matter says. The development firm also is behind the $90 million Matter Park @ West Henderson, adjacent to the new Las Vegas Raiders headquarters and training center featuring office, flex, showroom, warehouse and distribution space; Arizona Center, a 16-acre "superblock" in downtown Phoenix featuring dining, retail and office spaces; and Urban Towers in Dallas, comprising two towers of office space and amenities spanning more than 850,000 sq. ft.