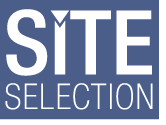 Contact:
Mark Arend, Editor in Chief
(770) 325-3438
mark.arend@siteselection.com

6625 The Corners Parkway, Suite 200
Peachtree Corners, GA 30092 • USA
www.siteselection.com
Press Release
Site Selection Names Georgia the Top State Business Climate for 2015
Atlanta, November 2, 2015: For the third consecutive year, Site Selection magazine has named Georgia as the state with the Top Business Climate. As revealed in the November 2015 issue of the magazine, research based in part on a survey of corporate real estate executives and in part on an index of criteria based largely on the Conway Projects Database, has led to Georgia repeating its first-place finish in the 2014 and 2013 rankings of state business climates. North Carolina ranks second, up from third place in 2014; Kentucky, Louisiana and Ohio round out the top five spots.
"Capital investors tell us the ideas we put in place are actually working," said Georgia Governor Nathan Deal. "Our tax reform in the manufacturing arena, for example, to remove the sales tax from energy use was a huge boost to our manufacturing sector." The governor also points to "removing as many regulatory impediments as possible and providing a well-educated and trained workforce" as deliverables of particular interest to companies looking at Georgia locations. Corporate executives routinely cite Quick Start, Georgia's workforce training program; logistics assets, such as the Port of Savannah and Hartsfield-Jackson Atlanta International Airport; and tax reform as the factors that brought them to Georgia.
"Our Conway Projects Database of new and expanding facilities tracks private capital projects involving $1 million or more of investment, 20 or more new jobs or 20,000 or more square feet of new construction, and Georgia has the second highest number of those so far in 2015," said Site Selection Editor in Chief Mark Arend. "Site selectors gave Georgia very high marks in the survey component of the ranking – only Texas scored higher. This ranking, therefore, reflects actual projects announced, which result in new jobs, and the input of those deciding where projects should be located. Georgia's first-place finish would not be possible without strong performances in both those areas."
Ranking Methodology
Fifty percent of the overall Business Climate Ranking is based on a survey of corporate site selectors who are asked to rank the states based on their recent experience of locating facilities in them.
The other 50 percent is based on an index of seven criteria: performance in Site Selection's annual Competitiveness ranking; total Conway Projects Database-compliant facilities in 2014; total new facilities in 2014 per capita; total 2015 new projects year to date; total 2015 projects year to date per capita; state tax burdens on mature firms and on new firms according to the Tax Foundation and KPMG Location Matters analysis.
Site Selection magazine, published by Conway Data Inc., delivers expansion planning information to 49,000 executives of fast-growing firms. The senior publication in the development field, Site Selection is also available via Site Selection Online (www.siteselection.com). The publication also publishes or co-publishes e-newsletters, including The Site Selection Dispatch, Life Sciences Report, Aerospace Report and Energy Report; The Global FDI Association Report; TrustBelt.com and the OnSITE Travel blog.
Conway, Inc., founded in 1954, is an international publishing, consulting, association management and events company headquartered in Atlanta. The longtime publisher of Site Selection magazine and an array of Custom Content and e-publications, Conway manages the Industrial Asset Management Council, the Global FDI Association and organizes the annual World Forum for Foreign Direct Investment. Conway also owns and manages Conway Events, a London-based events firm focused on foreign direct investment and global corporate location trends; Berlin, Germany-based Conway Advisory, managed by Terrain Global, a site selection consulting firm specializing in foreign direct investment; and New York-based Conway PR & Marketing, an international public relations and marketing agency specializing in economic development, inward investment, trade and macro tourism.
TOP TEN STATE BUSINESS CLIMATES 2015
1. Georgia
2. North Carolina
3. Kentucky
4. Louisiana
5. Ohio
6. Texas
7. Tennessee
8. Utah
9. Indiana
10. South Carolina


EXECUTIVE SURVEY BUSINESS CLIMATE RANKINGS 2015
1. Texas
T2. Georgia
T2. Florida
T2. North Carolina
5. South Carolina
6. Tennessee
7. Indiana
8. Kentucky
T9. Alabama
T9. Utah
SITE SELECTORS' TOP LOCATION CRITERIA FOR 2015
1. Existing work-force skills
2. State and local tax scheme
3. Transportation infrastructure
4. Utility infrastructure
5. Land/building prices and supply
6 Ease of permitting and regulatory procedures
T7. Flexibility of incentive programs
T7. Right-to-work state
9. Availability of incentives
10. Access to higher education resources

Source: Site Selection survey of corporate site selectors, October 2015