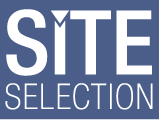 Contact:
Contact: Mark Arend, Editor in Chief, Site Selection
(770) 325-3438
mark.arend@siteselection.com

6625 The Corners Parkway, Suite 200
Peachtree Corners, GA 30092 • USA
www.siteselection.com
Press Release
Site Selection and Conway Data Welcome New Associate Editors

Atlanta, June 29, 2022: Site Selection magazine and parent company Conway Data have expanded the company's editorial staff with the hiring of two new associate editors.
Alexis Elmore joins the staff as associate editor of Site Selection. A 2021 journalism and communications major from the University of Georgia, Alexis is a Georgia native who currently resides in Alpharetta. Already focused on such beats as life sciences, and tech and on helping the company expand its social media presence, Alexis enjoys journaling, yoga and bingeing reality television when she is out of the office. "I'm thrilled to join the team at Conway Data as associate editor for Site Selection," she said. "I look forward to exploring the process behind how and why corporations determine new sites across the United States and globally."
Anna Reuter joins the staff as associate editor for Conway Data's Custom Content publishing division, which produces annual economic development guides and special reports for national, state and regional economic development and commerce organizations. Born and raised in Atlanta, Anna is an alumnus of Georgia State University's English program and rowing team. Outside of Conway she coaches masters and juniors rowing on the Chattahoochee River and Lake Lanier. "I'm eager to begin my career in journalism at Conway Data," she said. "The work of Site Selection and Custom Content continues to be salient to our readers, and I'm excited to learn from the talented members of the editorial team."
Elmore and Reuter join an editorial team that includes Conway Data Executive Vice President Ron Starner; Conway Data Vice President of Publications and Site Selection Editor in Chief Mark Arend, Site Selection Managing Editor Adam Bruns and Site Selection Senior Editor Gary Daughters, who collectively bring decades of journalism experience to Site Selection's award-winning coverage and Conway Data's growing roster of Custom Content clients.
"We're excited to welcome Alexis Elmore and Anna Reuter to our award-winning team of journalists at Site Selection and Conway Custom Content," said Ron Starner. "Alexis won glowing praise from her mentors at the esteemed Grady School of Journalism at UGA; and Anna has distinguished herself as a creative writing scholar and teacher. They also both bring social media savvy to the job, and that is an area we plan to grow in the near future."
"Alexis and Anna are highly talented additions to our writing staff," said Mark Arend. "We look forward to their contributions to our best-in-class coverage of corporate real estate and economic development."
Site Selection magazine, the leading publication covering global corporate real estate strategy and economic development, is in its 69th year of publication, and goes to a qualified circulation of more than 42,000* corporate end users in print, in addition to publishing all of its material at www.siteselection.com. Global corporate expansion experts Conway Data Inc., publisher of Site Selection, state economic development guides under its Custom Content Publishing Division, and the Site Selection Investor Watch newsletter, has been a trusted source of business intelligence to corporations, government economic development and investment promotion agencies around the world since 1954. Conway Data owns and manages Conway Data Events, organizer of the World Forum for FDI and FDI training seminars. Conway Data also manages the Atlanta-based Industrial Asset Management Council, a professional association of 600-plus corporate real estate executives, economic developers and commercial real estate service providers.
*December 2021; all circulation information is publisher's own data unless otherwise specified.