Press Release
Site Selection Welcomes New Contributing Editor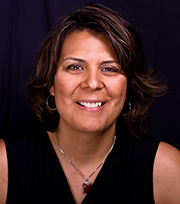 Atlanta, May 23, 2016: Rachel Duran, former editor-in-chief of Business Xpansion Journal, has joined Site Selection magazine as a contributing editor. Beginning this summer, Duran brings her economic development journalism experience, expertise and connections exclusively to Site Selection parent firm Conway, Inc., and will contribute work to the company's flagship publication as well as its Custom Content division.
Based in Lawrence, Kansas, Duran most recently served as the editor in chief of Business Xpansion Journal for 15 years; she also served as editor of Global Corporate Xpansion for 14 years. Since 2000, she has interviewed hundreds of corporate executives, economic developers, government leaders and higher education officials to tell the story of business expansion and the economic trends influencing a variety of industry sectors and all world territories.
"Today's site selection process is dynamic and constantly evolving," said Duran. "I am excited to report on the trends driving business investment and corporate projects, while at the same time contributing to Conway, a storied and progressive media company."
A self-confessed foodie, dog lover and outdoors enthusiast, Duran graduated from the University of Kansas School of Journalism with a minor in history. When not working, Duran can be found riding her bicycle in northeast Kansas — "a state which, contrary to popular belief, is not flat as a pancake," she says.
"We are thrilled to welcome Rachel on board," said Adam Bruns, managing editor of Site Selection. "We look forward to her work delivering further insights to the growing portfolio of publications and business intelligence we provide our global corporate audience."
Site Selection magazine, published by Conway Inc., delivers expansion planning information to 48,000 executives of fast-growing firms. The senior publication in the development field, Site Selection is also available via Site Selection Online.
Headquartered in Atlanta, Ga., Conway, publisher of Site Selection magazine, the Conway Analytics Report and a family of online industry newsletters, has been a trusted advisor to corporations, government economic development and investment promotion agencies around the world since 1954. Conway owns and manages London-based Conway Events, organizer of worldwide FDI events; Berlin-based FDI advisory firm Conway Advisory; and New York-based Conway PR & Marketing, a leading PR and lead-generation firm. Conway also manages the Industrial Asset Management Council and the Global FDI Association. Conway in 2013 launched a Custom Publishing Division that has published a number of prominent state economic development guides, and in 2015 published the second edition of The World's Most Competitive Cities. Conway in 2015 cemented location advisory and lead generation cooperation agreements with Silverlode Consulting in the US and Tractus in Asia. Conway employs over 80 people in 10 offices in seven countries.