A
t first glance, at least, this is one blockbuster expansion that seems starkly counterintuitive: A new auto-maker has emerged, arriving just as that industry is desperately sloughing through one of the deepest slumps in its history.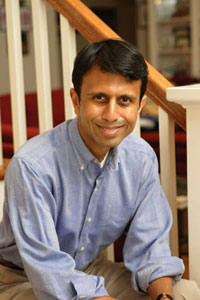 But make no mistake:
V Vehicle Company
(VVC) is for real, and the new entry has already made a very big splash, diving right into the automotive deep end. The San Diego-based start-up announced on June 17 that itís going to create a 1,400-employee plant in Monroe, La.
The emergence of a new U.S. car company now — particularly one thatís aggressively expanding, not contracting — is striking. In fact, industry analysts immediately dubbed the V Vehicle "the All American Car."
"Designing a car in America, building a car in America, selling the car in America — weíre going to show that it can be done," Horst Metz, vice president in charge of VVCís logistics and assembly operations, said in a company statement released in conjunction with the expansion announcement.
Similarly,
Louisiana
Gov. Bobby Jindal hailed VVCís arrival as a potential game-changing moment in American automotive manufacturing.
"We have a chance here in Louisiana to re-energize the entire U.S. auto industry," Jindal said in Monroe at the expansion announcement. "We were willing to pursue an extraordinarily aggressive approach to not only invest in a major economic expansion for the people of northeast Louisiana, but also a transformational project for the U.S. automotive industry."
But champions of Made-in-the-USA products might well pause before breaking out in the opening stanza of the national anthem. Oh say, it turns out, you
canít
see the V Vehicle. Not just yet anyway.
The All American Car that VVC will make in Monroe remains shrouded in secrecy. Thereís currently no mockup of the V Vehicle, no photo, not even a product description. But all of that will be coming in due time, VVC officials insist.
"Weíre trying to be protective of the things we need to be," VVC founder and CEO Frank Varasano said last week in Monroe. "We want to tell you about the car and distribution system all at once. What we plan on doing is, as itís appropriate, release more information about what weíre doing and how weíre doing it."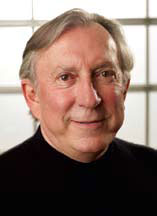 For the moment, however, thereís little specific information about VVCís strategy, only a few bare, unadorned details. At the same time, though, the scanty facts at hand suggest that VVC could be a formidable player — and one with a very canny method to its mystery.
Still, a swarm of persistent question marks now surrounds the VVC venture — even with the companyís Louisiana plant scheduled to come online in only about 16 months.

Is It All in the Timing?
In short, VVCís expansion plans have taken flight with an inordinately heavy load of ambiguity on board. Given this expansionís copious mysteries,
The SiteNet Dispatch
queried some leading site-selection consultants for their takes on some of the VVC projectís most salient questions.
Predictably, those questions occasionally overlap. As in just-in-time manufacturing, each separate part of the equation impacts the entire process:
Is this really a good time for a fledgling automaker like VVC to be trying to launch full-bore operations?
Shock was one initial reaction among some of the consultants that
SiteNet Dispatch
interviewed. But other observers feel that VVC may be seizing a significant opportunity by moving aggressively now, while the market is slumping.
"I am very surprised that a new car manufacturing company has been formed," says Dennis J. Donovan, who directs worldwide site-selection services for WDG Consulting. "It is exceedingly difficult to compete in the U.S. without economies of scale. The only possible exception is a super niche player. The prospective success for VVC comprises a real question mark."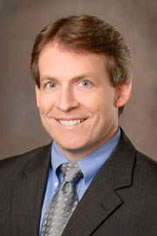 "Why is VVC starting up in a major downturn? Good question," says Ronald R. Pollina, president of Pollina Corporate Real Estate. "Even the foreign assemblers have backed off right now."
Other observers, however, feel that VVCís timing could be pretty darned savvy.
"From a macroeconomic perspective and against the backdrop of recent events, a new car company coming online is somewhat surprising," notes Andy Mace, principal consultant for Cushman & Wakefieldís Global Consulting Group. "But potentially more important to VVCís ultimate success will be the state of the economy and the automotive industry when the facility begins to produce its vehicles, [as well as] the carís technology, price point, etc. The downturn in the automotive industry and manufacturing overall does present favorable conditions for new investment in some areas, including greater talent availability and reduced construction and equipment costs."
Gene DePrez, who headed IBMís global location strategies consulting practice for the Americas, is even more bullish about the timing of VVCís move.
"The current struggles of U.S.-based automakers present an opportunity," says DePrez, responding by Blackberry at Heathrow International in his new role as chief innovation officer at Creative Sheffield, the development agency for the city of Sheffield, England. "This is a chance to introduce product and a new business model when conventional players are preoccupied and restructuring.
"The downturn," DePrez continues, "also presents an opportunity to negotiate for hiring engineers and other high-skill workers, as well as an opportunity to negotiate on marketing, the dealer network and especially with suppliers. In addition, [launching now] gets the attention of Wall Street, investors, and federal state and local governments."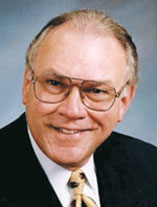 VVC Has Some Major Horsepower
Does VVC have the goods to make it in a troubled, fiercely competitive industry?
The company well may have the right stuff
to survive, judging by some of the heavy hitters who are financial backers.
VVCís lead investor, for example, is the prominent California venture capital firm of
Kleiner Perkins Caufield & Byers
(KPCB). Headquartered in San Diego, KPCB was an early-stage financial backer of
Amazon.com
,
Compaq Computer
,
Genetech
,
Google
and
Sun Microsystems
.
Moreover, two major KPCB principals have been interested enough in VVC to take leadership roles in the companyís operations. KPCB Managing Partner Ray Lane is chairman of VVCís board, and KPCB Managing Partner John Doerr is also a board member.
In addition, VVCís major investors include T. Boone Pickens, the
Texas oil baron turned environmental champion
.
"Given the scale of the investment and the caliber of the team behind this initiative, I am not inclined to second-guess their approach," says Cushman & Wakefieldís Mace.
Consultant A.T. Kearney has also praised the executive team that will run VVC: "[The company has] experts from some of the most successful automotive companies across North America," the Chicago-based firm noted in a report on VVC compiled for the state of Louisiana.
And Kearney is clearly the consultancy thatís in the best position to gauge just how much oomph VVC could wield in the marketplace. Kearney was given complete access to the companyís financial backing and business model in the course of compiling its report on VVC.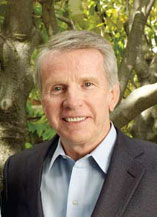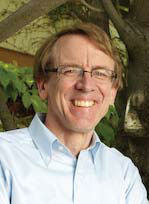 Ironically, Kearney was already employed by the Bayou State when the California start-upís project materialized. Last year, Louisiana hired Kearney to start work on a US$635,000 study. The focus of that analysis: assessing the stateís potential to attract and retain automotive companies.
With VVC, Kearneyís analysis moved from potential to reality. Dallas-based A.T. Kearney partner Brian Irwin described the results of that review in a June 12 letter distributed to state officials.
Louisiana economic development officials had codenamed the VVC venture "Project Liberty."
"Based on the information provided by the Project Liberty leadership team, industry benchmarks, third-party market research, as well as our automotive expertise and analysis, we believe that Project Liberty has a compelling business model and targets economics that are reasonable and achievable," Irwin wrote in the evaluation summary. "The most critical factor for achieving success with this venture will be the ability of the leadership team and its operational partners to execute their plan across each of the facets — from its planning phase through launch and ramp-up."

Visualizing the Mysterious V Vehicle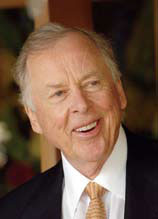 Speaking of product launches, what kind of car will VVC probably make?
Impossible to say with any certainty. The available specifics on the V Vehicle are so few that words like
sparse
hardly do the situation justice. Thereís one single photo, and thatís only of a headlight, plus several fleeting sketches pictured in an online video at
the Web site that Louisiana Economic Development (LED) has set up to profile the company
.
There are some clues, however, about just what the V Car may be. For one thing, lead VVC investor KPCB has a track record in investing in environmentally friendly ventures, including
Fisker Automotive
. Additionally, T. Boone Pickens has been an advocate of using natural gas to power cars.
Then thereís the fact that VVC officials say that the company has already applied for a low-interest loan from the U.S. Department of Energyís $25-billion
Advanced Technology Vehicles Manufacturing Incentive Program
(ATVMIP). Created last year, the ATVMIP is providing those loans "for the cost of re-equipping, expanding, or establishing manufacturing facilities in the United States to produce advanced technology vehicles or qualified components . . . " The DOE awarded the first $8-million tranche of that cash on June 23, spreading that wealth among
Ford, Nissan
and
Tesla
.
Donovanís assessment of those clues is typical of the interviewed consultantsí evaluations.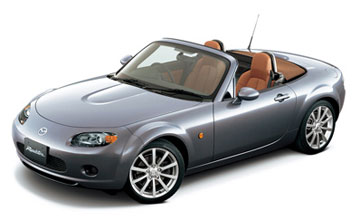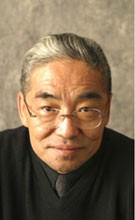 "My guess is that VVC will utilize state-of-the-art technology and design to create a car with outstanding mileage," he says from his office in Bridgewater, N.J. "The V Vehicle will probably run on a combination of gas and an alternate fuel like biomass. It should have lots of bells and whistles and be relatively low priced."
In addition to being environmentally friendly, the V Vehicle may pack some real style. VVCís director of design is Tom Matano, the man who designed the original Mazda Miata, which
Business Week
named this month as "the most iconic car of the past 25 years."
"[The V Vehicle] will be another icon of American industry," Matano contends in an online video at the LEDís Web site. "Miata may be the iconic car in the last 25 years. This will be the iconic car in the next 25 years."
How the marketplace responds to the new car is another big question. The A.T. Kearney report concluded that the V Vehicleís price and fuel-efficiency "should be sufficient to achieve the volume requirements projected. [VVC] can achieve sales volumes in excess of their break-even requirements and certainly at a level that will support production."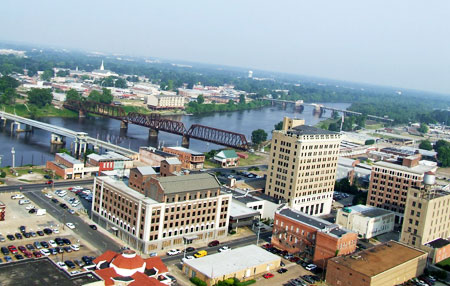 The Right Location,
Location, Location?
Will northeast Louisiana be the right site for the automotive start-upís first plant?
That remains to be seen. The area has no track record in automotive assembly. Nonetheless, companies like
Toyota
have repeatedly established successful assembly plants in areas that, until then, had no automotive history.
In addition, VVC seems to have picked its northeast Louisiana site only after a very thorough-going search. The company employed KPMG to helm a site-selection process that started in August of 2008. VVC tapped Monroe for the plant site after 400 potential sites in 10 different states had been evaluated, company officials said.
"The fact that a respected firm such as KPMG led the site-selection effort and 10 states were considered suggests that the area is suited for the plant," says Mace, who led the Cushman & Wakefield team that advised
ThyssenKrupp
on the $3.7-billion manufacturing project that ultimately
landed at a site in Mobile, Ala.,
which won out over a competing finalist location in southern Louisiana. "Given a brief review of the background of the executive and funding teams associated with the VVC enterprise, one could assume the decision to choose this location was very carefully considered and thoroughly analyzed," Mace adds from his office in York, Pa.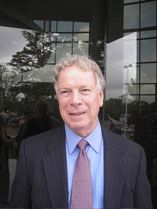 "The northeast Louisiana region has excellent transportation and utility infrastructure," Donovan notes. "In addition, there is a fairly strong metalworking presence within a dayís drive for support services. Direct suppliers donít have to be next door to a plant. Itís desirable, but not essential."
VVC said in its press release that its "key . . . critical factors [were] the existing facility itself, the quality of the labor pool, [our] confidence in the state and local leadership, and a creative incentive package developed by the Louisiana Economic Development team that addressed core needs and provided value where it was most needed."
The existing facility that VVC will revamp and expand is owned by one of the companyís major investors — Reston, La.-based trucking magnate James Davison. The 450,000-sq.-ft. (40,500-sq.-m.) building was once owned by Guide Corp., which manufactured auto headlamps inside the facility. Guide Corp. shut down at the end of 2006, and Davison bought the building and the 189-acre (76-hectare) site in 2007.
"The Monroe facility was chosen because it has the ideal infrastructure for this type of industry, combined with the strong work ethic of the people of north Louisiana," Davison said in VVCís statement on the Louisiana plant.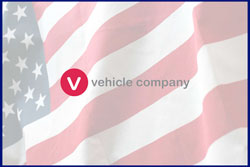 VVC says that it will expand the facility to 750,000 sq. ft. (67,500 sq. m.), making a capital investment of "at least $248 million," according to LED officials. Construction work will start later this summer, with completion projected about 15 months after work begins, VVC officials noted. The company will lease the building. The parties hadn't finalized lease terms at press time.

Training Greased VVCís Wheels
How important is worker training going to be in how efficiently the Louisiana plant operates?
Very important. In fact, Louisianaís FastStart training initiative was clearly one of the major factors that swung VVCís decision in the Bayou Stateís direction.
"It was the conviction that Louisiana could provide this work force that sealed the deal," CEO Varasano said last week. VVC, he added, "[had] the conviction that because of incentives like the Louisiana FastStart program, we could identify and train the people that will ultimately determine a large part of our success."
The state launched FastStart about a year ago. The free program custom-tailors its services to meet the particular needs of the expanding companies that request assistance. Louisianaís FastStart assistance for VVC will include help in recruiting, screening and training the Monroe plantís workers.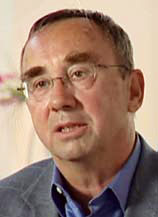 "Louisiana has strong training programs as a result of the stateís increased focus on this front in recent years," says Mace. "Given the size of VVCís proposed work force and the aggressive launch time frame, robust training resources could be key."
Adds DePrez, "Training for the VVC plant is going to be very important in that skills are not going to be readily available there. And that will especially be true if they are using advanced materials, using advanced manufacturing technology or using a very different business model. All three of those things will likely be in place at VVCís plant."
Louisiana Economic Development Secretary Stephen Moret estimated the market value of VVCís FastStart assistance at about $12.8 million. But it will cost the state less than that to deliver those services, he added.
VVC expects to start hiring in the summer of 2010, and there should be no shortage of applicants. The Monroe plantís jobs will pay average annual salaries of $40,000, the company says. Two-thirds of the facilityís 1,400 employees will be direct VVC hires, with the remaining one-third working for co-located supplier companies.
Louisianaís FastStart assistance includes building a Web site dedicated to recruiting and hiring workers for VVCís plant. That site should be up and running in about six months, state officials say.

The Dealís Impact for the Bayou State
Is VVC a good investment for Louisiana?
Yes, probably. The Bayou State seems likely to benefit from VVCís project — however the start-up eventually fares.
The stateís incentive package is nothing to sneeze at, totaling $67 million (excluding the free FastStart assistance). Local-area governments are collectively providing $15 million more to aid VVC in refurbishing and expanding the old Guide facility.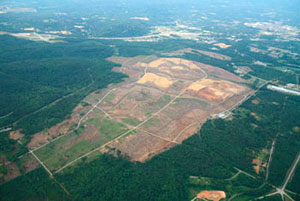 But those subsidies arenít that dramatic, considering the far heftier incentives provided for many other auto assembly projects.
"Itís not as high an incentive package as you might expect for somebody like Toyota," says Pollina, whoís based in the Chicago metro.
Volkswagen
, for example, is getting $577.4 million in state, city and county assistance for
the $1-billion,
2,000-employee plant that it decided last year to create in Chattanooga, Tenn
.
Louisiana has also adopted a parsimonious strategy in doling out its incentives. Strong claw-backs require VVC to pay back any state or local incentives in the event that the company fails. And even then, Louisiana might gain something, according to a worst-case scenario that the LED outlined on June 19
th
. At that point, the LED said, Louisiana would be legally entitled to buy the Guide plant for $6 million — after $87 million in improvements had been completed. The state could then market the refurbished and enlarged facility to other expanding companies.
In addition, state and local subsidies will be delivered in performance-based increments. The state, for example, wonít release $55 million of its commitment until after VVC has raised $350 million in private capital and financing.
Louisianaís agreement also sets a specific expansion timetable. That schedule calls for the Guide buildingís renovation and expansion to begin by Aug. 1 this year, with all work completed by Oct. 1, 2010. And local governments wonít release any supporting funds until after March 1, 2010 — when work is scheduled to begin on the completion of VVCís plant.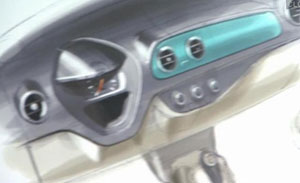 "The VVC project is an outstanding achievement for Louisiana and Bobby Jindal," says Pollina. "They were able to bring the project in when thereís very stiff competition. In this environment, states will go hard after any project of this size." Louisiana, Pollina added, has improved its competitive position in recent years, moving up to No. 27 from No. 40 in Pollina Corporate Real Estateís new "Top 10 Pro-Business States for 2009."
VVCís highly publicized announcement has, in short, elevated Louisianaís profile as a legitimate contender for other large expansions. And that perception may well endure, regardless of the projectís outcome.
"If VVCís start-up winds up not flying, then it doesnít fly, and nobody thinks too much about it," Pollina contends. "But if it does fly, then thatís a terrific success."

Making Sense of Million-Dollar Subsidies
How important are incentives in VVCís expansion plans?
Theyíre very important, but in a way thatís different from other large expansions. Yes, a start-up like VVC was clearly interested in getting some very significant state subsidies to assist with its first plant. But this expansion certainly didnít revolve around finding states that were beckoning with the biggest incentives. VVC, in fact, couldíve gotten bigger subsidies from some competing states.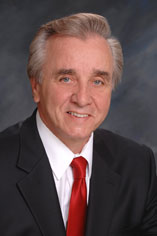 "In the end, there were several states that met our criteria and had very large incentive packages," Varasano noted last week. "In fact, Louisiana did not have the largest incentive package."
What's different, though, with VVC's expansion is that the project's pivotal incentives seem to rest at the federal level. The company says that it needs to secure $350 million in private capital and financing to ensure that the companyís Louisiana expansion stays on track. VVC and KPCB are currently in the process of closing a second round of equity funding. (Itís for serious players only. The minimum investment is $5 million, said VVC Chairman Lane.) Thus far, VVC has raised about $100 million in private equity funding.
To reach $350 million, the company needs about $250 million more — and thatís reportedly the amount that the company is requesting in low-interest loans from the federal governmentís ATVMIP program. With VVCís deep-pocketed investors, the company could, of course, raise that amount in private equity and debt. But that may not be the route they choose.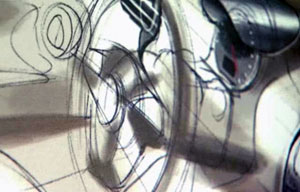 "Deep pockets of the magnitude of the ones involved in VVC are certainly important," Pollina notes. "But deep pockets like to use as much of other peopleís money as they can get.
"I think the timing of this expansion all hinges on this federal funding," Pollina continues. "I think VVC and Louisiana are making a play to develop a lot of momentum behind this project. This expansionís high-profile announcement puts a lot of pressure on politicians, particularly on Louisianaís delegation in Washington."

Editorís Note: Learn more about corporate projects in Louisiana and its new FastStart program in the Louisiana Spotlight appearing in the July issue of
Site Selection
(and in this space on July 23.)