After a painstaking two-year search, Tianjin Pipe is bringing a jumbo-sized pipe plant to the Texas Coastal Bend region. The $1-billion facility will be the largest new manufacturing investment that a Chinese company has ever made in the U.S.
S
ome gifts are better left
un
-given — particularly when you're doing business on a global stage.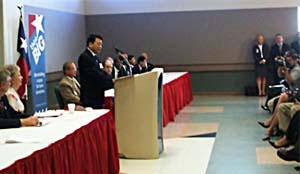 Consider a small gift that wasn't given to
Tianjin Pipe Corp.
(TPCO), the Chinese company that's just launched its massive maiden voyage into American manufacturing.
China's
largest manufacturer of steel pipes, TPCO announced on Jan. 8
th
that it's going to spend US$1 billion in building its first U.S. production operation just outside Gregory, Texas. Located on a 252-acre (101-hectare) site, the 1.6-million-sq.-ft. (144,000-sq.-m.) facility will create 600 quality jobs in the Corpus Christi metro.
That striking project, in fact, represents the largest investment in new manufacturing that a Chinese company has ever made in United States. In short, it's a whopper of a deal, practically big enough to stop the proverbial clock.
But a clock that
wasn't
given may've helped smooth TPCO's way to the Texas Gulf Coast.
"A group of us was getting ready to go to China in November to visit TPCO's headquarters. We were going to meet the company's CEO for the first time," J.J. Johnston, executive vice president of the Corpus Christi Regional Economic Development Corp. (CCREDC), tells the SiteNet Dispatch.
Presents from both sides would be
de rigueur
at that 2008 meeting. Mutual gift exchanges are a deep-rooted Chinese business tradition, an essential block in building long-term relationships. The Texas team had already selected its presents for TPCO's top brass: hand-crafted ceramic boots.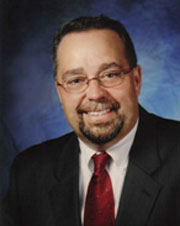 But then one elected official gave them an added gift: an elegant set of crystal clocks. By then, the core Texas recruiting team — Johnston, CCREDC President and CEO Roland Mower, San Patricio County Economic Development Corp. Executive Director Josephine Miller and San Patricio County Judge Terry Simpson — had become well-versed in Chinese customs. They'd been working on the TPCO project for a year and a half. Immediately, they knew those gifts couldn't be given.
"The clocks were just beautiful, but we had to return them to the donor," says Mower. "Clocks in China's culture symbolize that something is ending. It you give someone a clock in China, that indicates that the relationship is reaching its conclusion. And that certainly wasn't the message we wanted to send."
Suffice it to say, the relationship continued.
"The decision came down to the site's strategic geographic location, convenient access for incoming raw materials and outgoing products, the availability of power and other utilities, and human resources," TPCO Vice President Zhang Wenfeng noted at the project announcement, held at the Portland Community Center, four miles (six km.) southwest of the plant site.
In addition, "soft" factors like cultural sensitivity didn't go unnoticed.
"The enthusiastic and gracious support of local officials from all levels of government and the private sector [was] important in the final selection of the Gregory site," Leah Olivarri, TPCO's Corpus Christi-based spokesperson, says in an e-mail interview.

Meetings by the Hundred
The crystal clocks obviously represent only a microscopic fraction of the bigger picture in TPCO's project. At the same time, though, those timepieces are a pretty apt metaphor for the thoroughness of the company's location search.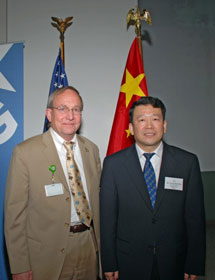 TPCO spent more than two years studying the situation before finalizing its choice. The process began all the way back in July of 2006, when TPCO kicked off a six-month feasibility study to determine whether it should build a seamless steel pipe mill in the U.S. The expansion was a go, the company decided, and it began looking at American sites.
"We first got involved in the TPCO project in mid-2007," says Johnston. "They had hired a consultant, and he told us that we were in competition with 32 other cities, regions or states. They told us when we made the final eight, then the final four and then the final two."
TPCO at the project announcement named the four U.S. sites that made the short list. The other finalists included Baytown, Texas (part of the Houston metro); New Orleans; and Osceola, Ark., Zhang noted.
"Our discussions in earnest with TPCO began during the first quarter of 2008," says Johnston. "The company has made eight visits here now, and our four-person team has made two trips to China."
That's a lot of visits, a lot of attention to detail. And that long-running series of visits, in turn, spurred more than a hundred separate presentations.
"I can't really tell you the exact number of meetings we had associated with the TPCO project," Mower explains. "Every time the company came to visit us, we had 10 to 12 separate teams lined up to talk to TPCO, each one of them with a separate PowerPoint presentation. Finally, near the end of the process, we had all the PowerPoint presentations translated into Mandarin."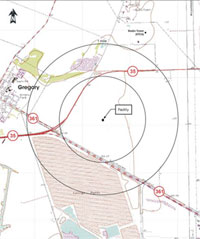 The other groups that met with TPCO spanned a wide-ranging gamut. There were, for example, utility companies, public schools, the private sector, ports, universities and permitting agencies. And then there were elected officials from the local, state and regional areas, as well as members of the U.S. Congress.
"It was truly a regional effort in our recruitment," says Johnston. "Nobody protected turf. Everybody pulled together."

Study: Project Will Have
$2.7-Billion Impact in 10 Years
That formidable teamwork could yield a rich payoff. According to a study conducted by Impact Data Source of Austin, TPCO's plant in its first 10 years of operations will have a direct economic impact of $2.7 billion on the local economy.
That impact will include $327 million in direct employee salaries, the study found. Jobs at the Gregory plant will pay average annual salaries of $60,000, including benefits, the CCREDC estimates. Three hundred workers will be hired in the facility's first year. Total employment could increase to 600 workers after the first three or four years of operations, TPCO officials said.
"The availability of a regional work force suitable for this facility was a significant site-selection factor," Olivarri notes. "The work force will be primarily drawn from the local area, with only limited management staff brought in from outside the region."
In addition, other companies may follow TPCO to the area.
"We're working on assembling a lot of land around TPCO's site," says Johnston. "We're going to try to develop a vertically integrated supplier cluster."
Says Olivarri, "There does appear to be some interest by various supplier companies to establish an operation near the plant. But it's not possible to say definitively at this time."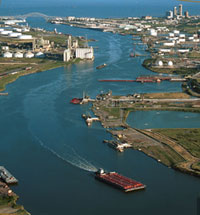 Suppliers will have ample time to decide whether to locate near the Texas plant. TPCO doesn't anticipate completing the permitting process until late this year. In addition, the company must still receive formal approval for an incentive package of unknown value.
"We talked with them and established a framework for the incentives," says Mower. "Everything they're asking for is a statutory subsidy that's available to all expanding companies in Texas. The granting of the incentives, as well as the permitting, will be done in an open public process. TPCO wanted to make the site announcement now to frame that discussion."
Construction of the plant will take 18 to 24 months, company officials say. The Gregory facility will make the kind of seamless steel pipes that are essential in oil exploration. Those pipes prevent collapses in the holes drilled in exploring for petroleum deposits.

Made Outside China
In the longer term, TPCO's ambitious expansion designs could mean more jobs inside the Texas plant.
TPCO in mid-2006 announced that it intended to triple production, with the U.S. market singled out as a major target. TPCO's American site search began "after considering . . . that the current capacity of U.S. domestic seamless steel pipe production only covers half of U.S. demand," the company noted in a statement released during the Texas expansion announcement.
The Gregory mini-mill will significantly increase that total. Using an electric arc furnace, the Gregory plant will be able to annually produce 550,000 tons (500,000 metric tons) of pipe from recycled scrap steel. TPCO is already the world's third-largest producer of steel pipe, manufacturing 2.9 million tons (2.6 million metric tons) in 2008. The company currently exports 20 percent of that output to over 90 nations.
"This is an incredibly important project to TPCO as they expand," Johnston says of the Gregory plant. "We'd like to help them increase the capacity of their plant here to 770,000 tons (700,000 metric tons)."

The company is expanding its global manufacturing footprint now in other markets as well, including Dubai and Indonesia.
Until the last few years, though, TPCO kept its manufacturing in China, where it's a major force. Formed by the Chinese government in 1993, the company now has a 50-percent share of the Chinese market for seamless pipe.
TPCO brings a little something extra to the table in its global growth initiative. Economic slump notwithstanding, the company says that it has the funds on hand to finance the Texas plant.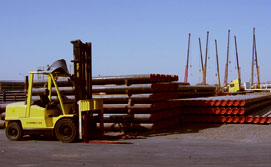 "They have the money and the people all lined up," San Patricio County's Miller noted at the expansion announcement. "All they needed was a location."
"This is a project by a company that can do it in these economic times," CCREDC Chairman David Engel added. "They have the money to do it."
At the same time, though, the company's financial structure may face intense scrutiny in its North American expansion. Canadian steel companies have already filed complaints
charging that Chinese firms are government-subsidized and are dumping products in the Canadian market
.

Unsheathing a Secret Weapon
For the moment, though, Corpus Christi business recruiters are continuing to feed and nurture the intangible that they consider their most valuable asset.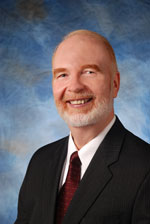 "The most important incentive that we have is the partnership that we've established with TPCO," Mower says. "We've formed the kind of strong relationship that can become a partnership that lasts 30, 40 or 50 years."
The Texas team had a secret weapon that skillfully guided them through the long process of building mutual trust and respect. TPCO was the first major Chinese company to consider locating in the Coastal Bend region. Consequently, when the project came onto the horizon, the Texans quickly contacted the State Museum of Asian Cultures for help. Based in Corpus Christi, the museum was founded in 1974 by local resident Billie Trimble Chandler, who taught English in Japan for 17 years.
"When we called them, they told us that the museum's vice chairman, Yalee Shih, could help us," Johnston says. "She was born in Taipei and lived there for 33 years."
Shih gave the economic development team a crash course in Chinese business etiquette.
"Yalee Shih was an invaluable asset to us," says Johnston. "We learned when occasions are formal and when they're informal; when it's appropriate to talk about family; when it's appropriate to talk about business and when it's not; how to exchange business cards; which colors to push and which colors to avoid. And, as we mentioned, she told us which gifts were appropriate and which ones weren't.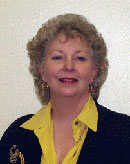 "About half of our population here is Hispanic, and there are a lot of similarities in how Hispanics do business," he continues. "You first establish a relationship before you do business. You get to know a whole lot about the prospects you're talking to. You know about their families; they know about our families."
Shih's Chinese language skills also helped keep communication channels clear during meetings. TPCO executives brought along their own translator. At one meeting, however, Shih noticed that the interpreter had mis-translated what the Texans said. Immediately, she told the local team.
"What we told them was that they'd be paying
less
if they located in certain areas, not more," Johnston recalls. "The interpreter got it backwards. So we repeated what we said, and the interpreter straightened it out in translation. They found out that they were actually getting good news, not bad news."
The good news for the Texans about TPCO's site choice also arrived in an unexpected fashion. The company called in July of last year and asked the area's "four amigos" — Johnston, Miller, Mower and Simpson — to be TPCO's guests for the last few days of the Beijing Olympics.
And so in August, the Texas quartet arrived in China, deplaning after a grueling round-the-clock flight. Four hours later, the dreadfully jet-lagged group was whisked away to a dinner, joined there by TPCO's chairman and four company executives.
"We sat down and had dinner," Johnston recalls. "And then the chairman of the board looked at all of us around the table and said, 'We have decided to build our plant at the Gregory site. The eight of you are going to make it a success.'
"Right then," Johnston says, "you could've knocked me over with a feather."