Medtronic is sweeping into San Antonio with 1,400 new jobs in tow — and that could be just the start of its growth in the Alamo City. Seven months ago, though, the health-care heavyweight was thinking about cutting San Antonio from its short list.
I
t's the kind of bona-fide blockbuster rarely seen in today's uncertain economy:
Medtronic
, the world's largest maker of medical devices, is setting down in San Antonio with 1,400 freshly minted jobs. The Alamo City will be the home of Medtronic's new Diabetes Therapy Management and Education Center.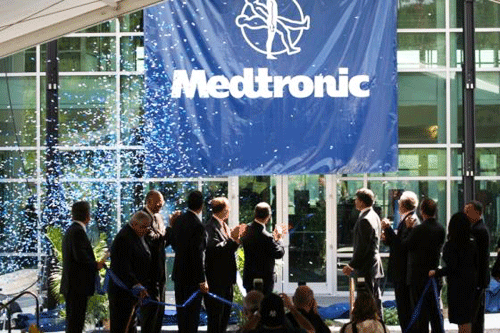 "Everywhere we turn today, whether in the media or conversations at the dinner table, tough times in the global economy are a recurring topic," Texas Gov. Rick Perry said on May 11
th
while announcing Medtronic's expansion at the new Overlook at the Rim building in northwest San Antonio. "Mayor [Phil] Hardberger, I know you would say that every day is a good day in San Antonio, but I'd have to insist that today is extra special."
Medtronic's pick of San Antonio to expand its fast-growing diabetes division ends a year-long location search that was strikingly broad. Medtronic, in fact, initially looked at
every
U.S. metro area
. All told, the Minneapolis-based company evaluated 930 separate locations that spanned all 50 states, according to Medtronic officials.
"I know you did your research," Perry said to the team of Medtronic executives sitting behind him on the dais.
That research steadily whittled down the multitude of potential sites to 21, then to five. And finally in February, there were only three — a short list of Austin,
Texas
; Kansas City; and San Antonio.
Mario Hernandez, president of the San Antonio Economic Development Foundation (EDF), experienced first-hand the thoroughness of Medtronic's research. The company literally wanted reams of information about the short-listed sites vying for the big back-office project.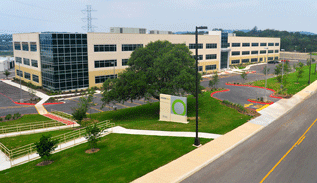 "Oh, yes, they wanted
much
more detail than the average prospect," Hernandez tells
The SiteNet Dispatch
. "You name any bit of information, and they
had
to have it. This project was a major decision for the diabetes unit, a key division of the company."
The diabetes unit is one of Medtronic's current stars. And that's been welcome news for Medtronic, which has been paring back some poorly performing divisions, last year cutting 1,100 jobs worldwide. At the same time, though, the company is rapidly growing its diabetes unit, which provides patients with equipment that includes insulin pumps and controls, and glucose monitors. The diabetes division, in fact, has been Medtronic's fastest-growing unit for four of the last five quarters. Moreover, the company this month announced that it intends to double the size of that division over the next five years.
And that's one reason why there may have been even more riding on this decision than the considerable near-term stakes. Yes, even more than the 1,400 support and sales jobs that Medtronic plans to add over the next five years.
"This is where the diabetes division will grow for the foreseeable future," Hernandez continues. "They've invested their future in San Antonio."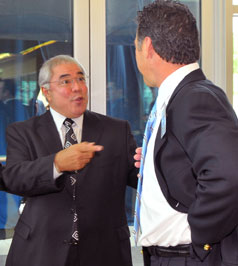 San Antonio Starts Its 'Hard Push'
Not so long ago, though, Medtronic Diabetes looked like it was probably going to invest in its future somewhere else. Some place that
wasn't
San Antonio. In November of 2008, the Alamo City seemed to be fading fast on Medtronic's site-selection radar.
"We were struggling at that time to make the final cut from 21 cities down to three," Hernandez recounts. "At that point, Medtronic saw Austin as the cool college town. They actually had a preference then for Austin because many of Medtronic's employees will be young college graduates that they want to hire and train.
"We wanted to show them that San Antonio had just as many strengths, if not more so, in its labor force and technology," he adds. "So that was when we began the hard push to make the final short list."
What the city unleashed in November was the equivalent of a full-court press. San Antonio's hard recruiting push took shape on multiple fronts, involving dozens of local-area public and private-sector entities. "This was a community effort that was even broader than the one that
brought the Toyota plant to San Antonio in 2003
," says Hernandez.
One big part of the city's push centered on education. San Antonio wanted to demonstrate that it had more than enough higher-education muscle to meet Medtronic's immediate labor needs.
To make that case, local recruiters marshaled the chief job placement officers at all of the city's 14 universities and colleges. Those educational executives met with visiting Medtronic officials. And they came bearing resumes,
lots
of them, from students getting ready to graduate.
Medtronic's team then left San Antonio, but the education push continued. The EDF kept gathering up large numbers of student resumes, stuffing them in large envelopes, and sending them off to Medtronic Diabetes' headquarters in Northridge, Calif.
"Medtronic finally called us and said, 'Stop
doing
that,' " Hernandez chuckles. "I think we showed them that we are very much a college town. We don't have a huge college campus here, but we do have almost 125,000 students in local colleges and universities."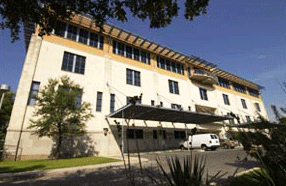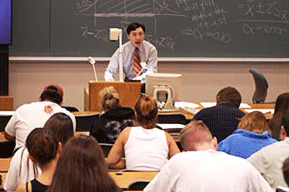 Medtronic's northwest San Antonio site also gives the company the kind of educational proximity that can foster town-gown collaboration. The Overlook at the Rim building, for example, sits near the largest of the city's nine universities, three colleges and two community colleges: the
University of Texas
at San Antonio (UTSA), which has more than 28,500 students. In addition, UTSA's Business College is San Antonio's largest undergrad business school, with 5,100 students.


Making the Back-Office Case
San Antonio further strengthened its case with Medtronic by mobilizing officials with many of the major players that had local back-offices or operations centers. Medtronic's team, for example, talked with
Caremark Prescription Service
, which has 1,500 San Antonio employees. They also had discussions with
Medco
and
Healthways
, which a year ago set up a 200-employee collaborative center in town that provides personalized patient support and advocacy services.
Even companies from outside the health-care sector pitched in to make the case for San Antonio. Insurance giant
USAA
, for example, hosted a breakfast for visiting Medtronic officials. USAA has about 16,000 San Antonio employees, most of them in back-office functions.
"That kind of interaction with other people that had local back-office and operations centers was very, very important," says Hernandez.
Even so, those meetings only affirmed what Medtronic executives thought they'd find in San Antonio.
"When we were one of the 21 cities that Medtronic was still considering, we were there primarily because we were ranked as a good back-office city," says Hernandez. "We scored well in areas like labor force trends, costs, infrastructure and area growth."
But San Antonio had another bigger perceptual challenge to conquer for it to have any shot at the Medtronic project. The city knew that it needed to make a major push to emphasize its strengths in medicine, research and technology.

Making the Case as 'a Technology Center'
San Antonio didn't need smoke and mirrors to make its case as a high-end medical center.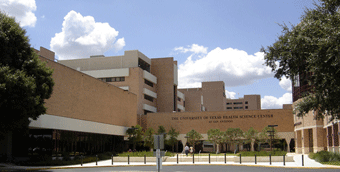 One of every seven employees in the city, in fact, works in health care or
bioscience
. Accounting for some 120,000 workers, health care and bioscience is San Antonio's largest employment sector, as well as its fastest growing. And many of those San Antonians work at institutions on the leading edge of medical technology and research.
"We mobilized the health-care community," says Hernandez. "We brought in the head of the University of Texas Health Science Center (UTHSC) to meet with the Medtronic team. We brought in the head of the Texas Diabetes Institute, which is the largest institute of its kind in the country. And we brought in the Southwest Foundation of Biomedical Research and the Southwest Research Institute.
"Those facilities are some of the best in the world," he continues. "Medtronic really wasn't that familiar with that aspect of San Antonio. They initially ranked us much lower in that area. But we are a technology center."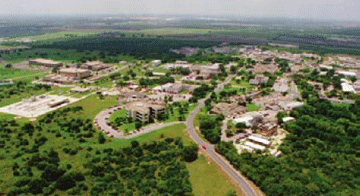 San Antonio's strong dose of Texas medicine took with Medtronic. The company sharply upgraded the city's rankings in medicine and technology. As Medtronic Diabetes President Chris O'Connell commented at the May 11 expansion announcement, "We are excited to add the city of San Antonio to the Medtronic family, and look forward to becoming an active member of the growing biomedical community in South Texas."
Medtronic, in fact, has already gotten active on that front. The company has just signed a memorandum of understanding with UTHSC "to explore testing of new technologies related to Medtronic diabetes devices."
The company's location in northwest San Antonio also positions Medtronic near two programs directly related to the diabetes division's key technologies. The Overlook at the Rim facility sits near both UTHSC's
diabetes program and San Antonio's Diabetes & Glandular Disease Clinic,
one of the largest endocrinology clinics in South Texas.
Medtronic's keen interest in gaining proximity to such facilities suggests that the company is already looking ahead to possibly bringing higher-end functions to the Alamo City. That, in fact, is what Medtronic told Texas business recruiters.
"They said to our team that this is where they'll grow for the foreseeable future," Hernandez recounts. "They made no guarantees. But they told us that the site that they selected for this project would be the future of the diabetes division."
For certain, Medtronic Diabetes has grown about as much as it can at its Los Angeles-metro headquarters in Northridge, where it employs 1,500 people.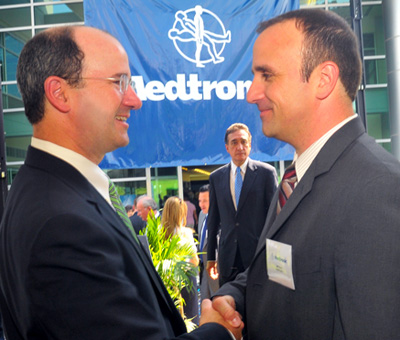 "They're literally out of room in Northridge," says Hernandez, who visited the California headquarters with other Texas recruiters. "They can't even get parking. They're trying to negotiate some space with a nearby university to get parking. Some of the Northridge employees are parking on the street now, and Medtronic doesn't want that."

Oh, Henry
Even after it made Medtronic's short list, San Antonio still had another weapon working: Henry Cisneros, a four-term mayor of the city. Cisneros today runs City View, a housing development company that operates nationwide.
In 2005, the former Secretary of Housing and Urban Development in the Clinton administration also entered the nonprofit sector: Cisneros founded BioMed to promote San Antonio's health-care and bioscience industry.
Naturally, the EDF enlisted Cisneros in the city's efforts to land Medtronic.
"He was a tremendous ally," Hernandez says of Cisneros. "He developed a close relationship with Medtronic Diabetes President Chris O'Connell. That really gave us a view from the inside of how the company was seeing the site-selection process."
Cisneros also urged both local and state officials to come up with an incentive package that Medtronic would find attractive. Texas is providing the company with subsidies valued at $14 million, $8 million of that amount coming from local sources (see accompanying chart).
"Henry really helped us tell the leadership of this community what it was going to take to get Medtronic here," says Hernandez.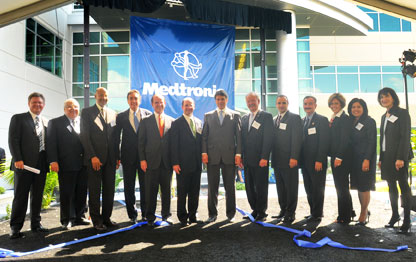 The $14-million subsidy package will partially offset Medtronic's expenses in training its new San Antonio employees.
The company is going to lease its space from Transwestern, which developed the three-story, 148,500-sq.-ft. (13,365-sq.-m.) Overlook at the Rim facility. Medtronic officials say that the company will make $23 million in capital improvements to the building, which has a LEED-Silver certification.
Transwestern isn't disclosing the terms of the lease agreement. The incentive package for Medtronic does include an unspecified number of free months of rent, but officials put no specific dollar value on that concession.
"Landing this project took the usual more active players in city-county government," Hernandez says. "But then we brought in the health-care industry, the back-office operations, the infrastructure people and the utilities. CPS Energy is even assisting on the incentives with a $1-million cash grant. And the Medtronic center is
not
a power-intensive operation.
"We had to do such a sales job in landing this project," Hernandez concludes. "The usual things were there, but we had to do some extraordinary things, too."