Nissan Driving $950 Million,
4,000-Employee Plant to Mississippi Delta

By JACK LYNE • Site Selection Executive Editor of Interactive Publishing

C

oncluding a slam-bang site selection that took a mere five months, Nissan Motor Co. (www.nissan.co.jp) late last week announced that it will build a US$950 million auto assembly plant near Jackson, Miss. Located on a Madison County site just south of the city of Canton (population: 12,000), the plant will employ up to 4,000 workers. The "lion's share" will come from Mississippi, according to Nissan officials.

Nissan is receiving $295 million in state incentives. Meeting in special session, Mississippi legislators approved the incentives only three days before Nissan announced its expansion on Nov. 10.

"This is the largest plant Nissan announced they will build this entire year, and is in the top 1 percent of all economic development projects announced in the entire U.S. this year," Gov. Ronnie Musgrove (www.governor.state.ms.us) said at a news conference held in the state capitol in Jackson.

---
ABOVE: Gov. Ronnie Musgrove convened two special legislative sessions
while the Nissan negotiations were under way.
---

Project to Have 'Huge Impact,' Says Lott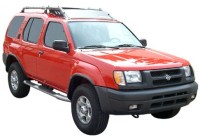 The capitol gallery was packed as tight as downtown Tokyo for the Nissan announcement. Observers even spilled out over the edges of the third- and fourth-floor balconies to witness a historic moment for the state. While Mississippi has a number of plants that make automotive parts, the Nissan plant will be the first that builds vehicles.
"Finally, we get to say it - Nissan in Canton, Miss. Doesn't it sound good?" said U.S. Senate Majority Leader Trent Lott, alluding to rampant speculation over the Nissan deal.
"This will have a huge impact on our workers in teaching them how to work for a major Japanese company that puts such an emphasis on quality," continued Lott, who was part of the public/private team that recruited Nissan. "This also opens up another area for economic development, near Jackson on the edge of the Delta."
---
ABOVE: Strong U.S. demand for Nissan's Xterra SUV (pictured)
was part of the rationale for the big new Mississippi plant.
---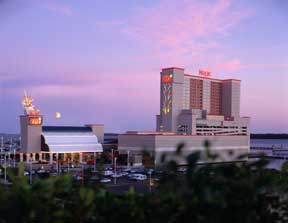 Incentives Payoff Could Top $300 Million
The Mississippi facility will mark Nissan's first major new plant since declining sales spurred the company to adopt a three-year "revival plan" in October 1999. After drastic cost cutting, including plant closings and layoffs in Japan, the plan seems to be working. Nissan rebounded into the black in the first half of its latest fiscal year (ending Sept. 30), recording net income of $1.58 billion. That marked Nissan's best bottom-line performance in 10 years, according to President and COO Carlos Ghosn.
Mississippi's $295 million in incentives may further fuel Nissan's revival. The state's package includes assistance in:
hiring and training workers,
helping with preparation for the Nissan site, including water and sewer improvements, and
building a highway that gives the site access to I-55.
In addition, other incentives could slash Nissan's state tax burden by as much as $20 million. The state is also offering incentives to suppliers to locate in Mississippi to serve Nissan. Major suppliers will locate on Nissan's site or on neighboring acreage that the company has optioned.
Nissan's economic impact will likely stretch to Mississippi's Gulf Coast, where state ports could handle parts export and import. Both the coast area and the Nissan plant are classified as Foreign Trade Zones, exempting merchandise from some taxes and tariffs.
---
ABOVE RIGHT: Mississippi's gaming industry, which pays more than $320 million annually in state and local taxes, has provided added revenue for business recruiting and infrastructure development.
---

Alabama Other Finalist for 'Big Dog'
The other finalist for the Nissan project was Alabama, which has landed several major auto operations. Nissan, however, decided that it wanted a location that gave the company its own high-profile identity.
"They said, 'Alabama had Mercedes and Honda. We'll be the big dog in Mississippi'," Lott said. More than incentives and identity, however, drove Nissan's decision. Other major factors, were "an available, high-quality work force, a good site and infrastructure, a supportive business climate, and excellent cooperation and commitment from leaders at the state, local and federal levels," according to Nissan's official expansion announcement.
Mississippi's "big dog" sounds like it plans to stay for a while.
"This is a critical expansion of our lineup in North America," Ghosn said at the press conference in Jackson. "[The Canton plant] would have never been decided if the aim was only the next two years' profit."
Japan's No. 3 automaker plans to build pickup trucks, sport-utility vehicles and minivans at the Madison County facility. "That's one of the most profitable segments in the market, [which is] why we're getting into it," Ghosn noted.
The SUVs and trucks will employ a shared platform. But the Mississippi plant's new minivan will be a separate product - creating, in essence, two factories under one roof. That configuration is part of Nissan's aggressiveness in the U.S. market, which accounts for almost 30 percent of the company's total sales. Nissan in July announced another major expansion, targeting $1 billion to expand operations in Smyrna, Tenn., site of what heretofore was its only U.S. plant.

Incentives Approved in Summer Unrelated
To Nissan Negotiations, State Officials Say
Moving at turbocharged speeds was also a requirement for the Nissan project. The process left in the dust the 12- to 18-month time frame generally considered the auto industry norm. Nissan's jackrabbit pace began in June, when a McCallum Sweeney Consulting representative first contacted the state. By the time the deal was sealed five months later, the Mississippi Legislature had met in two separate special sessions.
Musgrove called the first in August. Legislators at that session approved the governor's "Advantage Mississippi Initiative," which substantially increased incentives for companies creating high-paying jobs.
Jobs at the new Nissan plant will pay $23 an hour on average. State officials, however, say the August session was unrelated to the Nissan negotiations. And, in fact, Musgrove first announced back in April that he would call a summer session on incentives.
The governor on Nov. 1 announced plans for a second special session, this one focused on "an act to induce the location of a major capital economic development project proposed for Madison County."

Pending Federal Law Could Add More Incentives
Another piece of federal legislation figures into the Nissan mix. In October Lott included provisions in a bill that would make parts of Madison County a "renewal community." That legislation has not reached a vote. If the bill passes in current form, companies that locate operations in the affected Madison County areas would qualify for federal tax breaks. Nissan officials say construction of the 2 million-sq.-ft. (180,000-sq.-m.) plant will begin in early 2001, with a projected completion date in the summer of 2003.
Editor's Note: The Mississippi "Spotlight Section" in the January 2001 Site Selection will provide further details of the Advantage Mississippi Initiative.
---
©2000 Conway Data, Inc. All rights reserved. Data is from many sources and is not warranted to be accurate or current.