$450 Million Expansion Takes Corning's
Tar Heel Investment Tally to $1 Billion for 2000
By JACK LYNE • Site Selection Executive Editor of Interactive Publishing
Corning (www.corning.com) and North Carolina (www.nccommerce.com) wrapped up year 2000 with a nice round number: US$1 billion. That billion-dollar tally represents the total expansion investment in the Tar Heel State that Corning has announced during 2000. The North Carolina growth blitz is part of Corning's drive to meet snowballing demand for optical fiber.
Corning's board of directors in December approved the latest North Carolina project: a $450 million investment to further expand the company's optical-fiber manufacturing facility in Concord, located 10 miles (16 km.) northeast of Charlotte.

Sector's Largest Plant Gets Larger
The $450 million project means that the world's biggest optical-fiber plant will be getting bigger still.
That unusual scenario is due to the fact that the December announcement marked the second expansion of the Concord plant that's been unveiled during 2000. The first, a $550 million expansion, was announced in February 2000. Alone, the earlier $550 expansion would've created (when completed) the largest manufacturing facility in the optical-fiber sector, eclipsing the No. 1 spot currently held by Corning's operation in Wilmington, N.C.
The expansion announced at yearend 2000 will add 475 jobs at the Concord plant in Cabarrus County (www.cabarrusedc.com). Corning's board in December also approved "advance funding for preliminary engineering activities and site selection" for a new U.S. optical fiber manufacturing facility.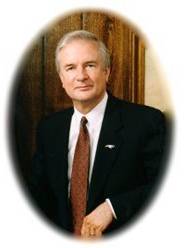 Unsurprisingly, Corning's hitting the $1 billion mark made Gov. Jim Hunt as effervescent as a New Year's Eve bottle of bubbly 'round midnight.
"This is unprecedented - a company announcing two expansions of this magnitude in less than a year," Hunt enthused. "Corning's second expansion of its Concord operation is a testament to the explosive growth in North Carolina's telecommunications industry and to the quality of our state's work force."

Optical-Fiber Demand Surge Drives
Corning's Four-Year Expansion Plan
Nothing in the known universe moves faster than the speed of light. Major optical-fiber players are certainly trying, however, with Corning's hyper-expansion typifying the pace.
---
"This is unprecedented - a company announcing two expansions of this magnitude
in less than a year," Gov. Jim Hunt said of Corning's $1 billion outlay.
---
The Corning, N.Y.-based company has initiated a four-year plan to increase fiber manufacturing capacity by 25 percent per year through 2004. Corning announced $1.25 billion in manufacturing expansions during 2000, also including in projects in Deeside, North Wales; Wilmington; and Victoria, Australia.

Optical fiber's rich projected payoff is driving the billion-dollar outlay. RHK Analysts (www.rhk.com), for example, estimate that sales of optical-related networking gear will increase from $48 billion in 2000 to $90 billion in 2003. Or consider that Nortel forked over $3.25 billion to buy Xros, whose "micro-mirror" optical-switching technology will carry data at an estimated 80 gigabits per second.

Corning says its expansion blitz will make it the world's largest manufacturer of fiber optics.

"The increased fiber capacity made possible through the expansion of Concord and the addition of a new facility enables us to keep pace with the tremendous worldwide demand for Corning's optical fiber," said Alan Eusden, senior vice president and general manager Corning's Optical Fiber Division. "Our significant contract announcements with key network providers confirm the strong value propositions of our fiber products."


Total Corning Investment in NC Tops $2.5 Billion

The newest Concord expansion will begin immediately, going online in 2003 and 2004, company officials said.

The newest Cabarrus County expansion will bring Corning's total investment in North Carolina to more than $2.5 billion, and will increase the company's North Carolina employees to more than 6,500. That will make Corning one of the state's top 10 manufacturing employers.

State officials haven't yet released details for incentives the latest Corning project. They did, however, note that Corning, as a manufacturer, will be eligible for tax credits from the William S. Lee Quality Jobs and Business Expansion Act, including job-creation, investment and worker-training credits.

Neither have Corning officials defined the initial search area for the new U.S. manufacturing facility. A company statement only said, "Development plans for the new site are intended to begin in the first half of 2001, with initial production expected in 2004."

Corning will have a broad location palette if it decides to site the new operation at an existing U.S. location. The company has 25 plants scattered over 19 states and the District of Columbia.