Hot Optical-Switching Startup Trellis
Adding 650 Jobs in Maryland, Israel
By JACK LYNE • Site Selection Executive Editor of Interactive Publishing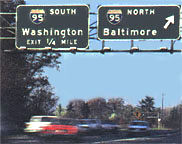 COLUMBIA, Md. - High-tech startup.
It's not exactly a comforting corporate label to be wearing in today's risk-averse market. But Trellis Photonics (www.trellis-photonics.com) looks like a high-tech startup with an edge - one sharp enough that the company has just announced a broad-ranging bi-continental expansion that will create 650 new jobs in Maryland and in Israel.
Trellis' expansion program will include two new manufacturing/R&D operations, one in Maryland and one in Israel, company officials announced. In addition, Trellis Photonics will expand its three existing facilities: the headquarters in Columbia, Md.; the Optical Technology Division in Jerusalem, and the Optical Communication Systems Division in Yokneam Elite, Israel.
---
Columbia's location between the strong labor pools in Baltimore and Washington, D.C.,
has made it an attractive location for companies like Trellis.
---

Speedy Switch Drives Expansion Engines
The 650 new jobs will be in manufacturing, R&D and sales. Trellis' aggressive expansion is designed to accelerate production for the Intelligent Lambda Switch. The company is projecting high demand for the Lambda, which it's trumpeting as "the industry's fastest all-optical switching solution -- thousands of times faster than competing technologies."
The market is certainly there. Network service providers' capital expenditures will grow to US$370 billion this year, a 21 percent increase over 2000's worldwide total, according to a survey by the consulting firm of Ryan Hankin Kent (www.rhk.com).
"The optical revolution has swept the globe with a speed and penetration that few infrastructure technologies have ever known," Trellis Photonics CEO Timothy Cahall said in announcing the expansion. "Today's announcement enables us to become a major contender in addressing that rapid growth, enhancing our ability to deliver the industry's first all-optical switching fabric and speeding the time to market of our flagship technology."

Israel Site Is Near Ben Gurion Airport
Given that Trellis Photonics was only founded in 1999, all three existing facilities are new, particularly the Maryland headquarters.
Trellis Photonics picked the Columbia site in Howard County in early 2000, selecting it over contending locations in Boston; south-central New Jersey; Richardson, Texas and Silicon Valley. The site, company officials explained, was picked for its optics-industry concentration and its proximity to Israel relative to most competing sites.
Trellis Photonics hasn't yet released projected job-increase totals for the five locations. And the exact locations of the two new facilities haven't yet been determined. The company has, however, pinpointed the general area in which it will locate its new Israeli manufacturing/R&D operation. To facilitate rapid product distribution, Trellis will locate the facility near Ben Gurion Airport, 12 miles (20 km.) southeast of Tel Aviv and 31 miles (50 km.) northwest of Jerusalem.
The company's roots in the region trace back to its 1999 founding by two Israeli scientists, Aharon Agranat, a professor at Hebrew University of Jerusalem, and Elon Littwitz, former founder and President of Ornet Ltd. (which was acquired by Siemens). Agranat developed "electroholography," Trellis' key technology, which eliminates the need to convert optics to electronics at each switch node.

U.S. Site to Be 'Near' HQ
The company has also settled on a general area in which it will locate its first U.S. manufacturing facility. Cahall said the company is looking for acreage "near" its headquarters in Columbia, which is located halfway between Baltimore and Washington, D.C. "We're looking for something within an hour or two drive," Trellis spokesman Steve McAbee said. "But we want to be near our headquarters."
That headquarters sits in a rapidly growing area. From 1990-98, Howard County (www.hceda.org) recorded Maryland's highest median household income and its highest growth rate for new jobs. W.R. Grace & Co. and Magellan Health Services last year also announced plans to move their corporate headquarters to Columbia. Sun Microsystems is also expanding its Howard County operations.
Trellis thus far has escaped investors' gun-shyness in the wake of the dot-com shakeout. The company secured $25 million in venture capital in late 2000, shutting down the round while offers were still active. Trellis officials at the time cited concerns over protecting current stockholders' value.
Cahall projected that construction of the new facilities in Maryland and in Israel will begin in the third quarter of 2001.
---
©2001 Conway Data, Inc. All rights reserved. Data is from many sources and is not warranted to be accurate or current.